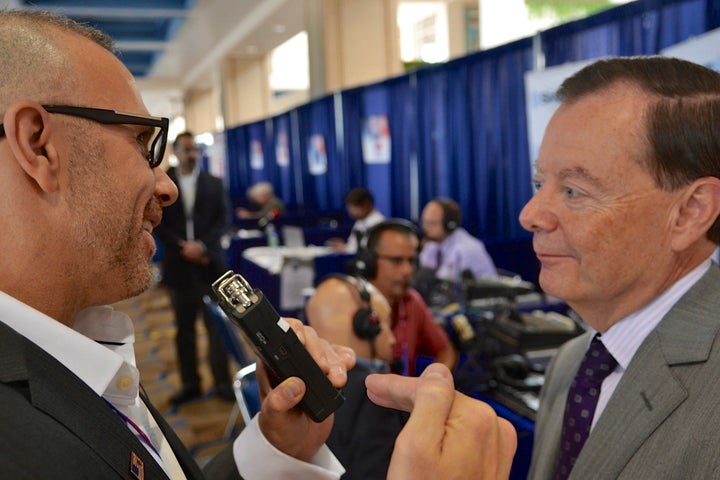 Clarification on August 30 at 5:29pm: A spokesman for Sen. Orrin Hatch notes that the senator did not specifically say that he doesn't support a constitutional amendment supporting gay marriage. He says that the senator simply prefers that the matter be left up to states to decide, and that individual states have the right to support gay marriage if they so choose."
Prominent evangelical activist Gary Bauer lashed out on Wednesday at Republican Sen. Orrin Hatch (R-Utah), who broke with Mitt Romney this week on support for a constitutional amendment banning gay marriage, saying, "I'm sorry that Orrin fell for it," and, "I think [he] may have had a bad moment."
Hatch had said in an interview Tuesday during the RNC in Tampa, Fla., that he believes states should determine whether or not they want gay marriage and that he does not support a constitutional amendment that would ban marriage equality in all states.
Bauer, president of American Values and former president of the conservative Family Research Council, responded to Hatch's turnaround in an interview on SiriusXM OutQ radio program.
"Of course as you know that's not the goal of the gay rights movement. The goal of the gay rights movement is to take a state that has same-sex marriage and to use that state as a battering ram and a lawsuit before the Supreme Court to force every state to have same sex marriage," he said. "So I'm sorry that Orrin fell for it. But if only your side was willing to allow each state to make the decision on their own. I think Orrin Hatch may have had a bad moment or he forgets what's happened in the last 30 years -- courts forcing radical social change on the American people."
"I can come up with all kinds of groups on the left that say unbelievable things about what Christianity does to children, stuff that would be considered hate groups, and I don't see any organization putting them on their lists," he said. "It's a smokescreen, another way of shutting down debate."
He also dismissed the conservative gay groups GOProud and Log Cabin Republicans, which are both organizing at the convention: "I have no problem with any gay group that says they're Republicans, but I will fight them tooth and nail if they try to change what the Republican Party believes."
Listen to the full interview: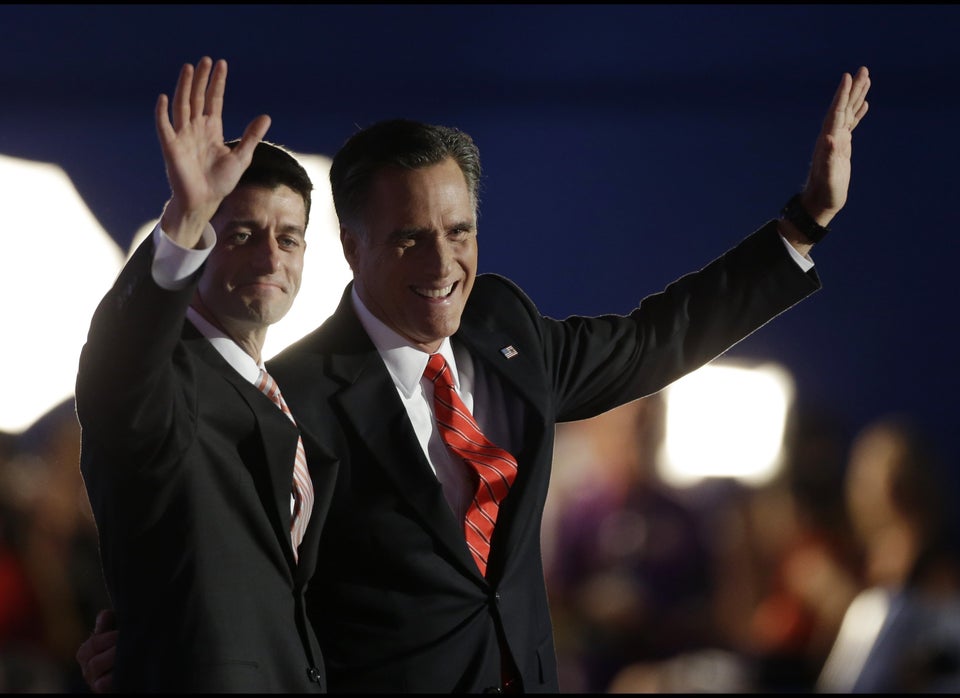 Republican National Convention 2012