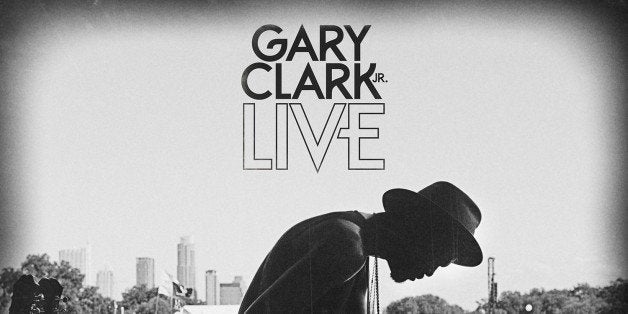 Gary Clark Jr. is best served live. At Coachella or Bonnaroo or Eric Clapton's Crossroads Guitar Festival, Clark Jr is consistently one of the grade-A guitarists unwilling to bend to any sort of genre stereotype.
The Grammy-winning blues, soul, R&B, hip-hop and rock star released his first live double album on Sept. 23. Filled with covers -- Jimi Hendrix's "Third Stone From The Sun" and Robert Petway's "Catfish Blues," for example -- the record highlights Clark Jr.'s original tracks that made him one of the Rolling Stones and Clapton's favorite new artists. The album is his first release since his major label debut in 2012, "Blak and Blu."
Below, is the video premiere for the live version of "When My Train Pulls In." Much like the 10-minute version that put him on the map at Crossroads, the performance is a study in old school technique and modern style. With no introduction and no closing remarks, it's just Gary Clark Jr.'s and his guitar.
See the track listing below:
Gary Clark Jr. Live (disc 1)
Catfish Blues (Robert Petway)
Next Door Neighbor Blues
Travis Country
When My Train Pulls In
Don't Owe You A Thing
Three O' Clock Blues (Lowell Fulson)
Things Are Changin'
Numb
Gary Clark Jr. Live (disc 2)
Ain't Messin' 'Round
If Trouble Was Money (Albert Collins)
Third Stone From The Sun / If You Love me Like You Say (Jimi Hendrix / Albert Collins)
Please Come Home
Black and Blu
Bright Lights
When The Sun Goes Down
Popular in the Community