To understand President-elect Donald Trump's promise to clean up Washington D.C., go the basement garage of Trump Tower. There's a partially covered black Lincoln limousine parked there with a sign on the windshield that says "Drain the Swamp."
That's pretty much how Trump's Cabinet is shaping up: a bit of populist rhetoric that fails to conceal a large concentration of the wealthy, well-connected people Trump claimed he was running against.
Trump's latest pick continues that trend, with the president-elect choosing Gary Cohn, the president and chief operating officer of Goldman Sachs, to head the National Economic Council. The NEC advises the president on economic policy, and its director works in the White House.
Cohn "fully understands the economy and will use his vast knowledge and experience to make sure the American people start winning again," Trump said in a statement. Trump and Cohn both said that their economic agenda will focus on increasing wages for American workers.
Trump has already nominated Steven Mnuchin ― a second-generation Goldman Sachs partner, former George Soros employee and co-investor, "foreclosure machine" and hedge fund manager ― to be treasury secretary. He also named billionaire private equity investor Wilbur Ross as his choice for secretary of commerce. Ross owned a coal mine that was cited for more than two hundred safety violations before an accident killed a dozen workers, and is a member of a secret Wall Street fraternity, where, clad in velvet slippers, he sang show tunes mocking poor people. Cohn will work closely with Mnuchin and Ross, should the men be confirmed by the Senate, Monday's statement said.
Trump also picked a wealthy donor to run the Department of Education and a billionaire with almost no qualifications beyond being a billionaire as deputy secretary of commerce. And then there's Steve Bannon, whom Trump named his senior White House counselor. Bannon began his investment banking career at Goldman Sachs and left the firm in 1990, eventually going on to run Breitbart News, a platform for white nationalist views.
Trump surrogate Anthony Scaramucci, an omnipresent financial industry booster and hedge fund salesman, gamely tried to spin the latest appointment as unifying. "The cabal against the bankers is over," he said. Stocking the Cabinet with Goldman Sachs bankers would help "bring country together," he said.
A Goldman Sachs spokesman had no comment.
Trump's decision to invite several Goldman Sachs employees to join his administration certainly defies the populist image he cultivated while he ran for office. The president-elect closed his campaign with an ad that bashed the political and financial establishment, pairing classically anti-Semitic phrases with images of Goldman Sachs Chairman and CEO Lloyd Blankfein, billionaire investor George Soros, Federal Reserve chair Janet Yellen and other finance figures.
Cohn is the latest in a long line of former Goldman Sachs executives to take government jobs steering economic policy and financial regulation, and will become the third Goldman Sachs partner to lead the NEC. Robert Rubin and Stephen Friedman, who served together as co-heads of Goldman in the early 1990s, each held the job as well. Rubin served the Clinton administration from 1993 to 1995 and Friedman served the George W. Bush administration from 2002 to 2004. Rubin left the NEC to become secretary of the treasury, a role another former chief executive of Goldman Sachs, Hank Paulson, filled during the presidency of George W. Bush.
Outside of the executive branch, the Federal Reserve is filled with Goldman bankers. Four of the central bank's 12 regional branches are run by ex-Goldman execs. The Fed is responsible for crafting U.S. monetary policy and has significant regulatory duties.
Cohn, 56, has been Goldman Sachs' president and chief operating officer for 10 years. He began his career on Wall Street in 1983 at the New York Mercantile Exchange, where he traded options. In 1990, he joined Goldman Sachs' Fixed Income, Currency, and Commodities group and followed Blankfein into management positions in the company's Securities Division as its trading business boomed relative to traditional investment banking.
Cohn reports to Blankfein and has been a clear candidate to succeed him ― though Blankfein has given no hints that he plans to step down and is cancer-free after undergoing chemotherapy for lymphoma last year.
His new role in government would come with a big perk ― beyond occupying one of the two most important economic policy roles in the incoming Trump administration with fellow former Goldman exec Mnuchin. Under a 1989 rule, Cohn can sell his $190 million in Goldman Sachs stock ― which, thanks to a post-election rally in bank stocks, is at an all-time high ― while deferring the capital gains. At the highest tax rate, that's a benefit worth $38 million in delayed payments to the IRS.
In 2013, The New York Times' Susanne Craig described Cohn as "Prince Charles of Wall Street, a man for whom the crown seems just beyond his grasp."
But now, it seems, he has given up on waiting.
This story has been updated with a statement from Donald Trump and additional information about Gary Cohn and past Goldman Sachs executives in government.
Before You Go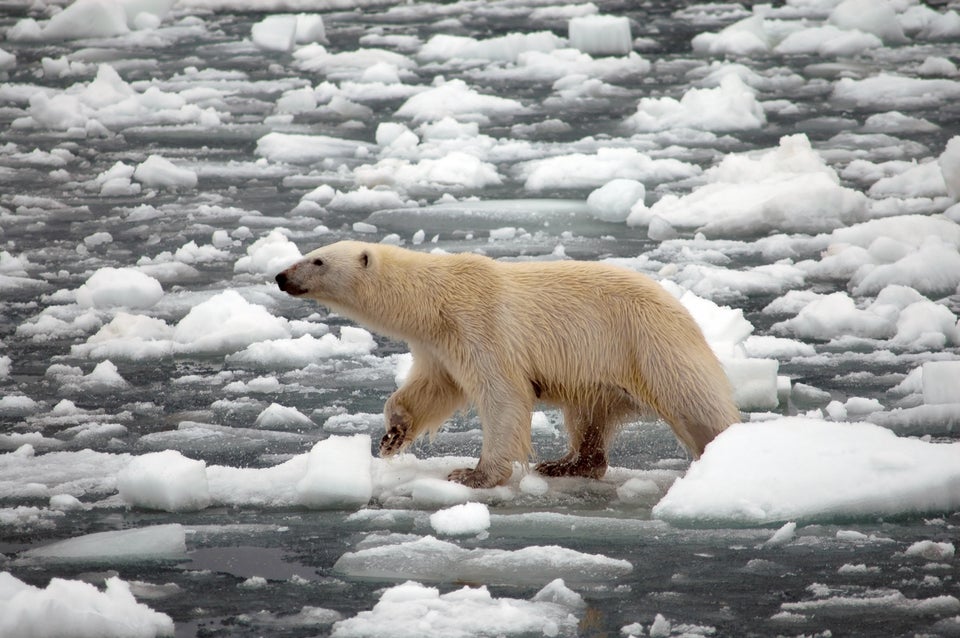 Donald Trump's Environment Guy Doesn't Believe In Climate Change
Popular in the Community