Gary Cohn, adviser to President Donald Trump and director of the National Economic Council, said he felt "compelled to voice my distress" over Trump's response to the racist violence in Charlottesville, Virginia.
In an interview with The Financial Times, Cohn, who is Jewish, argued the Trump administration "can and must do better in consistently and unequivocally condemning these groups." Cohn said he had come "under enormous pressure" over his work for Trump since violent protests erupted during a white supremacist gathering.
"I have come under enormous pressure both to resign and to remain in my current position," Cohn said. "As a patriotic American, I am reluctant to leave my post as director of the National Economic Council because I feel a duty to fulfill my commitment to work on behalf of the American people. But I also feel compelled to voice my distress over the events of the last two weeks."
The New York Times reports Cohn had drafted a resignation letter in the wake of Charlottesville's violent "Unite the Right" rally that left at least one woman dead after a neo-Nazi pummeled anti-racist protesters with his car. But Cohn told The Financial Times he plans to continue working for Trump.
"As a Jewish American, I will not allow neo-Nazis ranting 'Jews will not replace us' to cause this Jew to leave his job," Cohn said. "I feel deep empathy for all who have been targeted by these hate groups. We must all unite together against them."
According to CNBC reporter Eamon Javers, a White House official said Cohn's interview with The Financial Times was authorized in advance.
Last week, a Washington Post columnist wrote a scathing editorial urging Jewish officials in the Trump administration to speak out against anti-Semitism, specifically calling out Cohn, along with Steven Mnuchin, and Jared Kushner.
Trump was widely criticized for his response to the Charlottesville protests, in which he at first refused to explicitly condemn white supremacist groups. Trump defended his response at a rally in Phoenix on Tuesday, re-reading all of his responses and arguing "the only thing giving a platform to these hate groups is the media itself and the fake news."
Before You Go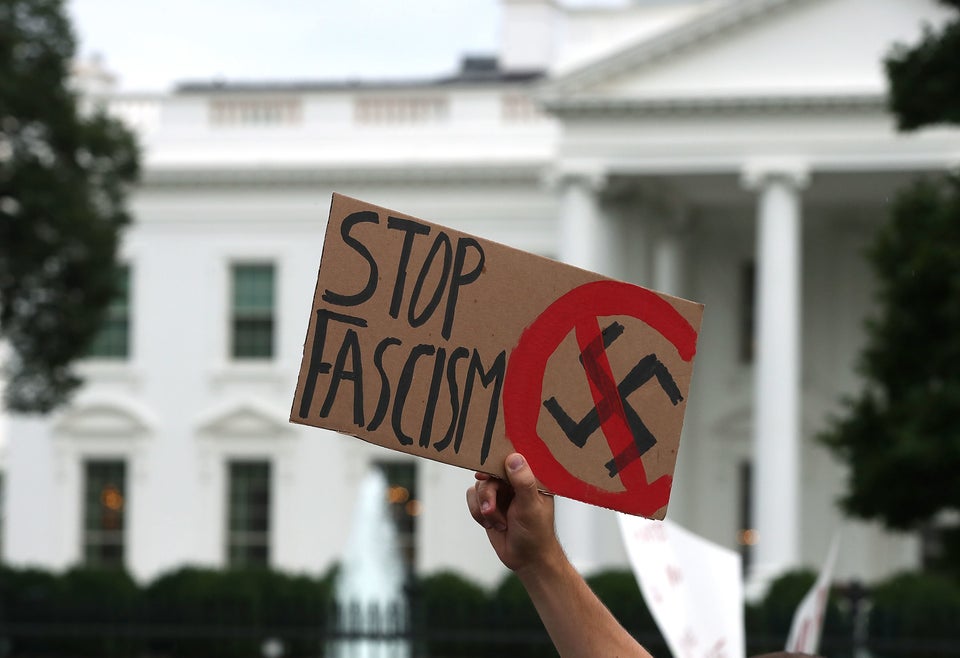 Anti-Hate Protests Against Trump
Popular in the Community