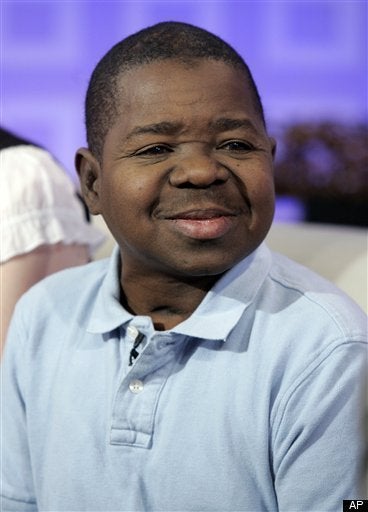 UPDATE: Even though Price and Coleman were divorced, she still had the legal right to make medical decisions for him if he was unable to do so, E! Online reports. Price did lie to hospital workers by telling them she was his wife, but she had the authority to make the end of life decision.
PREVIOUSLY: Entertainment Tonight reports that Gary Coleman and Shannon Price were divorced at the time of his death, so she may not have had the authority to take him off life support. The divorce papers were signed in Utah in 2008.
ET released the following press release:
Gary and Shannon Price were legally divorced on August 12, 2008. Gary filed for divorce from Shannon under sealed divorce documents that referred to the parties as "John Doe" and "Jane Doe." All court fees were paid for by Gary. No alimony was awarded, however, property was awarded to Gary under the decree.


ET's exclusive discovery, along with the information that Shannon ultimately gave the hospital approval to take Gary off life support, begs the question: Did she have the authority to make such a decision? Keep checking back here for more on this developing story.
Coleman's body has been turned over to Utah's state medical examiners office, Radaronline.com reports.
A spokesperson for Utah Valley Regional Medical Center said his official cause of death is under investigation by the state's coronial authority.
It's unclear what caused Coleman to hit his head, leading to brain hemorrhage, in his home last week. Price, who was still living with him, made the 911 call (audio below) and told dispatchers that there was blood everywhere but she didn't know what happened.
The investigating is preventing Coleman's family from setting a date for his funeral, according to Radar.
Listen to the 911 call:
Calling all HuffPost superfans!
Sign up for membership to become a founding member and help shape HuffPost's next chapter