Can a felon convicted of accessory to murder of two teenage boys run for city council and actually win? That's just what 32-year-old Gary Flakes is trying to do.
Flakes, who spent more than 12 years in prison for his involvement in the 1997 Valentine's Day shooting deaths of 13-year-old Andy Westbay and 15-year-old Scott Hawrysiak, says he now understands the gravity of his actions and understands the needs of the community when he announced his run for office on Wednesday, The Colorado Springs Gazette reported.
"As a young person, my actions devastated the community and brought grief to two families. The teenager who committed those acts made me the young leader I am today," Flakes said. "Today I will use my life experiences, my knowledge, to make the lives of young people better and to help all of District 4 live up to its greatest potential."
In 1997, Westbay and Hawrysiak were shot to death while walking back from a friends' house in the Cheyenne Meadows area on Valentine's Day, 9News reports. According to details that emerged during the trial, Flakes, who was 16 at the time of the killing, and Jeron Grant, 17 at the time of the crime, allegedly drove up behind the two young boys when Grant got out of the car and shot them with a 12-gauge shotgun.
Flakes and Grant accused each other of pulling the trigger and neither were ever convicted of murder, but both were convicted of being an accessory to murder, which outraged the Colorado Springs community at the time, KRDO reports. To this day, neither Flakes nor Grant have admitted to pulling the trigger.
After 12 years in prison, Flakes was released in 2011 and has spent the last several years trying to give back to his community by helping troubled teens and says he has changed his life. According to Flakes' LinkedIn profile he is now the President/CEO of Infinite Mind Consulting which he describes as:
Organizational and Individual Leadership Development. Provide consulting for individuals, organizations, and businesses regarding leadership development, organizational strategy, and personal goal achieving.
Flakes has his supporters including former state Rep. Dennis Apuan as well as the president of the local Colorado Springs NAACP, Rosemary Harris Lytle. "I think he served his time, justice was served and the man deserves a second chance," Apuan said.
Flakes said that he has tried to reach out to the victims' families, but would also reach out again.
Before You Go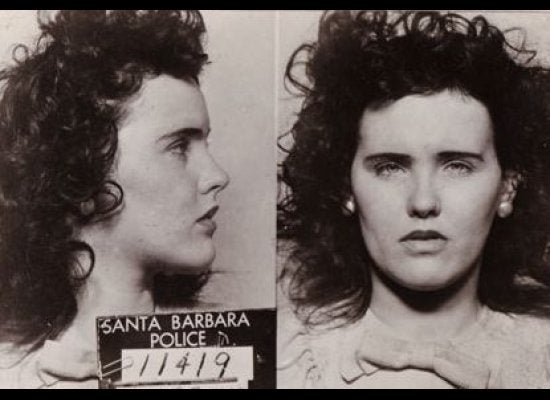 10 Major Crimes That Shocked the Nation (SLIDESHOW)
Popular in the Community