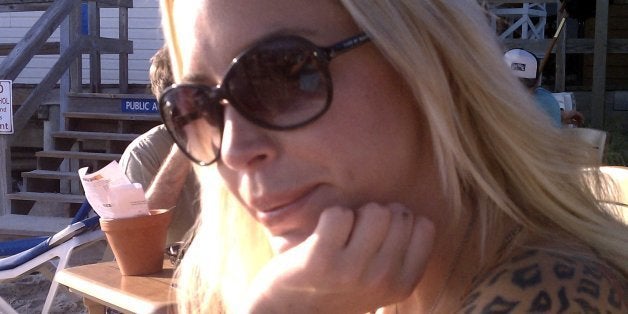 The man who traveled to Aruba with Robyn Gardner in 2011 and was the last person to see her alive was denounced by the missing woman's sister on a heated episode of "Dr. Phil."
A cloud of suspicion hangs over Gary Giordano's head for Gardner's disappearance while they snorkeled during a secret getaway to the Caribbean island in August 2011. Two days after reporting her missing, he sought to collect on a $1.5 million insurance policy that he'd taken out on his 35-year-old travel companion.
"I think he's the snake and the devil," Gardner's sister Danielle Colson-Unglesbee said while sitting face-to-face with Giordano, 53, on the daytime talk show. "He didn't get the insurance so that's why he wrote the book. He's trying to make money."
She was referring to Giordano's tell-all book "The Aruba Files: the Redemption Story of Gary V. Giordano," published in June.
Aruban authorities never charged the Maryland businessman with a crime, though they jailed him for four months. Back in the US, an American Express subsidiary sued Giordano in federal court because the company said he filed a bogus claim to get the insurance payout on Gardner.
'I didn't do anything wrong so I don't have any remorseful feelings," Giordano told Phil McGraw, the show's host.
Exchanges between Giordano and McGraw got testy as Giordano maintained that Gardner's was washed out to sea on an impromptu swim in a rocky area and that he tried to find her.
"We were just going to dip in. You've done that before. You've gone in and stuck your face in four feet of water," Giordano said. "This wasn't an excursion where we were going to go snorkeling for an hour."
Police have not identified any other suspect's in Gardner's disappearance.
Giordano didn't respond to HuffPost inquiries for comment
BEFORE YOU GO
PHOTO GALLERY
Robyn Gardner, Maryland Woman, Missing in Aruba