WASHINGTON ― Republican lawmakers are pulling their endorsements for GOP presidential nominee Donald Trump after the Washington Post released a bombshell video Friday in which Trump makes lewd comments about women.
Rep. Jason Chaffetz (Utah) was the first GOP member of Congress to peel off Friday night, declaring on a local TV station, "I'm out." He said he didn't know who he was going to vote for now, but it wouldn't be Trump or Democratic presidential nominee Hillary Clinton. That was right after his home state governor, Gary Herbert (R), said he, too, was dropping his support for Trump after seeing the tape of him claiming he tried to have sex with a married woman and boasting of groping women because of his celebrity.
The floodgates were open by Saturday morning. Here's a running list of the GOP members of Congress, senators and governors rescinding their endorsements for Trump or calling on him to step down, one month before the election, after seeing the video.
Rep. Jason Chaffetz (Utah)*
Rep. Chris Stewart (Utah)
Rep. Bradley Byrne (Ala.)*
Rep. Cresent Hardy (Nev.)
Rep. Scott Garrett (N.J.)*
Rep. Jeff Fortenberry (Neb.)
Sen. Shelley Moore Capito (W.Va.)
Sen. Dan Sullivan (Alaska)
Sen. Cory Gardner (Colo.)
Gov. Dennis Dauggard (S.D.)
Gov. Robert Bentley (Ala.)
There's also some GOP lawmakers who didn't support Trump before but are now taking it a step further and saying he needs to drop out. They include Sens. Jeff Flake (Ariz.), Mark Kirk (Ill.), Mike Lee (Utah), Ben Sasse (Neb.) and Lisa Murkowski (Alaska) and Reps. Mike Coffman (Colo.), Barbara Comstock (Va.), Fred Upton (Mich.), Charlie Dent (Pa.), Frank LoBiondo (N.J.), Will Hurd (Texas), John Katko (N.Y.), Erik Paulsen (Minn.), Pat Tiberi (Ohio) and Kay Granger (Texas).
UPDATE: Oct. 27 ― Some of the lawmakers in the list above now have asterisks next to their names. That means they changed their minds! Again. They're back to endorsing Trump. Even Chaffetz went back.
CORRECTION: A previous version of this article incorrectly identified Rodney Davis as a congressman from Missouri. He is from Illinois.
HUFFPOST READERS: What's happening in your state or district? The Huffington Post wants to know about all the campaign ads, mailers, robocalls, candidate appearances and other interesting campaign news happening by you. Email any tips, videos, audio files or photos to scoops@huffingtonpost.com.
Before You Go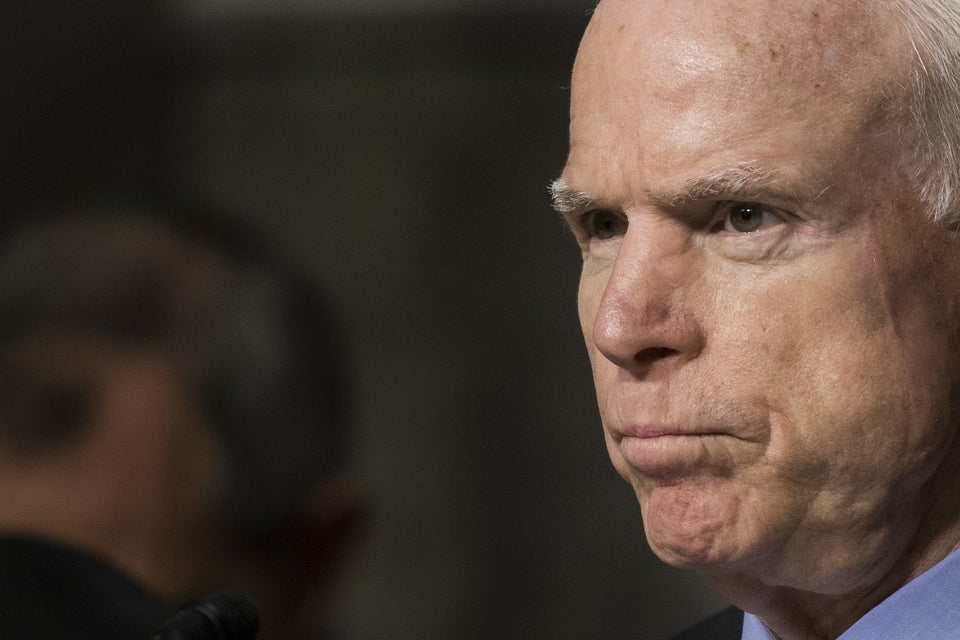 Republicans Who Have Withdrawn Their Support For Donald Trump
Popular in the Community