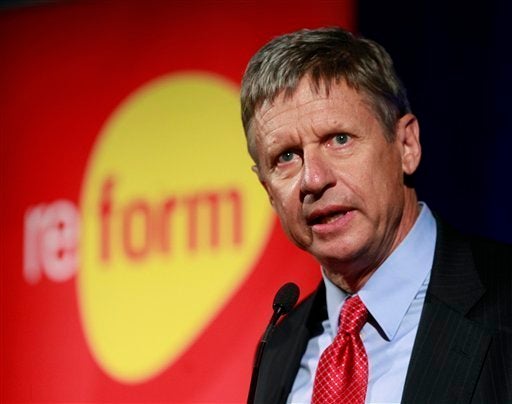 I visited the Venice Beach/Santa Monica area of Southern California last week. The weather was cool and crisp in what has to be the hippest and most laid-back area of the country. Every other block seems to have a coffee shop or medical marijuana dispensary. The place is truly a center of "humptiness" as the Digital Underground would say. Only South Beach in Miami can compete with the weather and vibe.
Venturing out for a triple esspresso on my first morning, I wore a Barry Goldwater T-shirt I bought on Zazzle.com. I am amazed at the number of thumbs up, high-fives and compliments I received. My, how 48 years has changes things. Had I ventured into the streets of Santa Monica in 1964 with a Goldwater T-shirt, I would likely have been spat upon. Barry's views, once thought exotic are now mainstream.
My week in Southern California convinced me more than ever that a candidate for president who opposes the war in Afghanistan, favors a woman's right to choose, supports gay marriage equality, and backs the legalization of marijuana at the same time he supports deep cuts in spending, radical tax reduction, smaller government, gun owner's rights and an adherence to constitutional principles has a unique opportunity to impact the 2012 presidential race.
I have long considered myself a Libertarian Republican. I have written extensively about gay marriage as an issue of constitutionally required equality, the expensive and fruitless folly of the "War on Drugs," abortion rights, and individual liberty. On February 13th 2012, I formally left the GOP to become a member of the Libertarian Party. I intend to support former New Mexico Governor Gary Johnson as the Libertarian candidate for president.
Many of my Republican friends have incorrectly chided me claiming that support for Johnson will merely reelect Barack Obama by siphoning votes from eventual Republican nominee Mitt Romney. This is wrong. Romney will lose a two-person race to Obama. Johnson, a more-than-credible candidate with a distinguished record of cutting spending and taxes and fostering a job boom during his eight years as governor, will ultimately pull votes from both Republican and Democratic nominees.
The American people have never been offered a candidate who is a fiscal conservative and social liberal. If you voted for the Republican because you favored spending and tax cuts you also had to swallow a ban on abortion and opposition to gay marriage. If you voted for the Democrat because you were pro-choice, you also had to support fiscal policies that would bankrupt us.
I have no illusions about the difficulty of Governor Gary Johnson winning the presidency in 2012. If, however, Johnson garners just 5 percent of the vote, the Libertarian Party presidential nominee in 2016 will be eligible for $90 million in federal funds. In 2016, for the first time, the Libertarians could seriously compete for the White House. If Johnson and his eventual running mate can win 15% of the vote in three succeeding polls, the former governor would be included in the nationally televised debates. If Johnson can win exposure for his ideas before a television audience of millions, all bets are off on the outcome in 2012.
Calling all HuffPost superfans!
Sign up for membership to become a founding member and help shape HuffPost's next chapter