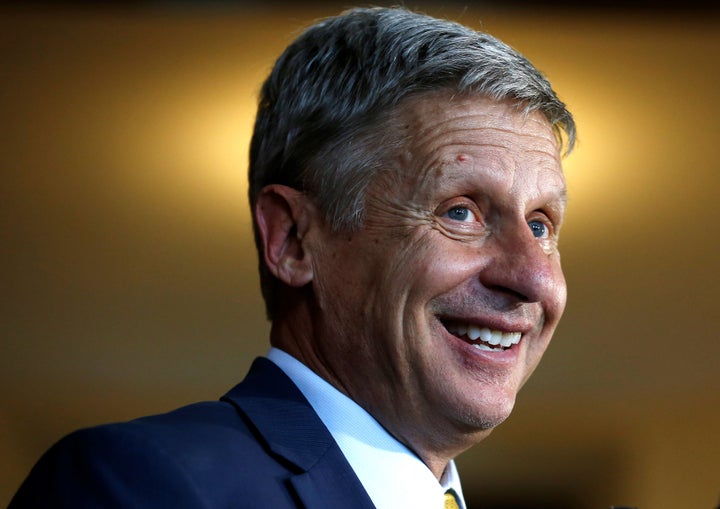 New Mexico Democrats blasted Gary Johnson, a Libertarian U.S. Senate candidate, for his past support for raising Social Security's retirement age.
Johnson, a former New Mexico governor and two-time Libertarian presidential candidate, is challenging Sen. Martin Heinrich (D), who is running for a second term.
In a July 2016 interview with The Washington Examiner while Johnson was running for president, he said he supported raising Social Security's retirement age in order to shore up the program's finances. And in a 2011 interview with Fox Business' John Stossel, Johnson specified that he was willing to raise the age for full benefits to 72. (Currently the minimum age for full benefits is in the process of rising to 67.)
Marg Elliston, the chairwoman of the state's Democratic Party, slammed the stance, noting that Johnson, 65, receives $17,760 a year from a state pension fund, according to his personal financial disclosure.
"Gary Johnson has been taking his government pension since he turned 65, but he wants to raise the retirement age by seven years? What a hypocrite," she said. "Working New Mexicans have paid into this program for generations and don't need an out of touch millionaire fighting to deny them their earned benefits."
Johnson stands by his belief that the federal government must reduce Social Security benefits and possibly increase the minimum retirement age, according to Johnson campaign spokesman Joe Hunter.
"Gov. Johnson has long maintained that real hypocrisy is politicians, both Republican and Democrat, who claim to be concerned about deficits, the debt and the solvency of Social Security while refusing to admit that you can't really address any of those without at least entertaining modest changes to entitlements, including raising eligibility ages slightly," Hunter said.
Hunter nonetheless suggested that Johnson didn't necessarily think raising the eligibility age would be among the necessary adjustments.
"What those changes might be depends upon many factors," Hunter said.
It is not especially surprising that Johnson, whose fiscal policies resemble those of a conservative Republican, would back raising the retirement age. In the same Examiner interview in which he discussed Social Security, he endorsed eliminating the federal income tax and "devolving" Medicare and Medicaid to the states.
But Johnson's Senate campaign website does not include any information about his stances on Social Security, Medicare or Medicaid.
Also running for Heinrich's seat is Republican Mick Rich, the owner of a construction business. As of the end of June, Heinrich had a massive cash advantage, having raised over $7 million, compared with under $700,000 for Rich.
The latest polling shows Heinrich with a solid lead in the Democratic-leaning state. He leads Rich by 21 percentage points and Johnson by 31 points, according to a September poll.
However, Johnson's entry into the race in August injects an element of uncertainty for state Democrats, who are evidently not taking any chances.
Johnson has demonstrated an ability to raise national money from libertarian donors, which would likely give him a chance to increase his visibility with television advertisements. With a campaign war chest of nearly $12 million in 2016, he received 3 percent of the national popular vote, including 9 percent of the vote in New Mexico.
Politicians disagree about how best to close Social Security's funding gap. Beginning in 2034, the program will lack the money needed to pay out full benefits to retirees because of the aging population.
Progressive experts and activists favor lifting the cap on the income taxed for Social Security to shore up the program's finances. It's an approach that polling indicates is more popular with the public, the vast majority of whom oppose Social Security cuts.
More centrist and right-leaning figures, including some Democrats, nonetheless prefer cutting at least some benefits through changes like raising the retirement age.
In the current midterm elections, Democratic congressional candidates have argued that Republicans will try to offset the cost of their budget-busting tax cuts with reductions in Social Security and Medicare benefits.
Heinrich touches on a similar theme in a 30-second television ad titled "Care."
"The biggest con out there is politicians who say we can't afford to lower the cost of health care costs or help our seniors retire in dignity. Then they hand billions in tax breaks to corporations," he says in the spot.
Kudlow said that the administration would probably look at changes to the "larger entitlements" ― a common term for Social Security, Medicare and Medicaid ― next year.
Before You Go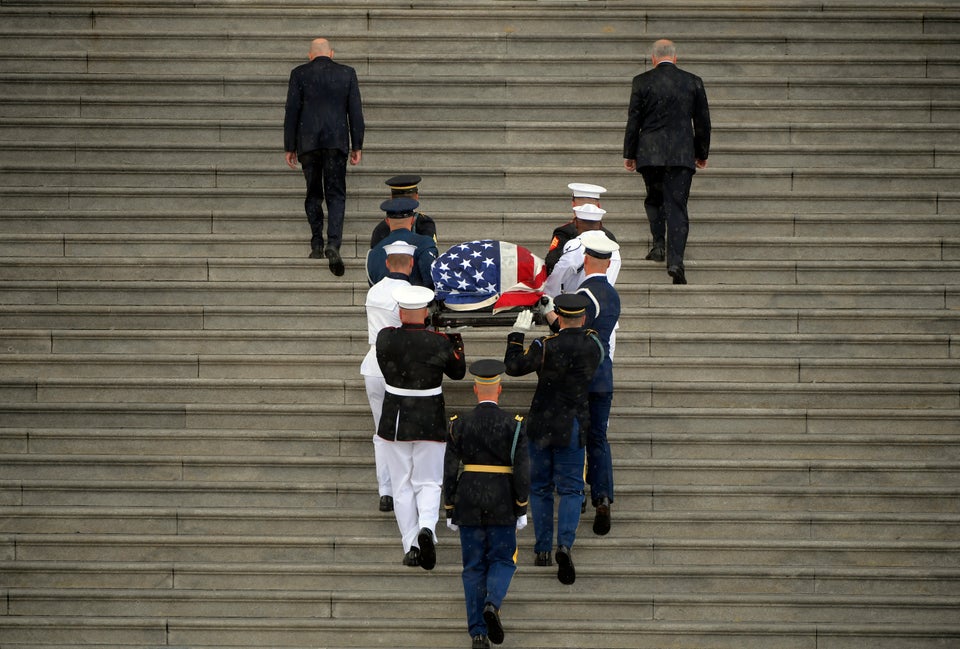 Sen. John McCain's Funeral On Capitol Hill
Popular in the Community