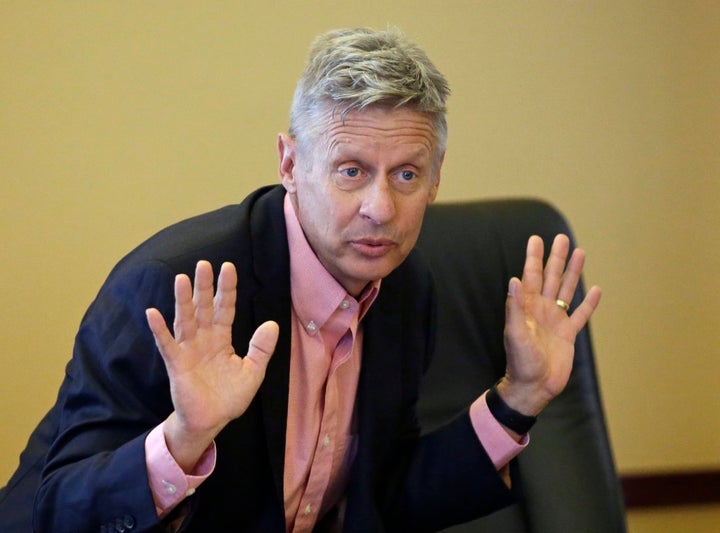 By Sam Lukens, Chenoah Lessenberry, Caroline Tyler, and Benjamin Knoll
Given the extremely narrow margin of Donald Trump's victories in several decisive swing states that ultimately determined the outcome of the 2016 presidential election, there has been no shortage of speculation as to which factors could have swung the outcome one way or another. One of these is the potential "spoiler" role posed by third party candidates such as Gary Johnson or Jill Stein.
But did these candidates indeed prove to be spoilers in this year's election? The findings from a recent Centre College telephone survey offer some tentative insights.
First, we can look at the tentative vote returns in some of the closest state contests that all ended up going for Trump: Wisconsin, Florida, Pennsylvania, and Michigan. Third party candidate Gary Johnson was by far the most successful third party candidate this year and received more votes than the margin between Trump and Clinton in each of these states, suggesting that if Clinton had been the beneficiary of a substantial portion of the Johnson votes in these four states, she would have won the Electoral College and ultimately the presidential election.
WISCONSIN: Trump 1,403,694, Clinton 1,380,823, Johnson 106,367
FLORIDA: Trump 4,605,515, Clinton 4,485,745, Johnson 206,007
PENNSYLVANIA: Trump 2,912,941, Clinton 2,844,705, Johnson 142,653
MICHIGAN: Trump 2,279,805, Clinton 2,268,193, Johnson 173,057
The question, though, is whether the Johnson voters would have all voted for Hillary Clinton had he not been on the ballot. There is also a strong possibility that they would have voted for Donald Trump instead given the ideological closeness of libertarianism and conservative economic stances.
To get a better sense of this, we analyzed results from the October 2016 "Colonel's Canvass Survey" conducted by Centre College three weeks before the election. Respondents were asked their preferences for president. Gary Johnson was the preference of 8.4% of all respondents. Those who indicated a preference for a third party candidate were then asked what they would do if only Hillary Clinton and Donald Trump were on the ballot. Among Johnson supporters, 30.2% said they would vote for Clinton if Johnson was not on the ballot while 15.1% said they would vote for Trump. The rest indicated that they would simply not vote for chose not to answer the question.
On first pass, these figures suggest that Johnson pulled more voters from Hillary Clinton than he did from Donald Trump. We can extrapolate from this to make a quick "back of the envelope" estimate of how the vote returns would have been in these four decisive swing states if the Johnson voters had gone for either Clinton or Trump to the degree that they indicated in our survey. In other words, we took the total number of Johnson votes and redistributed 30% of them to Clinton, 15% to Trump, and assumed the other 55% would not have voted. This is what our estimate produced:
WISCONSIN: Trump 1,419,755, Clinton 1,412,946
FLORIDA: Trump 4,636,622, Clinton 4,547,959
PENNSYLVANIA: Trump 2,934,481, Clinton 2,887,786
MICHIGAN: Trump 2,305,937, Clinton 2,320,456
Analyzing the four swing states where Johnson beat the margin of victory, Michigan is the only one that would have flipped had all Johnson voters gone with their second preference as indicated by our survey results. Michigan accounts for only 16 Electoral College votes. Even if Michigan had awarded its electoral votes to Hillary Clinton, Donald Trump would still have win the electoral vote by a comfortable margin of 290-248.
In sum, our survey evidence suggests (but certainly does not conclusively prove) that third party candidates did not play a decisive "spoiler" effect in this year's presidential election result. Donald Trump would have still very likely won the presidency even without Gary Johnson on the ballot.
Sam Lukens, Chenoah Lessenberry, and Caroline Tyler are undergraduate students at Centre College and performed the analysis for this report.
Popular in the Community