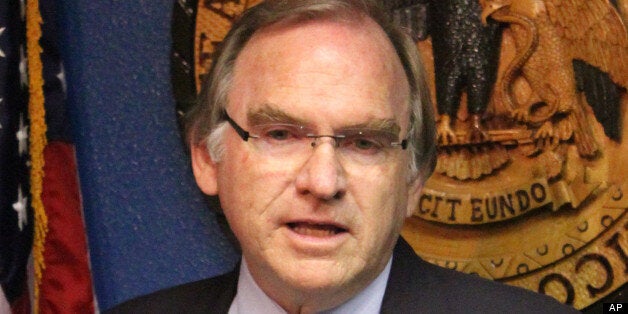 New Mexico Attorney General Gary King (D) on Monday officially filed documents urging the state Supreme Court to begin allowing same-sex marriage.
The Associated Press reports that King made the argument after the court asked him to weigh in on a lawsuit filed by a gay Santa Fe couple who were denied a marriage license. In his filing, King urged the court to approve more broadly of gay marriage rights in a ruling in favor of the men.
"New Mexico's guarantee of equal protection to its citizens demands that same-sex couples be permitted to enjoy the benefits of marriage in the same way and to the same extent as other New Mexico citizens," King said in the filing.
King argued that a narrow ruling on the couple's case could lead to a number of local individual disputes that would encumber the court system.
New Mexico is currently the only state that doesn't explicitly prohibit or authorize gay marriage. King had expressed concern in a legal analysis released by his staff in June that the ambiguity of the law could leave it open to a constitutional challenge.
He previously stated his support for marriage equality, but was equivocal on the issue earlier this year, claiming state law didn't allow same-sex marriage and arguing that it was a constitutional issue left up to the courts. The Supreme Court ruled against California's Proposition 8 gay marriage ban in June, a decision that has emboldened gay marriage proponents in a number of states.
King has announced plans to challenge New Mexico Gov. Susana Martinez (R) in the 2014 election. Martinez has opposed state efforts toward marriage equality and vetoed a bill earlier this year designed to help the families of gay service members.
Before You Go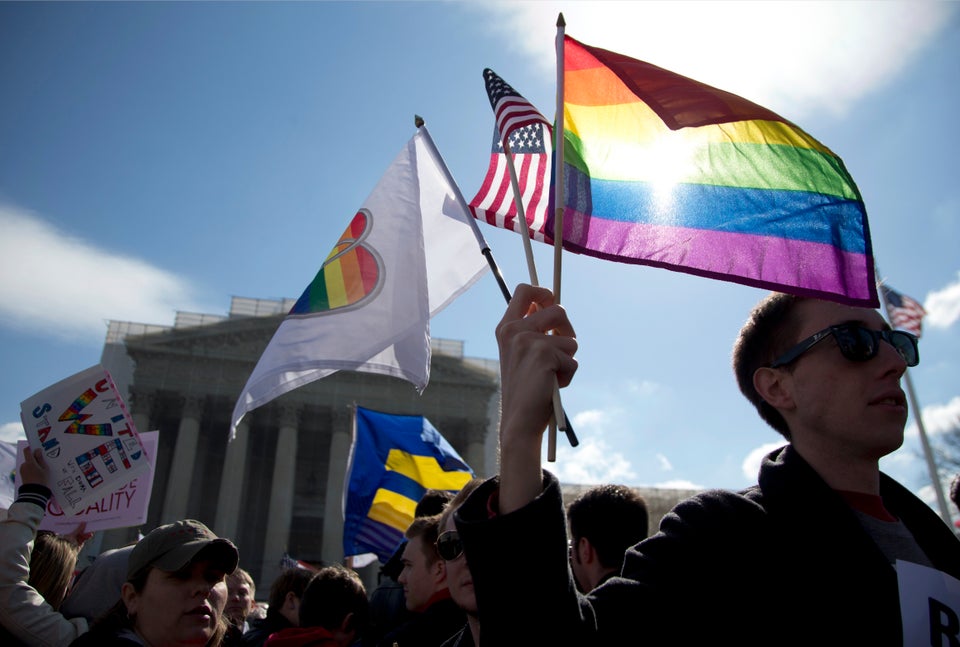 Supreme Court Proposition 8 Case
Popular in the Community