WASHINGTON -- Rep. Gary Miller (R-Calif.) didn't want to answer a question about whether he would support a "clean" funding bill to end the government shutdown. So he just pushed the person asking.
In a video clip provided to The Huffington Post by a Democratic operative, Miller is walking in front of the Capitol Hill Club on Wednesday when someone asks if he would be willing to vote for a clean continuing resolution -- that is, a bill to fund the government without any strings attached.
Miller initially ignores the question. But as he gets closer, he reaches out and pushes back the camera lens along with the man behind it, saying only, "Thank you." As Miller puts his hand over the lens causing the scene to go dark, a voice, presumably from the cameraman, is still heard, saying, "Congressman?"
Democrats and the White House have been urging House Speaker John Boehner (R-Ohio) to put such a bill on the House floor as a quick way to end the shutdown. It would sail through the Senate and get signed by President Barack Obama, and it appears to have enough votes in the House to pass. But Boehner, under pressure from his tea party flank to tie Obamacare concessions to the effort, has given no indication he's willing to give a clean bill a vote.
The Huffington Post reached out to Miller for a response to the incident, and to see if he would support a clean funding bill to end the shutdown. The congressman provided a statement in response, but didn't answer either of those questions.
"I am deeply concerned about the impact this shutdown is having on working families, veterans, and seniors in the Inland Empire. The House has continued to pass funding measures to ensure vital government functions and services can continue. But, any agreement will require both sides coming together. In all my time in Congress, I have never seen the solution to a disagreement come without both sides coming to the negotiating table," said Miller.
Before You Go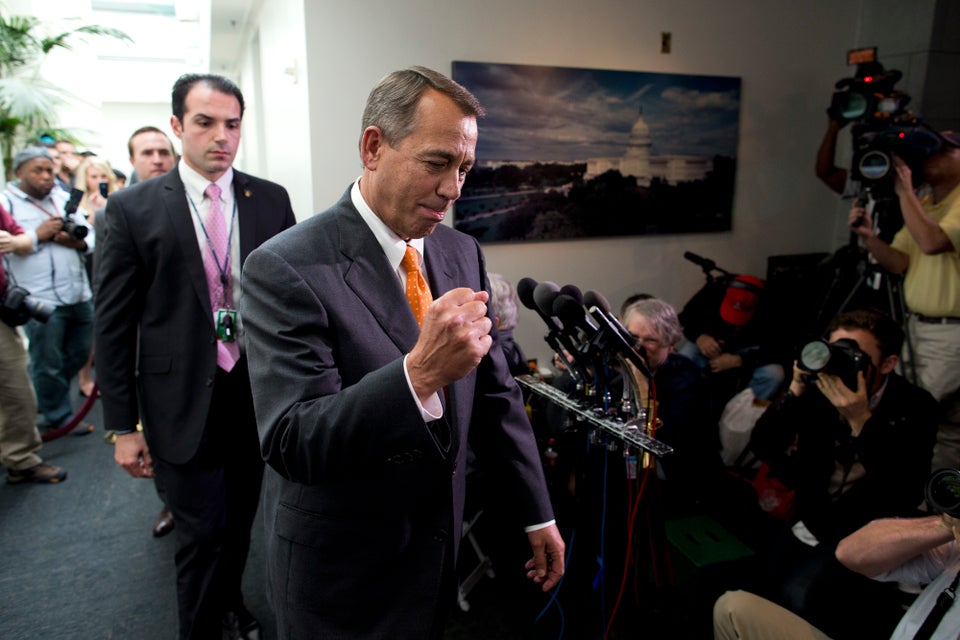 2013 Government Shutdown
Popular in the Community