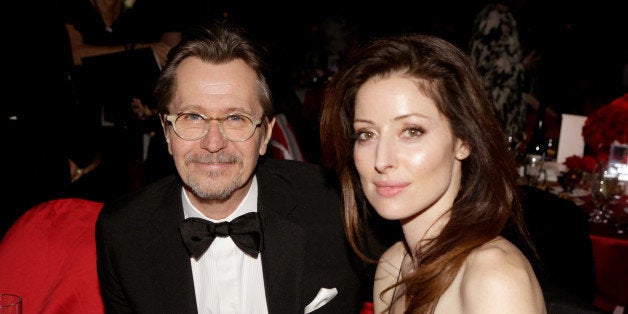 Gary Oldman is headed for his fourth divorce.
The "Dark Knight" actor's wife, jazz singer Alexandra Edenborough, filed for divorce in Los Angeles on Friday, according to People, citing "irreconcilable differences" as the reason for the split. The pair married on New Year's Eve in 2008.
"I'm not proud to say that, though," he told the newspaper. "I've had a few goes at it now, so I've probably learnt something from the first three ... Practice makes perfect. Isn't that what they say? I'm not proud that this is my fourth marriage. But this is a good one. Hopefully, my last one."