 Congressman Gary Peters (D-Michigan) condemned a Michigan anti-abortion group on Thursday for accusing of him of trying to "make abortion accessible and cheap for his daughters."
The special interest group Right To Life recently sponsored a ballot initiative that resulted in a new law preventing both public and private insurance companies from covering abortion in Michigan -- even in the case of rape, incest, or medical necessity -- unless a separate "abortion rider" policy is first purchased.
Wants to make sure abortion is accessible and cheap for his daughters

On the 41st anniversary of Roe v. Wade (1/21/14), Peters wrote a Facebook update decrying restrictions on abortion and saying, "As the father of 2 daughters, I want to make sure that critical health care choices are accessible, affordable, and protected."
The new law went into effect last week. Peters released a statement when it became official on March 13 that read, in part: "As the father of two daughters, I struggle with how to tell them that the state we love and where our family has been for generations is now unfairly discriminating against them and makes health care less affordable."
Peters, who is running for Michigan's soon-to-be-vacant U.S. Senate against Republican Terri Lynn Land, condemned the mention of his teenage daughters during a campaign stop Thursday. It read, in part:
I'm proud to be the dad of two amazing teenage daughters, and I'm also proud of my record fighting to protect critical access to women's health care. Women's health care is a serious and significant point of contrast in the U.S. Senate race, and it is outrageous that Land's allies would cheapen this debate and distort my support for women's health care. For Land's special interest allies to include my teenage daughters in their attack crosses the line.
He also called on his opponent, who is endorsed by Right To Life, to condemn their written remarks.
"I urge Ms. Land to condemn these attacks for what they are -– the worst of inflammatory partisan politics and nothing to do with finding solutions to the challenges facing Michigan women and our families," the statement continues. "Unlike Terri Lynn Land and her allies, however, I look forward to discussing this issue in a serious and thoughtful way."
Pam Sherstad is the director of information for Right To Life Michigan. She told The Huffington Post in an email she found it unclear "how Rep. Peters would conclude that Right to Life of Michigan has distorted his position on abortion by highlighting his voting record, his Facebook posts and his tweets."
"Abortion continues to be a critical issue for society because of its far-reaching consequences. Every abortion ends the life of a child preparing to be born. Because of Roe vs. Wade, more than 56 million children did not have the opportunity to live," she added, in part.
A recent poll conducted by Lambert, Edwards and Associates and Denno Research surveying 600 likely Michigan voters shows that 40 percent back Peters to 37 percent who would vote for Land, Michigan's former secretary of state. The results are within the poll's 4 percent margin of error, however, and other previous polls in 2014 have shown Land slightly ahead.
The Huffington Post has contacted Land's spokesperson seeking comment.
Before You Go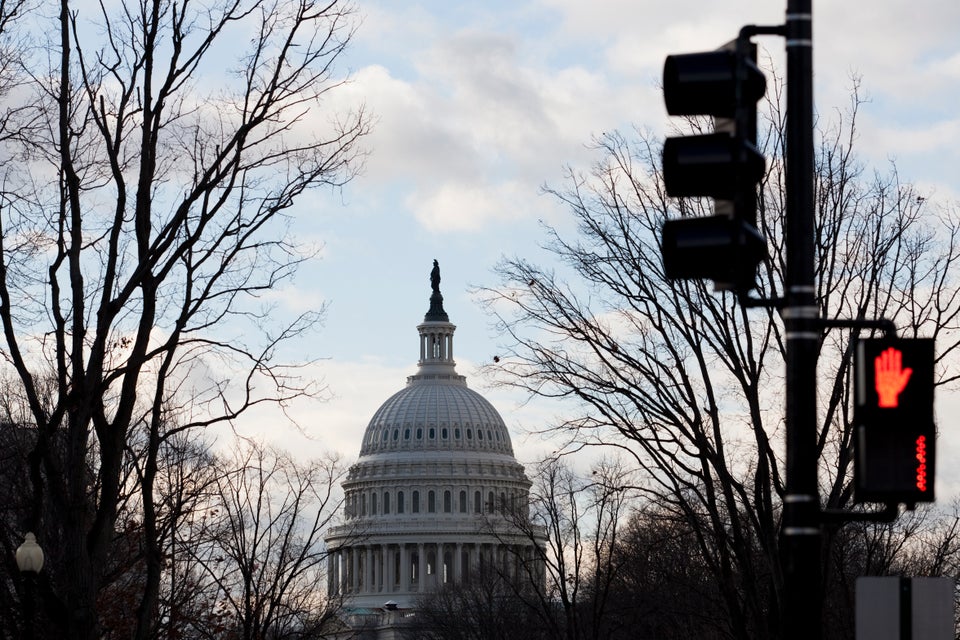 113th Congress Facts
Popular in the Community