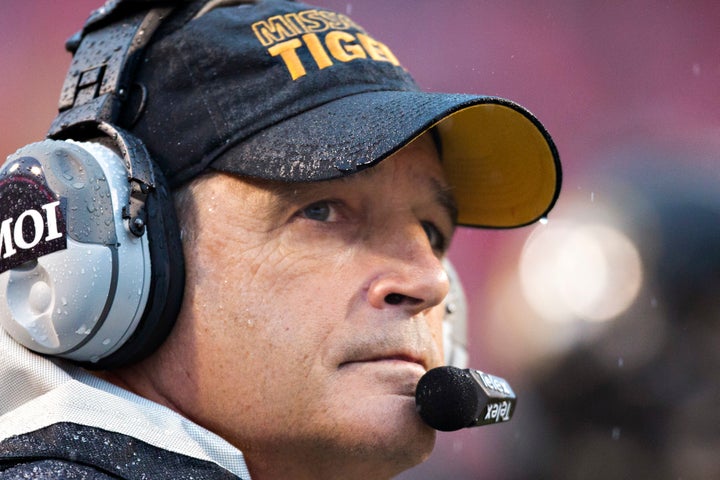 Just three days after announcing his retirement, University of Missouri football head coach Gary Pinkel addressed the media Monday, emphasizing his steadfast support for the school and his unwavering love for its athletes. 
"Someone said one time, 'Would you rather die on a football field or die on a beach?'" Pinkel said. "I'd rather die on a beach."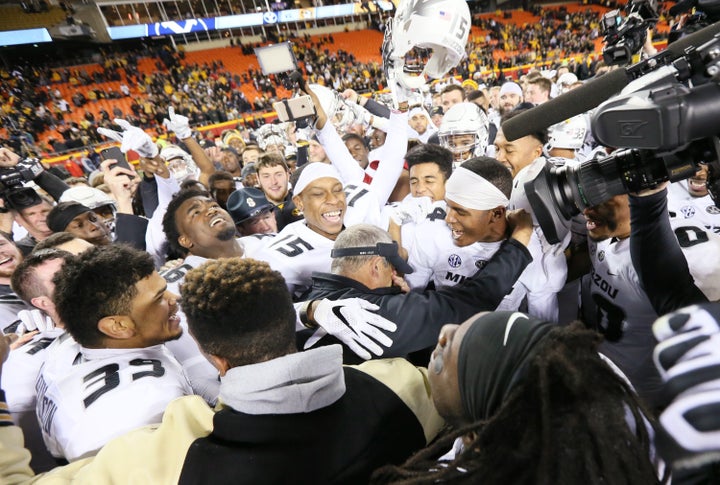 Throughout the presser, it was evident what Pinkel will miss most after he sets down his clipboard and walks away from the field: the time spent with his players. The coach began to tear up when discussing his relationship with the team, stating that, while it's his "responsibility to win football games," it's also his responsibility to "develop young men, to impact their lives." 
"I'm so proud of them for competing like they did after being told [about my cancer diagnosis] the night before," Pinkel said, talking of the Tigers' win on Saturday. "I was pretty emotional with my players. I was a wreck. It was very difficult to do. But, God, I love those kids. They battled."
"Like any university in the country, we have problems," Pinkel said Monday. "You get together, you talk and take care of them to make it a better [school]." 
Pinkel was diagnosed with lymphoma last May and decided to remain at the helm of the program when he was sure that he would be able to adequately carry out his duties. But he always planned on using the team's bye week to reassess the situation and had originally intended to give players word of his retirement yesterday, Sunday, Nov. 15, before a leak Friday ousted his disease and his decision two days early.
A handful of questions loom for the Mizzou football program. Who will take the reigns as the next head coach? How will the recent protests affect the squad moving forward? But right now, according to Pinkel, the most important thing is ending the team's 2015 campaign on the right note. With two games left in the regular season, Pinkel wants the team's attention to be away from his health and on the gridiron -- the place where he's had such an impact on so many hundreds of Tiger players for the past 15 years. 
PHOTO GALLERY
College Football Traditions
Calling all HuffPost superfans!
Sign up for membership to become a founding member and help shape HuffPost's next chapter