"I've been in business 44 years. I think I can spot a freak or a f****t," James told the news station.
James has used similarly inflammatory language in the past. In 2009, when he ran for Enid city council, James told a local news outlet that he did not approve of people wearing hats in his restaurant.
"I don't like girlie men. I'm not fond of men with all kinds of metal in their face," he also said. "My customers don't want them around, and I don't want them around. I don't consider that racist."
It should be noted that refusing to serve a gay customer appears to be legal in Oklahoma. Although the state protects people from being turned away from businesses for their race, gender or religion, it does not offer that protection for sexual orientation.
But, apparently, it's not just homosexuality that James dislikes. The restaurant's signature T-shirt features an image of a target with a list of groups -- including Muslims, blacks and Democrats -- written on it, KFOR-TV notes.
And customers have definitely taken notice of the environment.
"I cannot rate this food since I cannot be served," one reviewer wrote on Yelp. "Visit Taco Bell instead. It's a crappy taco, but at least it doesn't come with hate sauce."
Gary's Chicaros Club did not immediately respond to a request for comment from The Huffington Post.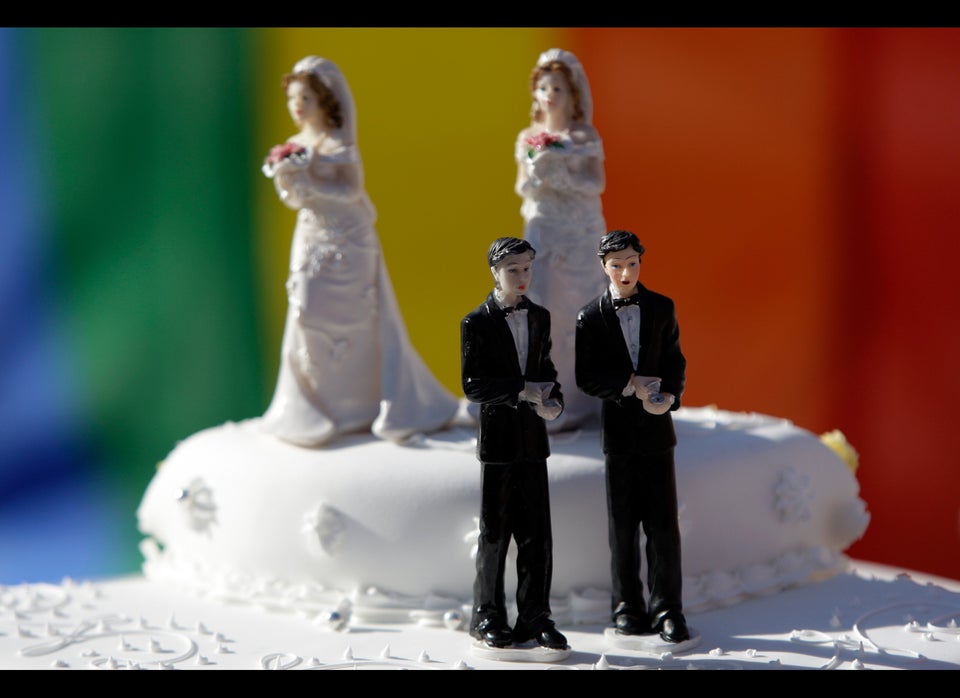 LBGT Service Cases
Popular in the Community