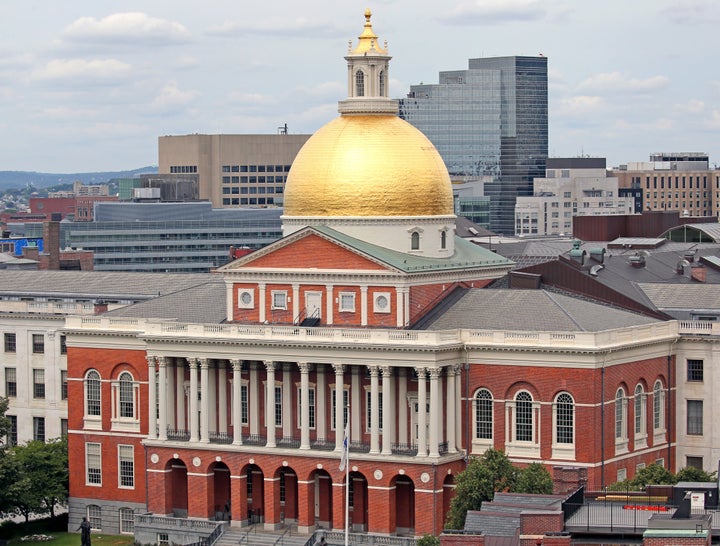 A Massachusetts state legislator emailing with a citizen concerned about new gas pipelines surreptitiously shared those emails with a lobbyist who runs a fossil-fuel front group advocating for more pipelines, according to the messages that HuffPost obtained.
But the emails indicate that Howitt also blind-carbon-copied another person ― William Ryan, a veteran lobbyist who owns the Boston-based firm Pilgrim Strategies and was recently hired to run the newly formed Mass Coalition for Sustainable Energy.
As HuffPost revealed last month, the "coalition" is in truth an astroturf group with funding from Canadian pipeline giant Enbridge and gas-based utilities Eversource and National Grid ― all of which are currently trying to expand the regional Algonquin Pipeline. Ryan also consults for Enbridge on its Atlantic Bridge Project, another pipeline upgrade in the area.
Ryan appears to have accidentally outed himself on the thread by replying all, using the same email address he has previously used to register as a lobbyist with the state. "Perfect response to her, Steve," he wrote, adding a link to a study that he said "really does a good job if [sic] explaining the power problem we have and how problematic the inadequate supply of natural gas is to our region."
When the constituent inquired about the additional person copied on the email, Howitt tried to cover by suggesting that the other individual was a government official. "Wanted to forward your concerns up the ladder," Howitt wrote.
When the correspondent pressed further about who had been added to the conversation, Howitt replied, "My liasons [sic] within the government agencies are for reps and senators only to address constituent concerns and assist or provide information."
The legislator did not respond to further inquiries from the constituent.
Many citizens in Howitt's Bristol County district, in the southeastern part of the state, are concerned about the Algonquin Pipeline expansion, which would include a new compressor station. Although the project ― a joint endeavor among Enbridge, Eversource and National Grid ― was shelved last year, the companies are trying to revive it.
The constituent who was writing to Howitt declined to speak with HuffPost other than to confirm the authenticity of the email thread, which the individual had shared with other concerned citizens and activists in the area. One of them was Alice Arena, an activist from the town of Weymouth fighting against the Atlantic Bridge Project.
"I am appalled to learn that a lobbyist is overseeing conversations between an elected representative and a constituent," she said. "While we are aware that the gas industry lobbyists are given free rein in legislative offices, it is quite another thing to see a representative asking the lobbyist how to respond to the legitimate concerns of his voters."
Neither Howitt nor Ryan responded to several requests for comment.

Related
Popular in the Community