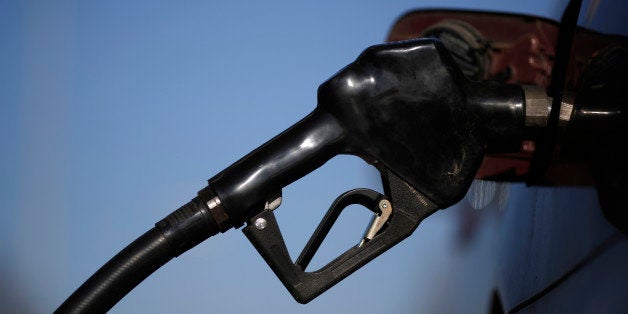 NEW YORK, Jan 25 (Reuters) - The average price of a gallon of gasoline in the United States fell 13.3 cents in the past two weeks, falling to its lowest level since late April 2009, but the end of a months-long slide may be near, according to the Lundberg survey released Sunday.
Prices for regular grade gasoline fell to $2.07 a gallon in the survey dated Jan. 23 from the previous survey on Jan. 9.
The recent drop has taken prices down more than $1.24 a gallon from the same period a year ago, a decline driven by losses in the crude oil market from its June peak.
However, survey publisher Trilby Lundberg noted that the drop in pump prices was less steep than it had been in previous periods and that the price many wholesale customers paid for gasoline rose in the past 10 days, suggesting a bottoming-out or increase in retail gasoline prices could be looming.
"The street price crash is either coming to an end or is already at its bottom," Lundberg said, noting that it would take another substantial slide in the price of oil to reverse the gains in wholesale prices.
Both U.S. and Brent crude futures continued their decline in the past week, after finishing the week ended Jan. 16 up slightly. These shallower price losses were part of the reason why the gasoline price drop was less steep this week and contributed to the gains in wholesale prices.
On Friday, Brent crude closed up at $48.79 a barrel, while U.S. crude settled down 72 cents at $45.59.
The highest price within the survey area in the 48 contiguous U.S. states was recorded in San Francisco at $2.54 per gallon, with the lowest in Albuquerque, New Mexico at $1.73. (Editing by Eric Walsh)
Calling all HuffPost superfans!
Sign up for membership to become a founding member and help shape HuffPost's next chapter