You probably never thought a gas station could look beautiful, right? But French architect Sophie Valla's LED Cloud installation transforms a 1980s petrol station in Amsterdam into a glowing beacon on the freeway.
When the space below and another abandoned gas station were about to be destroyed, Valla sought to repurpose them into public spaces. For the project, Valla installed 60 panels backlit with LED lights on the ceiling of the gas station, creating an artificial sky.
What do you think of her heavenly gas station? Check out more images of the architect's colorful installation in the slideshow below.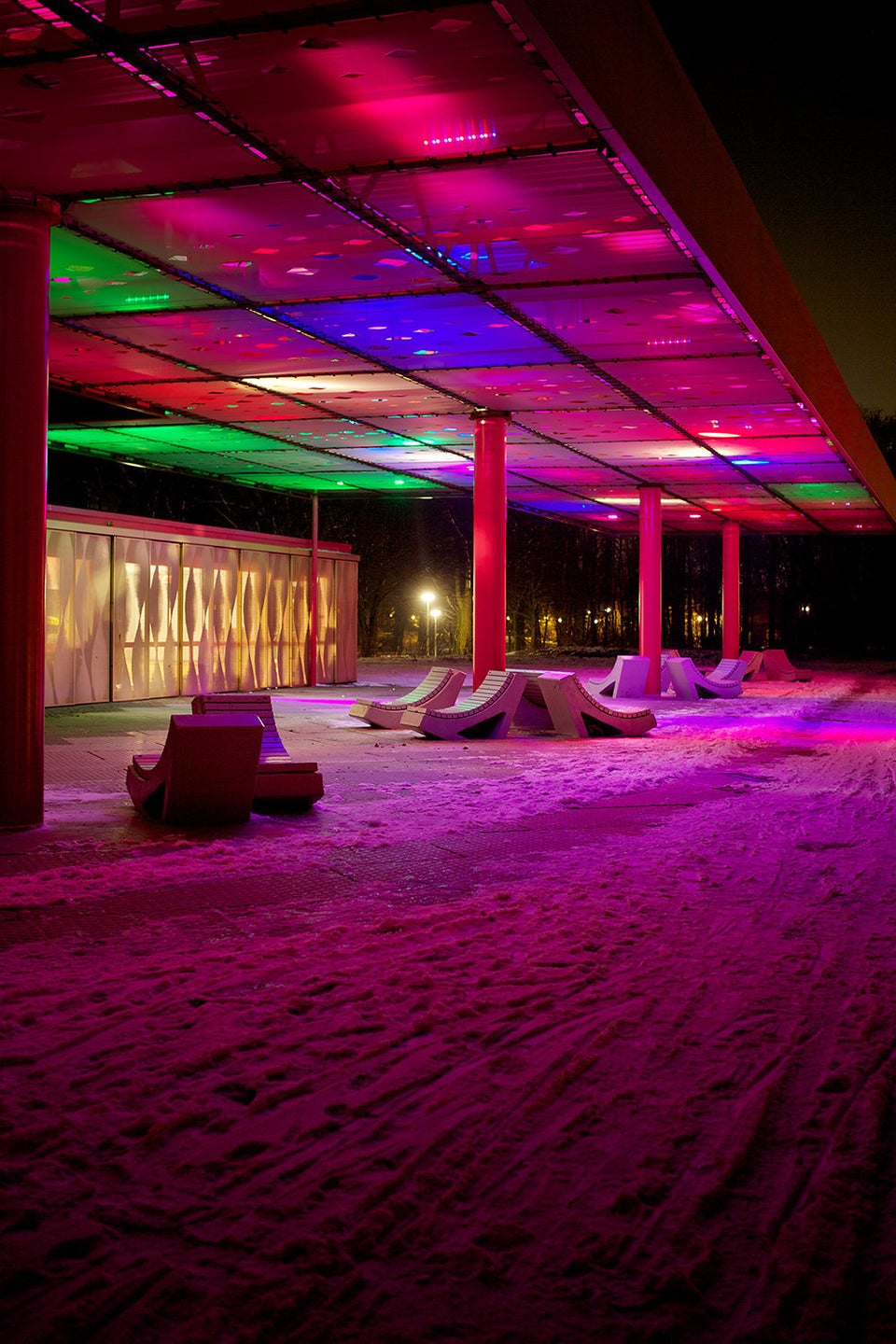 Sophie Valla's LED Cloud
Popular in the Community