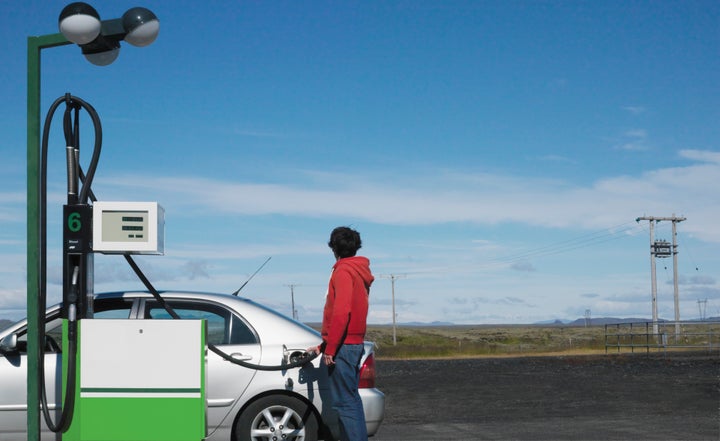 The next step in the on-demand economy is here to disrupt the filling station. 
The app works like Seamless: Simply open it up, order 10 or 15 gallons of gas, and magical fueling fairies (read: contract workers) will deliver the gas directly to your location, in one to three hours, for a slight markup over the going rate at gas stations.
Purple is also introducing overnight delivery, so you can have gas delivered while you sleep and never have to interact with the person carting it. 
The on-demand economy has introduced a cultural shift in the United States, where consumers are happy to pay a premium to have everything from groceries to clean laundry show up at their door. But gas on demand is a step too far. Here's why:
Convenience stores sell about 80 percent of fuel purchased in the United States. Most of these stores aren't giant mega chains, but are independent operations consisting of a single store.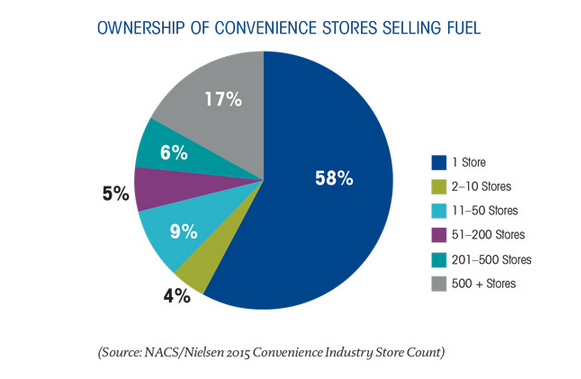 While independent gas stations may not have the hipster-cred of indie coffee shops or bookstores, they serve an important purpose.
Survey the gas station ownership in a city and you'll find a group that often reflects the immigrant population in the area. Running a gas station is grueling work, with long hours and slim profit margins. But it's also a way to own a business with a reasonably low buy-in.
For immigrants, bodegas, restaurants, and gas stations are often the first rung on the entrepreneurship ladder. That's because they're businesses that don't require a team of investors, an advanced education, or technical skills, like coding, to run them. But this ladder is now being upturned by the merger of "the on-demand" and "gig" economies— euphemisms that really mean the person who otherwise might run a gas station business will now be delivering gas to you, while some kid in Silicon Valley makes the profit. 
And let's be real here: It's not hard to get gas. You're not at home, on the couch, ready to Netflix and chill. You're already in the car -- just swing it by a filling station. You probably won't have trouble finding one.
There are about 150,000 fueling outlets in the United States, according to Jeff Lenard, a spokesperson for the National Association of Convenience Stores. (There's no unified count, so an estimate is as good as it gets.) That leaves one gas station for every 2120 people. "That's pretty prevalent," Lenard told The Huffington Post, adding that you likely don't need to drive too far out of your way to reach one. 
Lenard is optimistic that the gas station model will survive gas on demand for one reason: People are thrifty when buying gas. He points to full service gas, which "is virtually gone because of the cost," as proof. 
"If price isn't important to you, then the idea of convenience elevates itself," Lenard said. Companies like Seamless and Instacart have proven that people are willing to shell out a few more bucks to skip going to a restaurant or grocery store, but that pattern doesn't necessarily apply to gas.
"You see people drive five or 10 minutes out of their way for a cheaper price," he said. 
While Lenard has a point, there are plenty of consumers out there who aren't price conscious. The majority of Purple's 15,000 users own luxury cars and live in tony neighborhoods like Beverly Hills and West Hollywood, according to Business Insider.
REAL LIFE. REAL NEWS. REAL VOICES.
Help us tell more of the stories that matter from voices that too often remain unheard.