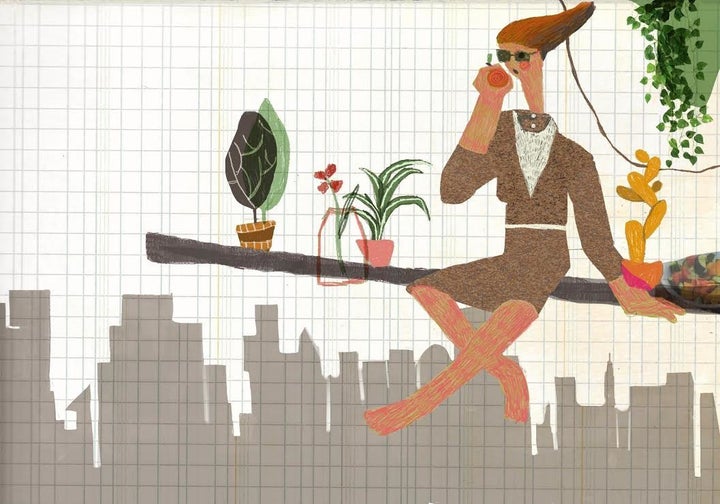 This story is part of a 10-piece series for which HuffPost staffers agreed to experiment with improving their health and decreasing their stress on the job. It's also part of our monthlong "Work Well" initiative focusing on thriving in the workplace.
I usually eat a hasty lunch at my work desk every day. I voluntarily forgo my midday break -- usually the only opportunity I have to walk around outside and see the sun -- to respond to emails with one hand while gripping a burrito with the other.
And so, I am challenging myself to have lunch away from my desk for one week to see what this simple, yet often overlooked, lunch break business is all about.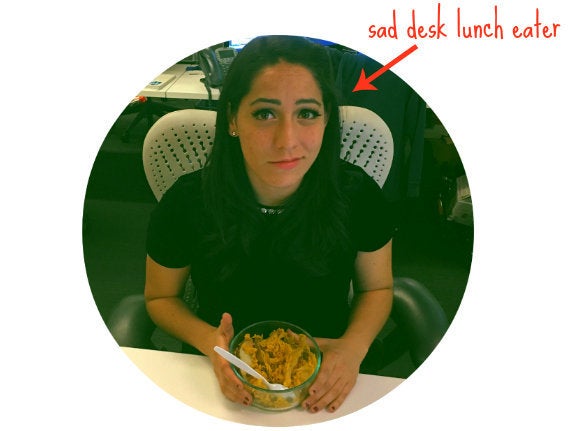 RULES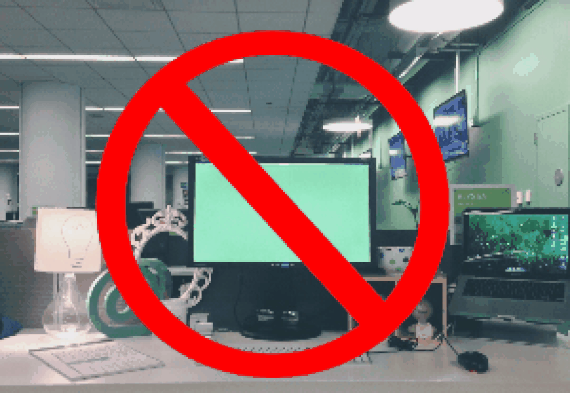 PREDICTIONS
While I understood the benefits of taking a break, I thought it might be emotionally difficult to peel myself away from my desk and break the bad habit of sitting there for such long periods of time. I anticipated feeling guilty for leaving my fellow desk-lunch eaters to recharge outside the office. But I also predicted loving the freedom of changing my surroundings.
DAILY DIARY
Day 1, Monday
Though I planned to take a midday break on the first day of my challenge, 3 p.m. came and went before I noticed I hadn't eaten or even gotten up from my desk! Catching up on weekend work had me entirely preoccupied.
I had just returned from a long holiday weekend, which made it even more difficult to leave the office for a bit during the day. I felt I neither wanted nor deserved a break, but it's not about what I deserve. It isn't some moral quandary. It's a lunch break. And so, off I went.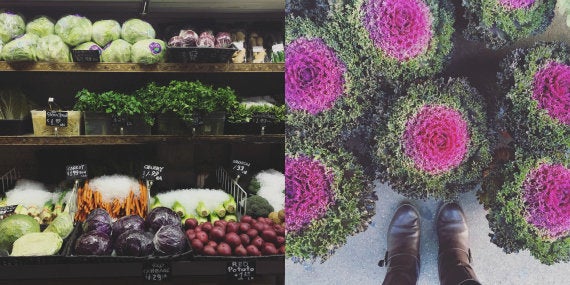 I walked several blocks to Washington Square Park, the nearest green space to The Huffington Post's New York City headquarters. I stopped at a market for grub on the way. I was a bit nervous about how much time I was spending outside, but I tried to shake off this feeling while people-watching.
Overall, eating lunch in a brisk, bustling park was a nice change of pace for me. Perhaps this is why, upon returning to the office, I was a bit distracted for the first hour. But I also felt accomplished.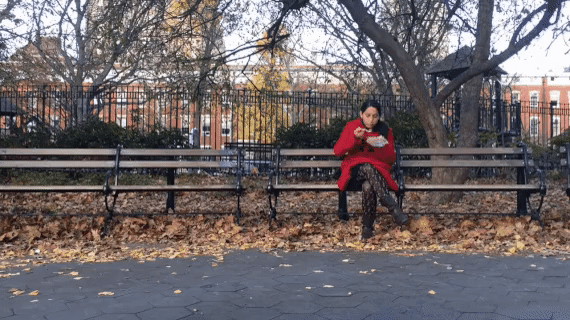 Day 2, Tuesday
Rainy weather and that ever-present urge to keep working made my Tuesday lunch plans far less ambitious than Monday's. I got some pumpkin soup from a convenience store, but instead of remaining outside and taking a stroll, I took advantage of my office's kitchen, for a change of scenery.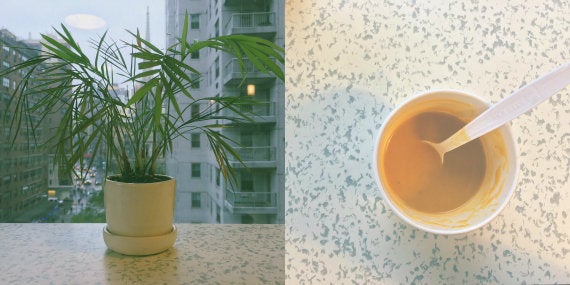 Had it been any other day, I would have been typing away at my laptop while eating. Instead, I brought a notebook and pen to doodle while chatting it up with coworkers and steering clear of work talk. My proximity to my desk made transitioning back into work mode a cinch.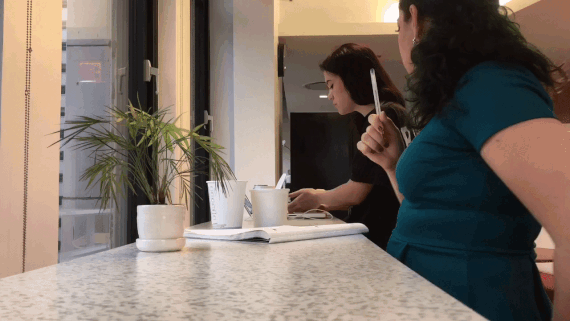 Day 3, Wednesday
This time, I successfully followed all four rules with ease. I walked with coworkers to a new restaurant, avoiding work talk the whole way. As we ordered our food, I requested mine to stay, like a rebel, while they ventured back to the office to eat and work. The pressure I initially felt to join them waned as I realized there hadn't yet been any negative repercussions for utilizing my entire lunch break. If anything, I felt better so far for taking one.
Day 4, Thursday
I took things a step further today: I walked and took a subway to meet up with my mom for lunch. Had it not been for this challenge, I wouldn't have ventured so far from the office. Just the act of getting on a train, something usually designated for pre- and post-work hours, marked a shift in my day, really putting me in the break mindset.
When I got to my destination, I was greeted by a pop-up flea market that my mom and I perused before grabbing food. I felt pretty energized and productive upon returning to the office.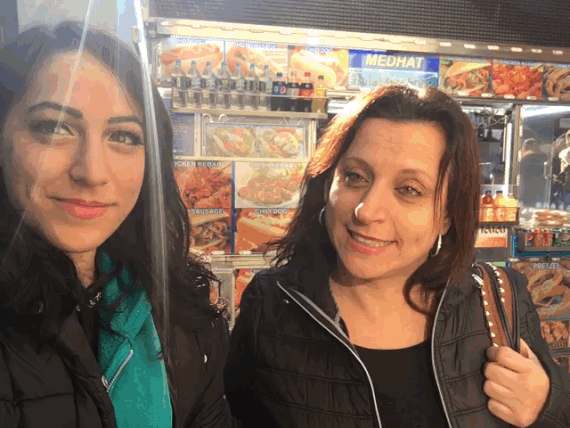 Day 5, Friday
This far into the challenge, I felt like a lunch break pro. I simply brought food from home and ate it away from my laptop. I then ventured outside for maximum time to walk around and soak up some vitamin D. I no longer felt like I couldn't or shouldn't be doing this!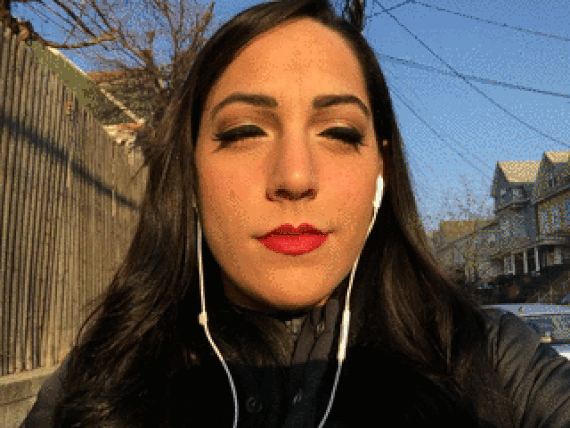 KEY TAKEAWAYS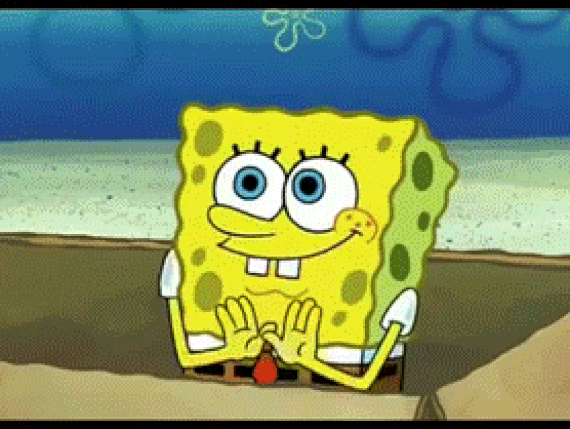 The world will not end because you ate a salad outside.
My greatest deterrent from taking a break was that my coworkers didn't seem to have their midday meal away from the office. Desk lunch seemed like an unspoken rule I should feel guilty for breaking. That pressure was very real for me, but also very unnecessary.
Ultimately, no one cared or even noticed that I took my lunch break. My work did not suffer from my brief absence. If anything, I felt recharged and more productive when I returned.
Your world will improve because you ate a salad outside.
I actually enjoyed myself. I visited a park, got some exercise, tried a new restaurant, window-shopped and spent time with family and coworkers -- all within the time allotted for my daily lunch. Taking a break didn't only make me a better worker. It made me feel more personally satisfied.
WHAT'S NEXT?
I want to continue taking my breaks. I now associate sad desk lunches with a lack of proper time management. The next time I feel like I'm too busy to take a lunch break -- or worse, that I don't deserve one -- I'll remind myself that my work and wellbeing will benefit if I just step away for a little while.
Related