From now on, whenever a fan stops him and asks for a selfie, he'll ask them for one as well. Then he'll post his pic of the fan and himself on his Instagram page "because they mean as much to me as I mean to them," he wrote in the post:
Since the 13-year-old actor announced his precious policy on Aug. 23, he's run into a fair share of fans:
Dustin's character is one of the most beloved on the show, and Gaten himself has been covered quite a bit since "Stranger Things" premiered July 15 on Netflix. Some lovable Dustin details include the fact that he's a karaoke master, as evidenced by a "Les Miserables" performance that went viral.
"It's a very rare condition and not many people have it around the world,"Gaten told the outlet. "When they wrote it into the show, I [started] getting a lot of messages and emails online from people who have the condition, saying that it really helps them come out of their shells a little bit."
Just like Dustin, Gaten sure knows how to tug at our heartstrings.
Before You Go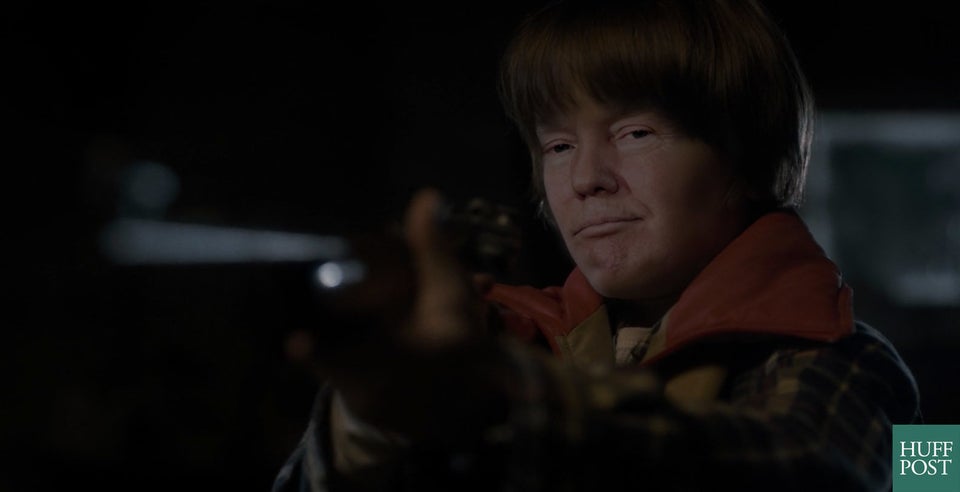 'Stranger Things' Cast With Politicians Would Be Even Scarier
Popular in the Community