This is why most Floridians don't walk their dogs near a lake: you just never know when an alligator is lurking nearby, ready to lunge at something smaller.
But alligators will also attack each other, usually over territory. One such instance of gator-on-gator violence was captured in stunning photos by Tampa amateur photographer Neil A. Furlong, who witnessed a bull gator -- a large, dominant male -- utterly destroy a smaller alligator estimated to be about eight feet long.
"Monster Gator!!!" Furlong posted on Facebook, explaining that after the bull gator chomped the smaller one in two, it then slammed the bottom half of the carcass against the water to rip out a piece of meat. The resulting photos look something like the world's goriest wrestling match: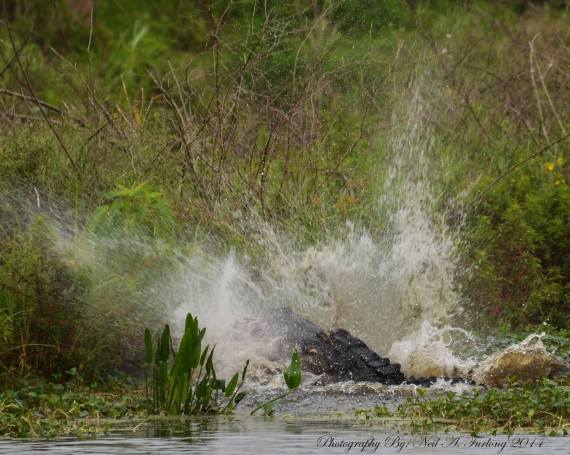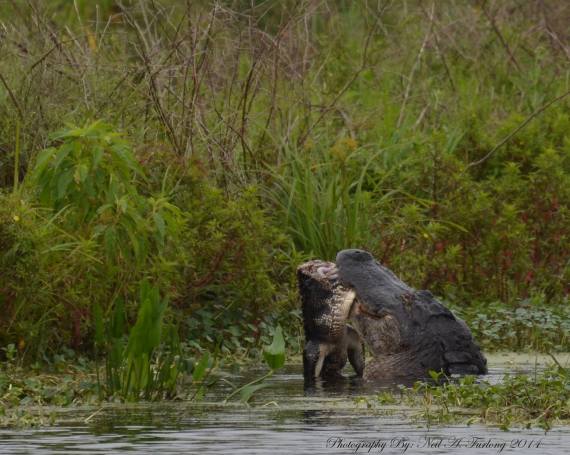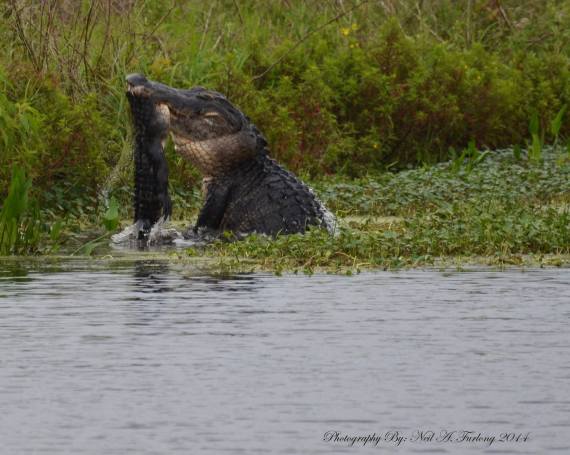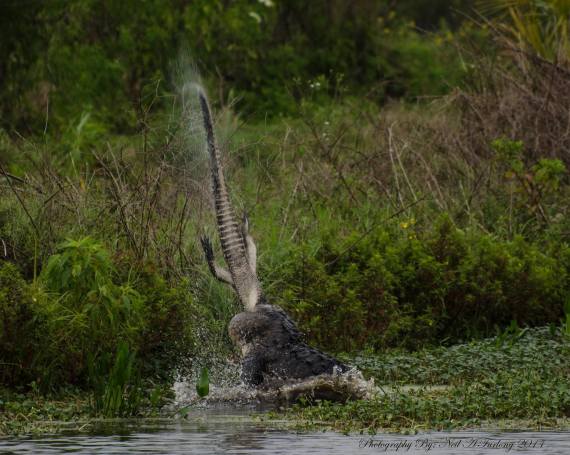 "My heart was pumping when I got through taking these photos," he said.
Furlong had been photographing birds at the Circle B Bar Reserve, a former cattle ranch turned wildlife-filled nature preserve, when he heard a splash and turned his camera to the water.
"The sun wasn't the best, and I had almost given up for the day," he explained. "I knew that the gator had gotten something. So I just focused on the head of the alligator and just kind of sat there and waited. I still didn't know what I had captured... I looked on the LCD screen, and all I can tell you is when I actually saw it, it was one of those moments -- although being a [relatively new] photographer, I knew I had captured something you don't see very often."
He later showed the images to his nephew, an alligator gator hunter, who estimated that the bull was between 12 and 14 feet and the smaller gator around eight, as only the smaller gator's bottom half is seen in the photos.
REAL LIFE. REAL NEWS. REAL VOICES.
Help us tell more of the stories that matter from voices that too often remain unheard.
BEFORE YOU GO
PHOTO GALLERY
Amazing Photos Of Alligators In The Everglades