Never one to disappoint, Jean Paul Gaultier put on quite the Haute Couture in Paris on Wednesday, mixing punk rock with the cabaret on the catwalk. The Telegraph reports that the show began without any music at all:
The only sounds to be heard in his cavernous showroom-turned-theatre (once the French communist party HQ), was the clip-clop of high heels on the PVC catwalk, and the calm, studied voice of the "announcer" who introduced each design by number, together with a detailed description of the silhouette and materials, in French, and then in English.
But for the finale, Crazy Horse performer Psykko Tico kicked up her heels to Offenbach. And of course male model Andrej Pejic walked in a wedding dress, then Gaultier strutted down the runway wearing a mohawk.
Check out what looks like a good time.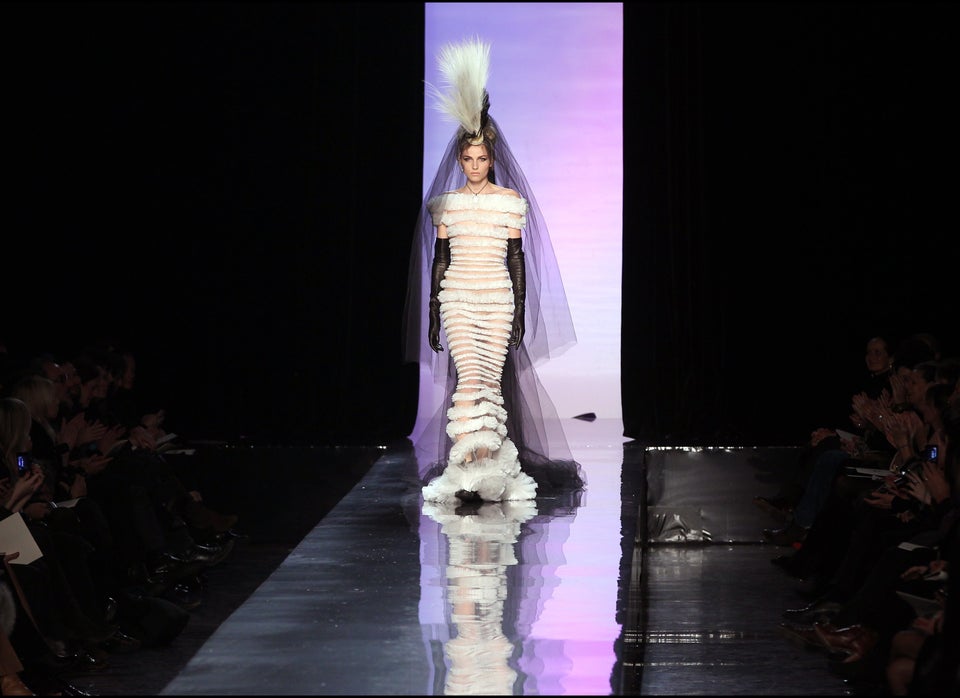 Related