Gavin Grimm has a message for the government officials who maneuvered to roll back federal protections for transgender students: He and other transgender students just want the ability to enjoy school.
"Transgender students pose no threat to the safety or privacy of non-transgender students. We all just want to be able to do well and succeed in school while still being able to be ourselves," Grimm said by phone Wednesday.
Grimm is the transgender teen whose fight to use the school bathroom that corresponds with his gender identity will soon be heard by the Supreme Court. Grimm's case has been in the spotlight for years, but it has become even more relevant in recent weeks.
At the Grammy Awards this month, actress Laverne Cox gave Grimm a shoutout onstage. On Wednesday, the Trump administration reversed the Obama-era guidance that promoted protections for transgender students. It had instructed schools to allow students to use the restrooms that match their gender identity, but the Trump administration said that decision should be left to states and localities.
Grimm's case ― for which oral arguments will begin in March ― could definitively resolve these questions. But while Grimm anticipates the case's outcome, President Donald Trump's actions do not make life easier for the teen, who is a high school senior.
"As a transgender student and thinking about transgender students everywhere, hearing that your presidential administration has gone out of its way just to further discriminate against you ... it's very upsetting and disappointing news," Grimm said.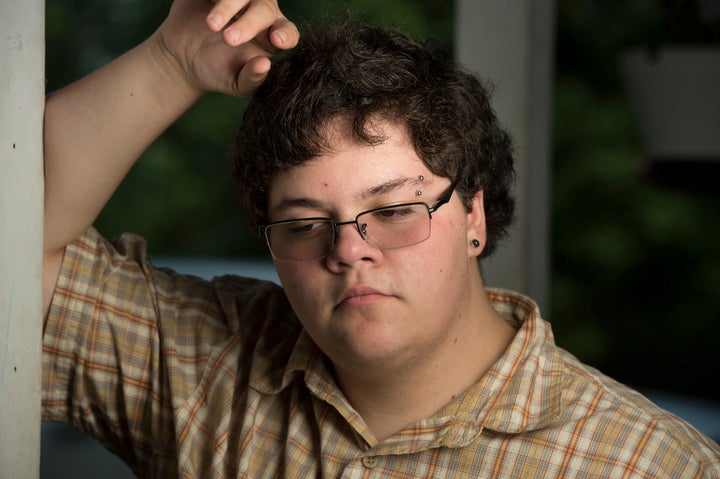 The guidance issued by the Obama administration in May 2016 argued that prejudice against transgender students violated Title IX, the statute that prohibits sex discrimination in education. However, after a number of states sued, a judge preliminarily blocked implementation of the guidance. The Trump administration cited this legal confusion as a reason for withdrawing the guidance.
Secretary of Education Betsy DeVos said in a statement that the department remains committed to protecting LGBTQ students but said the issue was "best solved at the state and local level."
"We have a responsibility to protect every student in America and ensure that they have the freedom to learn and thrive in a safe and trusted environment. This is not merely a federal mandate, but a moral obligation no individual, school, district or state can abdicate," said the statement.
Still, the action is considered a major blow for transgender students and activists.
"This is about justice, it's about what's right, and it's about our children. If this Administration truly wants America to be great, it can start by making it a place in which our children needn't fight every day just to be themselves," said a statement this week from Mara Keisling, executive director of the National Center for Transgender Equality.
Grimm, however, is an eternal optimist. He hopes that Trump's actions will serve as a rallying call for transgender people and their allies to pull together and "make sure positivity and love and progress is still predominant in the community. I hope that this is only a small bump in the road that is otherwise trending forward."
It is unclear how many students identify as transgender. Those who do regularly experiencing discrimination, according to a 2015 survey from GLSEN. More than half of transgender students who participated in the survey reported being forced to use the restroom that matched their legal sex, as opposed to their gender identity. Transgender people face staggeringly high suicide rates.
In a news conference Wednesday, White House Press Secretary Sean Spicer said Trump thinks "this is not something that the federal government should be involved in, that this is a states' rights issue." Spicer also denied that there had been infighting within Trump's Cabinet on the issue. The New York Times previously reported that DeVos resisted the reversal but that she was railroaded by Attorney General Jeff Sessions.
In the days after Trump's election, there were reports of increased harassment against LGBT people. Still, if there has been increased hostility toward trans people in his community, Grimm says he hasn't noticed it. Cars in his Virginia community are peppered with pro-Trump bumper stickers, but he hasn't been paying too much attention to whether there has been a change in attitude.
Instead, Grimm is grappling with the heightened attention his situation is receiving.
"I've never really been someone who likes a whole lot of attention on himself, so I've had to really get used to that and learn how to manage it and take care of myself," Grimm said. "I didn't even expect to be someone who was well known in school."
Before You Go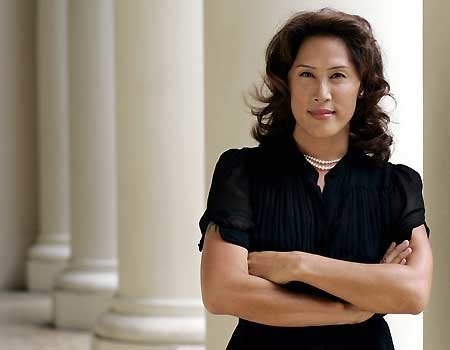 48 Transgender Pioneers
Popular in the Community