A Fox News guest declared that the gender pay gap exists because women are "less ambitious" than men and that most would be happier staying at home with children.
Writer Gavin McInnes, a co-founder of Vice Media who left the company in 2007, made the inflammatory comments Thursday evening while on "Hannity" along with attorney and Fox News analyst Tamara Holder.
"Women do earn less in American because they choose to," he said. "They would rather go to their daughter's piano recital than stay all night at work, working on a proposal, so they end up earning less. They're less ambitious."
"What?" replied an incredulous Holder.
"This is sort of God's way -- this is nature's way -- of saying women should be at home with the kids," he said. "They're happier there."
Holder called the comments deplorable, but that didn't stop McInnes from pressing on.
"If you were a real feminist you would support housewives and see them as the heroes and women who work wasting their time," he told her.
"Why am I sitting here?" Holder asked at one point.
"You're making a mistake," he responded. "You would be much happier at home with a husband and children."
Even host Sean Hannity did a face palm at that comment. "Oh boy," he said, laughing.
"Sean, this isn't funny," Holder said.
And in 2013, he said on HuffPost Live that feminism has made women less happy, and being in the work place has made them miserable.
Related
Before You Go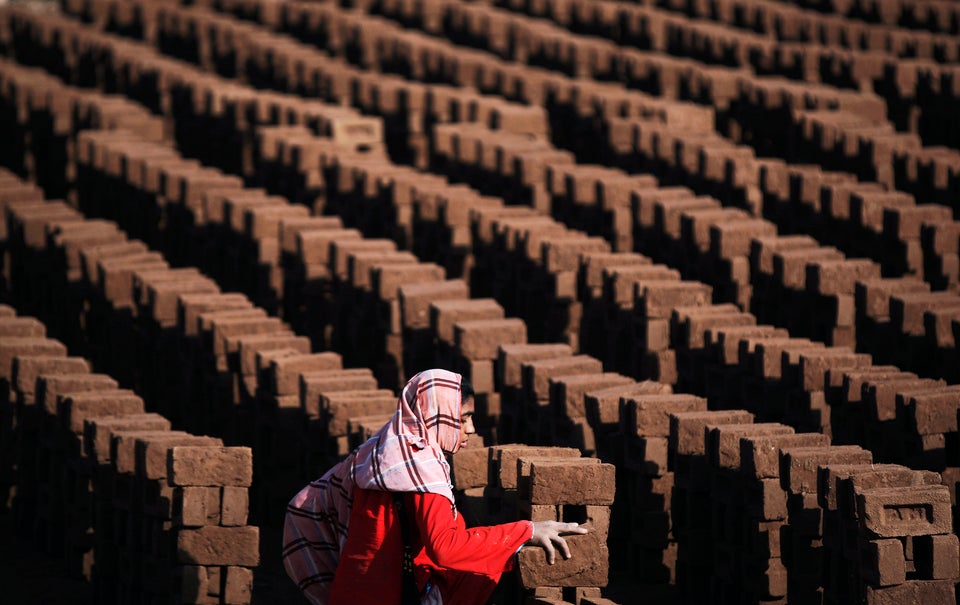 39 Stunning Images Celebrating Women's Work Around The World
Popular in the Community