California Gov. Gavin Newsom (D) announced on Tuesday that he is appointing California Secretary of State Alex Padilla, a fellow Democrat, to serve out the remainder of Vice President-elect Kamala Harris' term in the U.S. Senate.
Padilla, the son of Mexican immigrants, is due to become the first Latino to represent the Golden State in the Senate.
"Through his tenacity, integrity, smarts and grit, California is gaining a tested fighter in their corner who will be a fierce ally in D.C., lifting up our state's values and making sure we secure the critical resources to emerge stronger from this pandemic," Newsom said in a statement. "He will be a Senator for all Californians."
Padilla stands to serve in the Senate until 2022, when he will have the chance to run for election as an incumbent.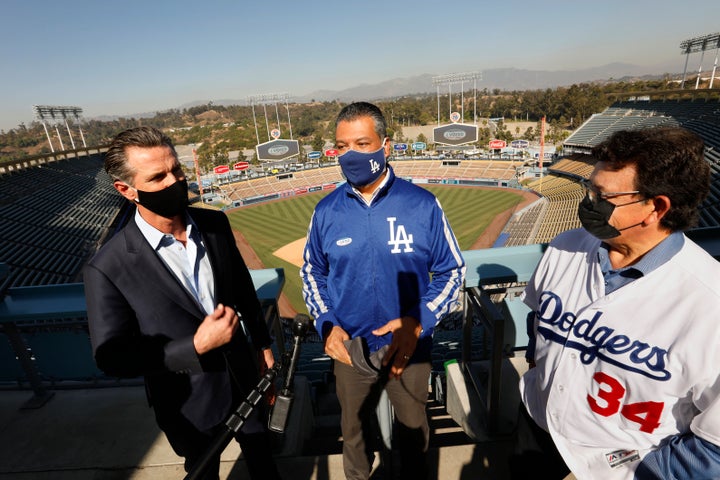 Padilla, 47, rose from a working-class household in Los Angeles' San Fernando Valley to gain a college degree in mechanical engineering from Massachusetts Institute of Technology. He has said that he shelved plans for an engineering career, however, after a 1994 ballot initiative denying undocumented immigrants access to some public services inspired him to get involved in politics.
He was first elected to the Los Angeles City Council in 1999, and became the city's youngest, and first Latino, City Council president in 2001. He went on to serve in the state Senate from 2006 to 2014, when he was elected secretary of state.
As secretary of state, Padilla pushed for passage of a 2015 law that automatically registers people to vote when they obtain a driver's license. In his announcement, Newsom praised Padilla for presiding over the registration of 22 million voters and successfully managing a massive election during the pandemic.
Padilla promised in an email message to supporters that he would continue fighting for voting rights, immigrant rights and opportunities of the kind that enabled him to advance in life.
"There's so much to do, there's so much to achieve ― but I know we can do it together, with our families and our communities by our side," he said. "That's how I've made progress since I was a kid, and I know that's how we'll make progress as a state and as a nation."
Observers of California politics widely anticipated Padilla's selection. Padilla, who endorsed Newsom's failed 2010 gubernatorial run, has a long-standing, close relationship with the governor. And Padilla enjoyed the earliest and most organized outside backing in the form of "Pick Padilla," an initiative launched by the Latino Victory Fund in August. While Latinos now make up a plurality of California's population ― nearly 40% of residents ― they have not yet represented the state at the level of a Senate seat or governorship, these activists pointed out.
Padilla also hails from Southern California, which is the state's most populous region and has been underrepresented at the heights of state politics in recent years. Newsom, both current U.S. senators and House Speaker Nancy Pelosi all hail from the San Francisco Bay Area.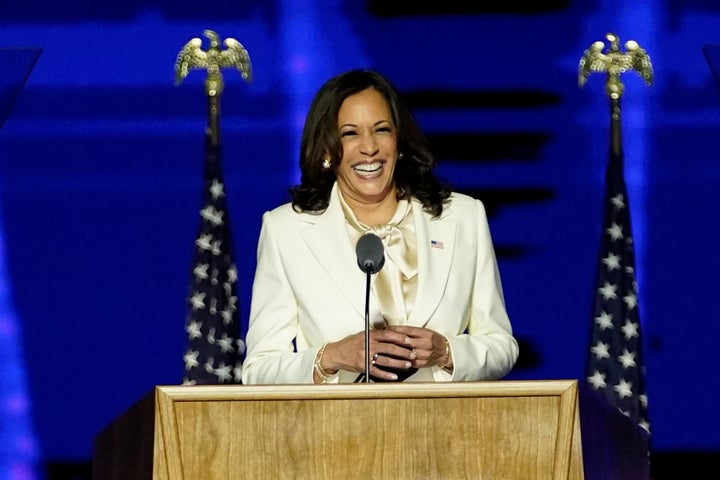 But Padilla's selection comes as a disappointment to other groups in the state. Black women's groups and some progressive organizations had called on Newsom to replace Harris, who is the only Black woman in the Senate, with another Black woman, such as Rep. Barbara Lee or Rep. Karen Bass. LGBTQ groups had hoped Newsom would make history with a selection from the LGBTQ community. And some of the activist left had come out in favor of Rep. Ro Khanna and former state Senate President Kevin de Léon.
Although Padilla's boosters deliberately avoided characterizing his ideology and policy views, his record shows that at a bare minimum, he is not from the most left-wing corner of the party.
One of Padilla's triumphs in the state Senate was authoring a 2014 bill barring stores from distributing single-use plastic bags.
By contrast, he abstained from a 2012 vote on a bill to implement single-payer health care in the state. And Padilla, who worked for Sen. Dianne Feinstein as a young college graduate, played an important role in her 2018 reelection race against de León. He not only endorsed Feinstein, but also spoke on her behalf at an event at which she sought the California Democratic Party's endorsement.
Feinstein, who lost the endorsement fight but won reelection, endorsed Padilla as Harris' replacement in early December.
Popular in the Community