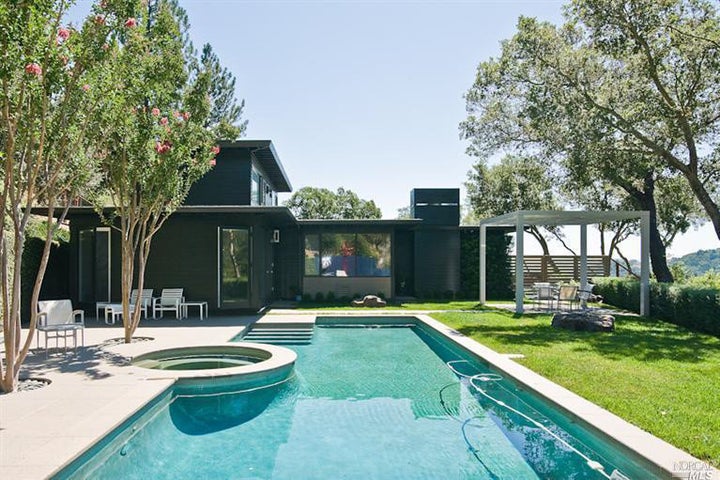 On Monday, SFGate reported that Lieutenant Governor Gavin Newsom and wife Jennifer Siebel Newsom purchased a home in Kentfield (a woodsy Marin suburb for those ignorant of bridge-and-tunnel townships.) And according to some stellar investigative work by Patch, the kingdom of choice appears to be a midcentury manor that reportedly sold for $2.145 million.
The Newsoms have been living with Siebel's parents (!) since the summer as Gavin made his transition from San Francisco Mayor to Lieutenant Governor of California, and it seems the family is finally planting roots in Marin. And with the details at this pad, we can't really blame them.
The 1,800-square-foot modern home rests on 1.38 acres of very private land with unobstructed views of Mt. Tam and the Bay. The backyard boasts a sleek pool and spa lined by a lush lawn and olive trees. The three-bedroom interior is marked by wood floors, clean lines and floor-to-ceiling windows. Basically it's a North Bay paradise without being completely ostentatious.
The Gav took some heat in July when he moved his family to the suburbs shortly after leaving SF office, prompting suggestions that the Newsoms might not consider our city a family town. But considering the new house is a stone's throw from Gavin's Larkspur hometown and is even closer to Jennifer's childhood home, we'll forget about SFGate's report that the couple turned down a spot in the Presidio to accept the Kentfield home. (That's right. Bruce Wayne almost graced the City again. Sigh.)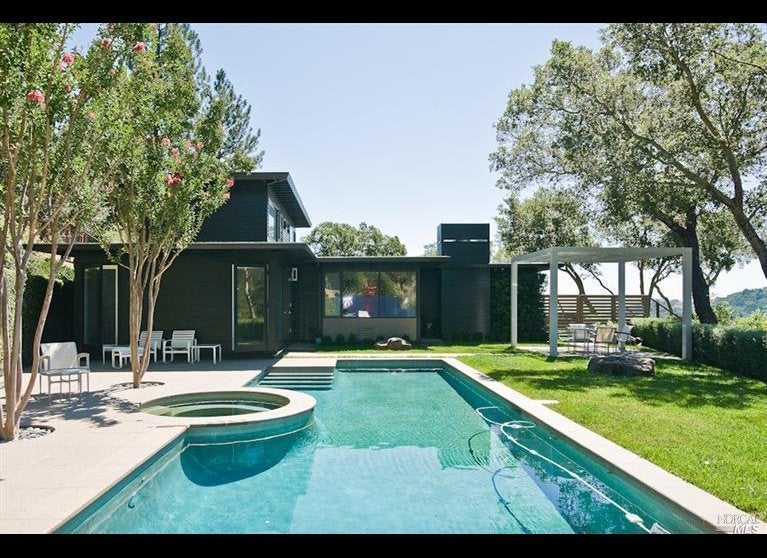 Popular in the Community