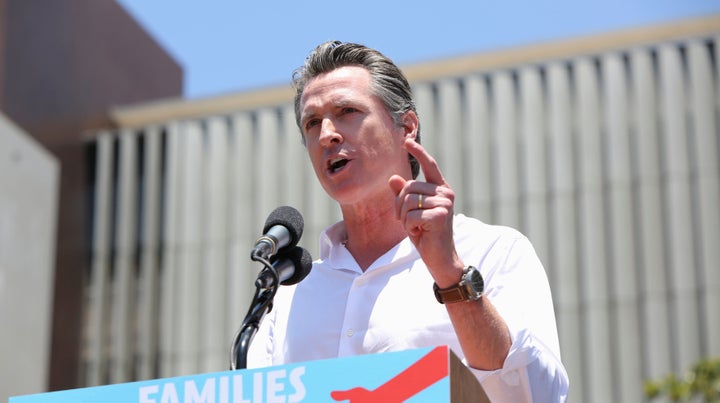 Governor-elect Gavin Newsom on Friday issued emergency proclamations and requested federal assistance for massive new wildfires in the state ― the Camp fire in Butte County and the Hill and Woolsey fires in Los Angeles and Ventura.
The fact that it's nearly winter and two massive fires are currently burning through parts of Northern and Southern California should surprise no one at this point. In the last year, California has witnessed some of the most destructive and record-breaking fires in the state's history. To fire experts, public officials and the victims of these disasters the reality is clear: Devastating, year-round wildfires are the new normal, and things may get worse before they get better.
The issue of California's wildfire crisis popped up repeatedly during the state's governor's race. Now with Newsom set to take the helm, there's an opportunity for the state to reassess its approach to wide-ranging environmental issues, including how it prepares for and recovers from wildfires. Both on the campaign trail and as lieutenant governor, Newsom discussed his views on how best to address the state's wildfire crisis.
Here are some of the things he's said he would do.
Improve Vegetation Management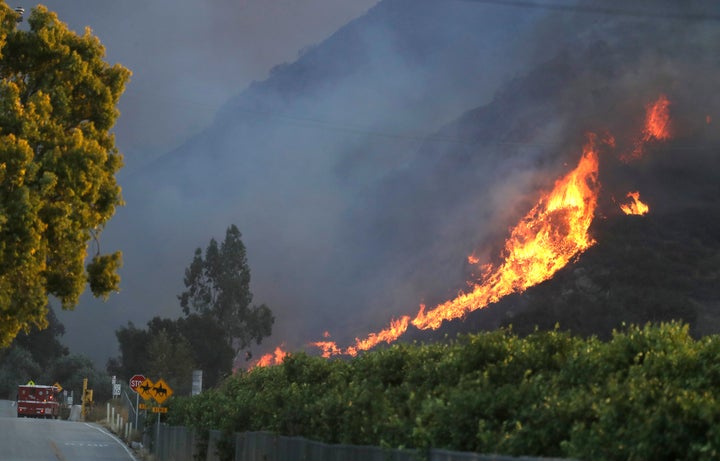 Newsom knows firsthand the importance of clearing dead brush from fire-prone land. Dried vegetation poses a major wildfire threat and has gotten particularly bad and widespread in California due to years of drought.
In October, Newsom told The San Diego Union Tribune his family had recently spent $35,000 to clear a patch of dead trees from his father's property in Dutch Flat ― a small town in Placer County, where a fire burned through over 1,000 acres in September. "The dead trees up there are legendary," Newsom said. "It was jaw-dropping the cost just to one property owner" to remove dried vegetation that could pose a fire threat.
Newsom says state as a whole needs to get more aggressive on clearing dead trees and brush so that property owners don't bear the burden alone.
Reconstitute The Emergency Council
Brown established the California Emergency Council in 2005 under the Emergency Services Act with the aim that it would act as an official advisory body to the governor in times of emergency. As lieutenant governor, Newsom served as the council's second-in-command.
The council may have once served a purpose but has been largely defunct in recent years. Its last scheduled meeting was on June 30, 2010, according to the council's website. During his campaign, Newsom has promised to revive the council to address future wildfires and other disasters.
Employ New Technologies To Predict And Respond To Disasters
Newsom hopes technology can help improve the response in the future. The state's wildfire crisis presents "opportunities to dust off new technologies" like artificial intelligence, drones and infrared tools, Newsom told NPR in October last year.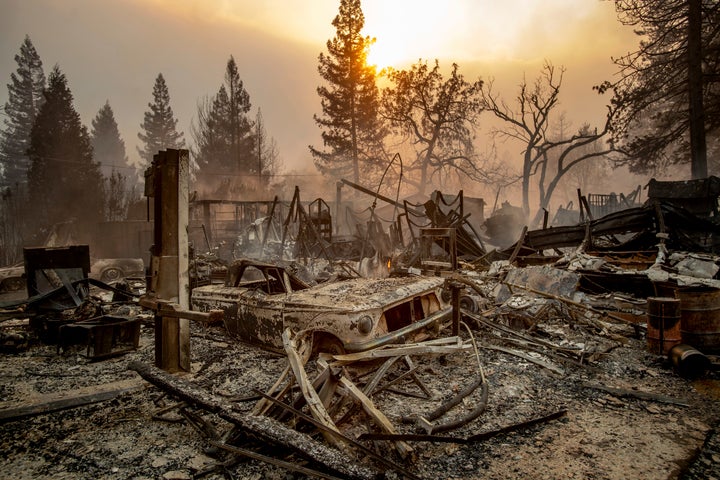 The governor-elect has said he plans to install a network of early-warning infrared cameras that could spot wildfires and alert public safety officials about new blazes. He also said he also wants to use artificial intelligence and improved weather monitoring technology to predict and contain wildfires.
Such technologies can "get out there and get ahead of some of these fires in ways that, frankly, only technology can provide," Newsom said. 
Improve Fire-Conscious Urban Planning 
The state's worsening wildfire crisis hasn't deterred contractors from developing land in fire-prone areas, exponentially increasing the risk to residents and property.
"It's the 'expanding bull's eye' effect," Villanova University geographer Stephen M. Strader told The Mercury News in August. "Cities are moving into regions where there were no people before. People and wildfires are coming together more often."
It's an issue Newsom has said he wants to address. "As we look to increase the state's housing supply, we must also convene stakeholders to design the future of urban planning," he told The Los Angeles Times in September.
Fight Climate Change
"The science is clear — increased fire threat due to climate change is becoming a fact of life in our state.
"The science is clear — increased fire threat due to climate change is becoming a fact of life in our state," Newsom said in September. "Drier, longer summers combined with unpredictable wet winters have created dangerous fire conditions."
Calling all HuffPost superfans!
Sign up for membership to become a founding member and help shape HuffPost's next chapter