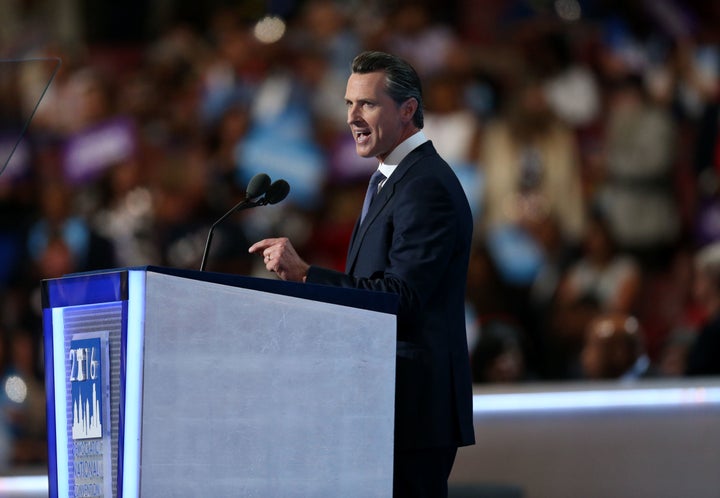 PHILADELPHIA ― Gavin Newsom is a little tired of being the only state official in California to fully endorse legalizing recreational marijuana.
Speaking with The Huffington Post at the Democratic National Convention on Thursday, the lieutenant governor said it's time for others to take a stand on the issue, which will appear on California's ballot this fall.
"What we're doing to criminalize the drug is not working," he said. "And the drug is ubiquitous. Every young person would say it's easier to get marijuana than it is alcohol."
He pointed out that while many lawmakers have condemned the so-called War on Drugs as an "abject failure," far fewer have given full-throated endorsements for legalizing the substance. California Gov. Jerry Brown (D) has said he's not totally sold on the idea. California Attorney General Kamala Harris (D), who is running for Senate, has declined to take a stance on the state ballot measure, but says she believes legalization is inevitable. Outgoing Sen. Barbara Boxer (D) has said she may support legalization but hasn't yet, and Sen. Dianne Feinstein (D) is opposed.
"How do you justify the current conditions?" Newsom asked. "For me, you can't be neutral here. This is a social justice issue. It's an economic justice issue. It's a racial justice issue. People need to step up, either come out vehemently against it with a better alternative, explain away the status quo because you're complicit in it ― society becomes how we behave ― or come on board."
"For me, you can't be neutral here. This is a social justice issue. It's an economic justice issue. It's a racial justice issue."
The benefits to legalization, Newsom argued, are manifold: reducing the influence of drug cartels, creating stronger regulations to prevent underage kids from easily buying weed, mitigating the harmful effects of prohibition on communities of color.
"The war on drugs cannot persist without the war on marijuana," he said.
He added that "you don't have to be pro-marijuana to be anti-prohibition," noting that his wife, filmmaker Jennifer Siebel Newsom, opposes legalization.
"I do think there are absolute legitimate concerns about the use and abuse of marijuana and cannabis for young folks, despite some of the medical benefits, and as a parent I'm not here celebrating [drug abuse] or promoting it," he said.
Twenty-five states have legalized medical marijuana — including California — but only four of those states and Washington D.C. also allow recreational pot. California's legalization measure, which qualified for the ballot in June, would allow people 21 years of age and older to possess, use and transport up to an ounce of pot for recreational use, and grow as many as six cannabis plants for personal use. A poll by the Public Policy Institute of California found 60 percent of voters are in favor of the measure.
Earlier this week, Democrats approved a party platform that, for the first time, includes a pathway to legalizing recreational marijuana. While the platform has little, if any, bearing on actual policy, it's a symbolic victory for legalization advocates.
Newsom, who is running for California governor in 2018, said he hopes the platform plank will give other policymakers a nudge.
"I want it to influence one other statewide official to have my back here," he said. "[I'm] still waiting. I say that lovingly."
Before You Go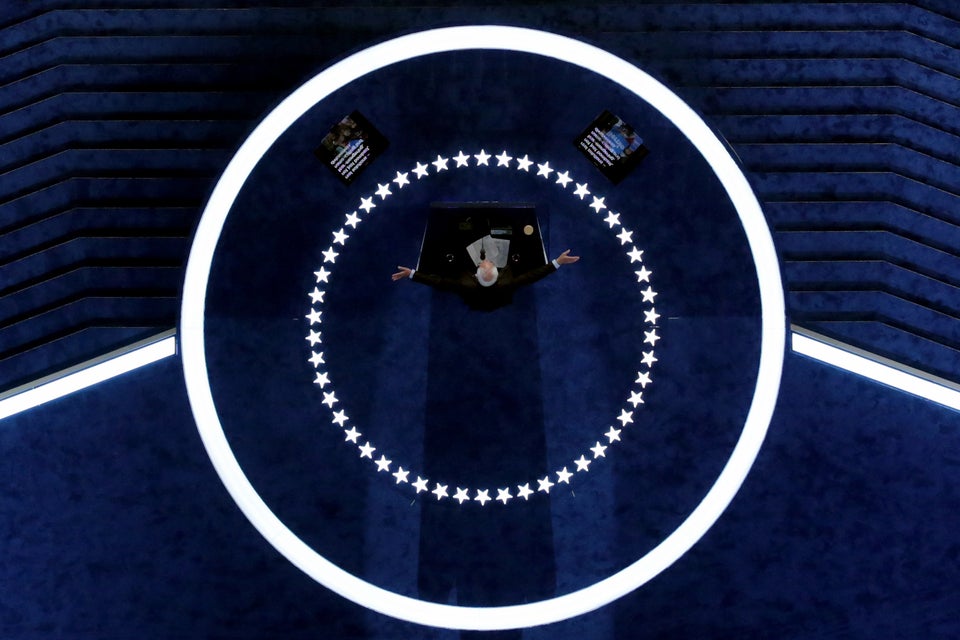 Best Photos From The Democratic National Convention
Popular in the Community