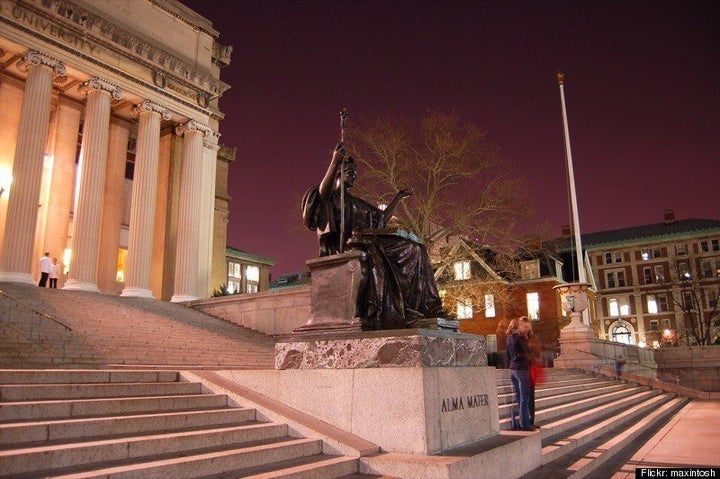 A satirical story in a Columbia University newspaper fooled readers and media outlets on Monday, leading some -- most notably, Gawker -- to take it at its word.
Columbia University's School of Public and International Affair's usually-serious student publication, the Morningside Post, ran a story in which a student in professor Paul Thurman's quantitative analysis class was mugged on her way to class -- and then engaged in a heroic effort to turn her homework in on time:
Jane Watkins, a first year International Security Policy concentrator from Schenectady, New York was walking along 114th St. between Broadway and Amsterdam when she was approached by two men wearing ski masks and dressed entirely in black. According to Ms. Watkins' report, one of the men grabbed her schoolbag while the other pushed her onto the ground, causing her to sprain her left ankle.

"They started to run away with my bag but I screamed and begged them to let me have my Statistics homework," Ms. Watkins reported. "I told them they could have my wallet, my iPhone, anything -- just not the homework."

In a moment of charity, one of the muggers apparently reached into Ms. Watkins' purse and retrieved her homework assignment, laying it neatly on the sidewalk next to where the incident occurred.

An editorial note was added to the Post article following the confusion. It says: "Due to questions from concerned readers, we would like to point out that this is a fictitious story. We thought we'd have a little bit of fun with this one. Imagine if The New York Times had a SIPA beat..."
What do you think of this Morningside hoax -- would you have fallen for it? Or is it just plain old bad journalism? Let us know in the comments section.

Related
Popular in the Community