A former Gawker editor flippantly explained on the third day of testimony in Hulk Hogan's lawsuit that he had a low bar for publishing graphic images and would even be willing to publish celebrity sex tapes of children.
Gawker Media was sued by the former pro wrestler, whose real name is Terry Bollea, for allegedly invading his privacy when in 2012 it published video footage of him having sex with the wife of a former friend. Bollea is seeking $100 million for the unwanted exposure. Gawker has said the explicit content, recorded without Bollea's knowledge and provided by an anonymous source, was "newsworthy."
On Wednesday, jurors heard more about what constituted newsworthy material at Gawker under former Editor-in-Chief A.J. Daulerio.
At first, Daulerio said he would refrain from publishing graphic material of people "if they were a child," according to The Guardian. When pressed by Bollea's attorney for an age limit, Daulerio said, "Four."
"No 4-year-old sex tapes. OK," the lawyer said, according to The New York Daily News. The back-and-forth came from a pre-recorded deposition shown in the St. Petersburg, Florida, courtroom.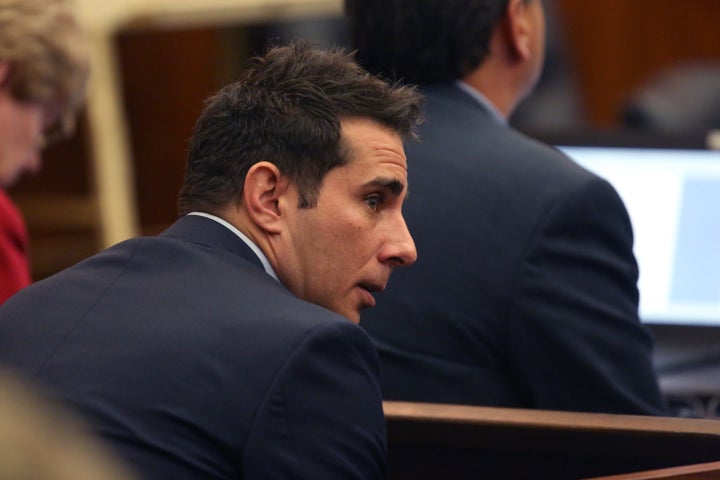 To be fair, Daulerio's comments about hypothetical sex tapes of young children sounded insincere. According to the New York Post, a spokesman for Gawker later noted, "He'd just said in the prior answer that he wouldn't post a tape of a child, and when the question was repeated, he obviously made the point in a flip way because his answer was already clear."
Still, the whole exchange underlined how Gawker built its reputation -- with a take-no-prisoners approach to news. For years, the company fed readers hungry for salacious details about the lives of celebrities and other public figures.
During Daulerio's tenure, however, the guidelines were different. His testimony showed that. 
In one deposition from 2013, he was asked why he published the X-rated video. 
"Because I found it very amusing," Daulerio said, according to CNN.
Gawker founder Nick Denton, in another deposition shown in court, said that he believed in "total freedom and information transparency" and that he was "proud of our piece."
Denton and Daulerio are co-defendants with Gawker Media in the lawsuit. 
Their testimony came a day after Bollea took the stand and tried to differentiate between his swaggering public persona, which has exaggerated his sexual exploits, and his private life. which he said he should be able to shield from view. 
Gawker has argued that the sex tape was fair game because Bollea discussed aspects of his personal life on reality television and in interviews. But in October, Gawker Media President Heather Dietrick told staff that she expected to lose the lawsuit. 
The story has been updated with comment from a Gawker spokesman.
Calling all HuffPost superfans!
Sign up for membership to become a founding member and help shape HuffPost's next chapter
BEFORE YOU GO