Gawker provoked a wide range of reactions after it posted a haunting, graphic image of Trayvon Martin's dead body on Friday.
The site used a huge picture of a screengrab from MSNBC, which fleetingly—and seemingly accidentally—showed Martin's corpse as image was being discussed during the George Zimmerman trial.
The photo, which is graphic, can be found here.
Writer Adam Weinstein, who said a friend sent him the image, wrote about why he and the site had chosen to publish it. He said that he was "sorry" to Martin's parents for being "compelled to share" it, but that his "motive" was "good old-fashioned rage that this kid is dead because my home state empowered a dullard aficionado of Van Damme and Seagal movie cliches to choose his own adventure."
Fair points about what happened and tragic and how infuriating it all is. But "get angry"? Not sure if you missed it, but we already were (and weren't running around making ourselves feel better by doing things that required apologies in advance to Trayvon's parents).

And about the whole "this is what happens" bit: Have you been around for the past year? Spent any time on Twitter during the trial? It may come as a surprise, but people get that already. And just about anyone paying attention has shared your "good old-fashioned rage that this kid is dead" for a while now. None of it -- none of it at all -- required a visual.
Talking Points Memo's Josh Marshall took another view. He said that his site didn't run the photo, in accordance with TPM's editorial standard. He did share his personal reaction, saying that he felt "shocked" by the photo. He wrote:
I felt guilty journalistically that it hasn't been seen. Not guilty as us, TPM, but guilty in terms of journalism in general. We're not going to run it because we've always had a pretty conservative editorial standard about running images that show gratuitous violence or death, dead bodies, etc.

[...]

Seeing it, for all the tabloid coverage and endless CNN cable news coverage of the case, a big part of me feels like the real story here has been glossed over. Whatever the ins and outs of the legalities here, the odds of this happening to a white kid are just very slim. I knew that an hour ago. But I'm confronting it in a different way now.
Gawker founder Nick Denton defended the site against one commenter who alleged that Weinstein and Gawker "did it for the page views, everything else is rationalizations on your part."
"You're of course free to speculate about our corporate motives. But as a matter of fact, you should know that a story like is a cost of freethinking journalism rather than a revenue opportunity," Denton responded. "Think about it. Sure, traffic spikes. But readers like you are unhappy; some may be unhappy enough to boycott the site. Advertising has to be taken down because clients don't want the association."
Before You Go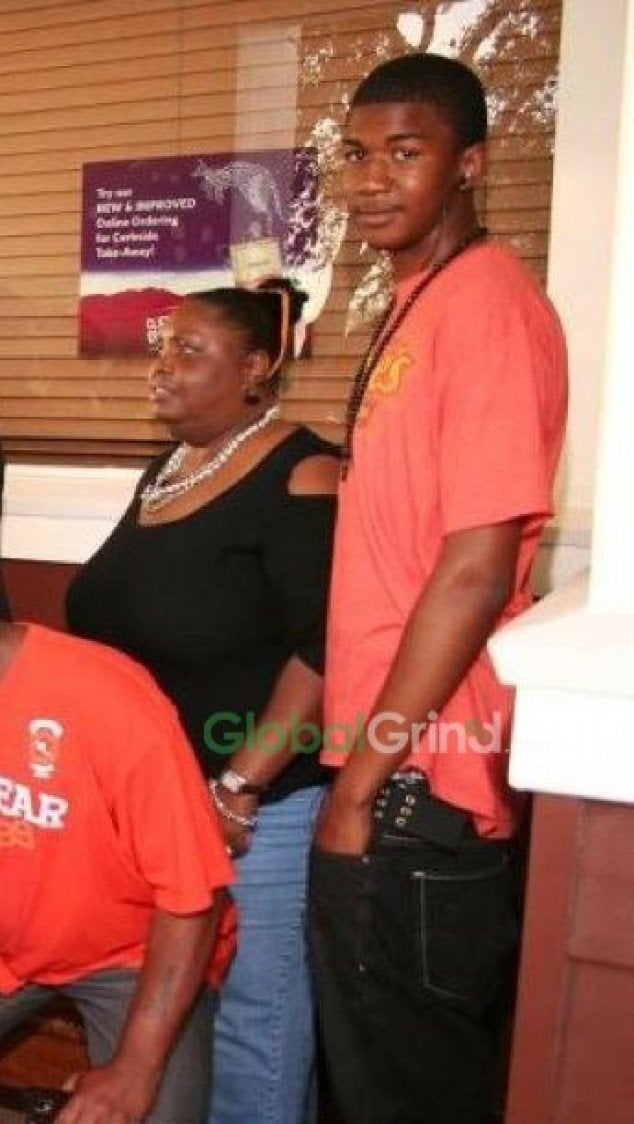 Trayvon Martin Timeline
Popular in the Community