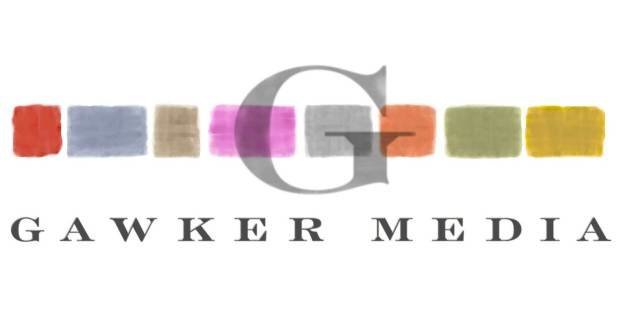 NEW YORK -- Gawker Media is unionizing.
The landslide 80-27 vote for collective bargaining makes the New York-based publisher of Gawker, Jezebel and Deadspin, among other properties, the first major digital media company to organize its workforce.
Employees will be represented by the Writers Guild of America, East. In keeping with the company's commitment to radical transparency -- for instance, one of the site's subsections, Sausage, posts internal debates and documents -- Gawker held public, sometimes pointed debates among its staff ahead of the contentious vote.
Still, 75 percent of employees ultimately voted "yes" to unionizing on Wednesday.
"As Gawker's writers have demonstrated, organizing in digital media is a real option, not an abstraction," said Lowell Peterson, executive director of the Writers Guild of America, East. "People who do this work really can come together for their own common good."
Gawker's move will likely ripple throughout the entire industry.
"This isn't just good news for Gawker Media," Adam Clark Estes, senior writer at Gawker-owned Gizmodo, told The Huffington Post. "It's good news for everyone in the digital media industry."
The problem at many journalism startups is that the work culture is governed by the entrepreneur credited with founding the publication, meaning staffers are subject to that person's whims. At Gawker, that helped the cause: Founder Nick Denton had said he wouldn't oppose the union vote. But not everyone is so lucky.
"Some places are flexible, some places are tyrannical," Ken Doctor, a media analyst and founder of the site Newsonomics told HuffPost. "Unions would affect the flexibility of digital startups on overtime, breaks, how you use your time and choosing assignments."
"If you're sitting in front of your laptop or desktop and this company you're working for is supposedly worth $1 billion, your question is: Where's my piece of the pie?" he said. "That's the question that's coming to the floor: Is the share of the digital media pie being fairly allocated?"
Throughout the campaign, one of the main motivations organizers have cited for unionizing is "transparency," particularly transparency about compensation and bonuses. Gawker employees "want defined minimum compensation levels that aren't subject to individual negotiations, including but not limited to bonuses," Peterson said. "People want to know what the ground rules are."
Wednesday's vote authorized the staff to bargain collectively for a contract; organizers say the next step is to assemble a committee to begin contract negotiations. Once a committee is formed and a contract is drafted, the contract must be approved by a majority of Gawker union members.
"I'm thrilled that Gawker media employees now have the opportunity to negotiate a contract with our bosses, but I'm also realistic about the challenges that process will present," said Estes. "In other words, it's not time to pop bottles just yet. We still have a lot of work to do."
Hamilton Nolan, the longtime Gawker writer who spearheaded the organizing effort, said the weeks since he announced the campaign have been a flurry of conference calls, meetings, email threads and "interminable discussions." "Trying to get information out to that many people takes more effort than I ever would have anticipated," Nolan said.
Indeed, on an open discussion thread about why staff were or were not voting to unionize, a number of Gawker employees expressed frustration with the process, in particular organizers' communication efforts.
"Nothing about the road to organization has been organized in the least, so I'm not confident in the WGA's abilities to help us unionize," wrote Gawker reporter Leslie Horn. Others complained that the drive had been spearheaded by a handful of people without consulting large portions of the writing staff, and that it has eroded morale.
Some of the objections were more mundane. "I fucking hate meetings," writer Drew Magary said, adding that "things here were fine."
But, in a highly politically aware, left-leaning workforce, the bulk of the chatter was supportive of the underlying idea of unionizing, if not always the execution of the campaign.
"A lot of the snags that we hit were based more on people feeling like they hadn't gotten enough information or getting their voices heard in the process," Nolan said. "That drove more [of the pushback] than philosophical objections to the union."
Estes said the quibbling before the vote was standard fare. "Some people were duly frustrated with the process, which isn't a huge surprise when you're trying to do something that hasn't been done before," he said.
Besides the ideological leanings of Gawker employees, the management's hands-off approach, also made the vote an easy sell -- there was no anti-union campaign from the company.
"Not having management be hostile and threatening has been quite refreshing," Peterson said. "Management has been very up front about believing that the decision rests with the employees and not with the company."
This post has been updated with more details on the unionization efforts and reactions at Gawker Media.
Support HuffPost
The Stakes Have Never Been Higher
Related
Popular in the Community