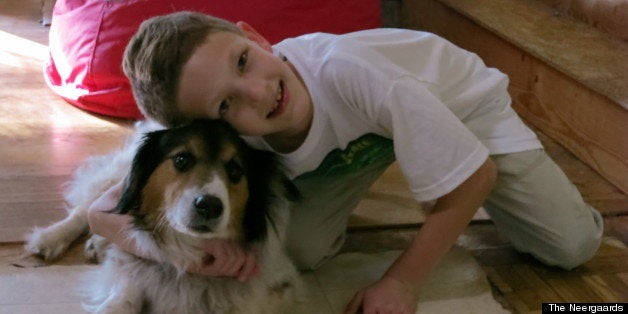 A openly gay 11-year-old boy's campaign against a homophobic Tennessee representative has succeeded.
Marcel Neergaard is a Tennessee boy who was home-schooled for sixth grade and even contemplated suicide due to severe anti-gay bullying, bullying that many lesbian, gay, bisexual and transgender advocates say could have been fostered in public schools throughout the state if the "Don't Say Gay" bill had actually passed.
The bill, rejected in 2012, aimed at banning talk of sexual activity other than "related to natural human reproduction." It was resurrected by Representative John Ragan (R-Tenn.) this year as the "Classroom Protection Act." It included an amendment requiring school officials to inform parents if they have reason to believe the child might be gay. The bill also required schools to provide counseling for such students so as to prevent "behavior injurious to the physical or mental health and well-being of the student or another person."
Neergaard didn't think Ragan deserved such a title. So he started a petition on MoveOn.org to get the accolade revoked. And it worked. After getting more than 50,000 signatures, the bullied youngster's campaign caught the attention of StudentsFirst and today the group reneged Ragan's award.
"I'm very proud," Neergaard told The Huffington Post in an email Wednesday. "I want to make sure to thank all the people who signed my petition, because without them, it would not have been possible."
"I had my petition up for less than a week, and it actually worked," he added. "When I pressed the victory button [on MoveOn.org] I actually got my brother to put his finger over my finger, because he really wanted to push it."
StudentsFirst founder Michelle Rhee responded to the group's decision to revoke Ragan's award on Wednesday. As a mother of two daughters, she wrote, she realizes that a safe and nurturing school environment is a top priority. Not only did she rescind the recognition, but Rhee also denounced Ragan's bill as "ill-conceived and harmful legislation" that would have "cultivated a culture of bullying."
Tim Melton, Vice President for Legislative Affairs at StudentsFirst, made it clear that the group has never supported the "Classroom Protection Act."
"When it comes to this kind of legislation, StudentsFirst is clear that we stand strongly opposed to policies, statements, or actions that could create an unsafe or unwelcoming environment for any student in any school," he said in a press release sent to HuffPost. "In Tennessee and elsewhere, we remain committed to that and to working with parents, teachers, and administrators to ensure every student has a great teacher, parents have access to great schools, and that policymakers are making effective use of public dollars."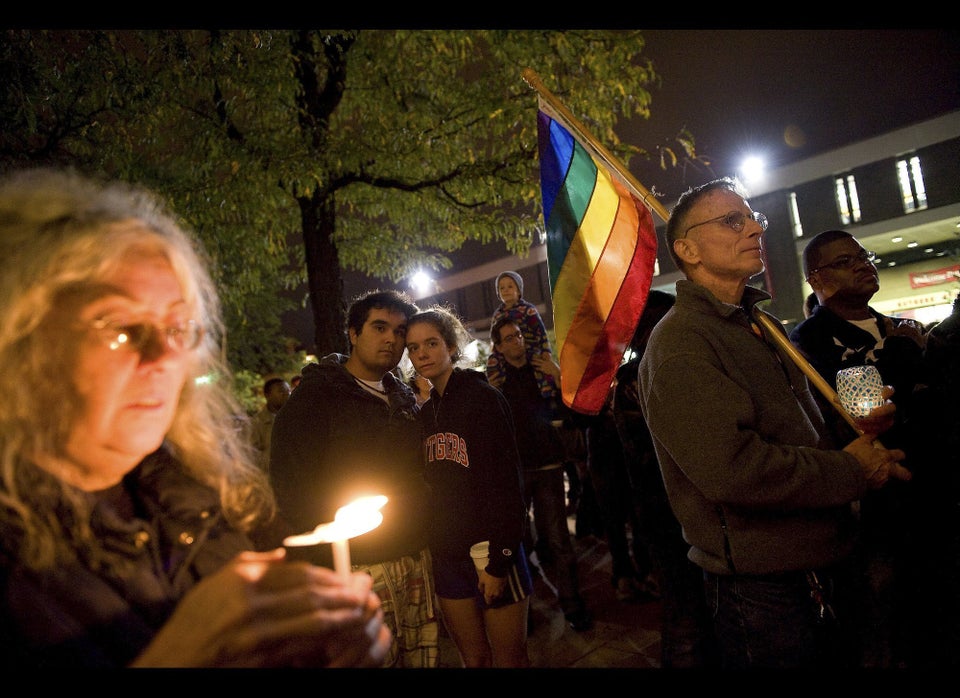 LGBT Bullying Reports & Videos