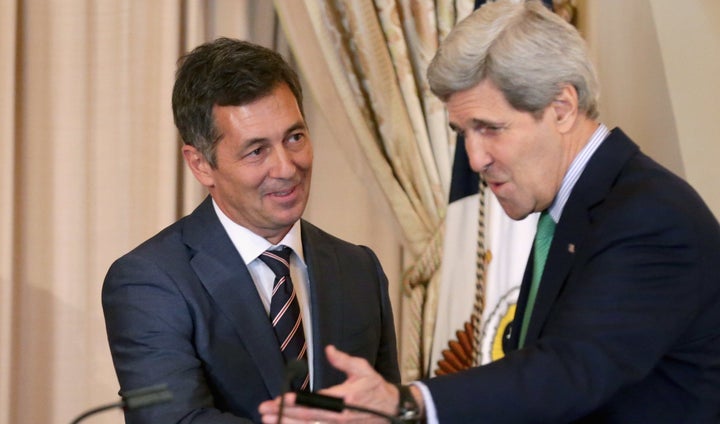 WASHINGTON ― There is palpable fear and nervousness among members of the foreign service who belong to the lesbian, gay, bisexual, transgender and queer community about what Donald Trump's administration will bring. 
President Barack Obama has appointed a record number of openly gay ambassadors, promoted LGBTQ equality around the world and fostered a culture within the federal government that embraces the community in a way not seen under any previous administration.
No one believes that a Trump administration will bring the same progress. The question is instead: How far back will things slide? 
"I don't necessarily expect that rights will be taken away, but I expect it's entirely possible that the will to ensure those rights will disappear," a transgender foreign service officer serving in Asia told The Huffington Post. "For lesbian and gay employees, that could mean that efforts to take a same-sex spouse into consideration for postings will slacken."
A group of openly gay ambassadors who had assembled in Washington for the Gay and Lesbian Victory Institute's International LGBT Leaders Conference on Thursday were hopeful that public pressure would stop Trump from unraveling much of what has been done. 
"I think that some of these things are dyed into the fabric of the State Department in ways that would be very very very hard to unravel," said former U.S. Ambassador to Romania Michael Guest, who was the first openly gay Senate-confirmed ambassador and was nominated by President George W. Bush. "I think it would look bad for Trump personally, and his administration more broadly, if they were to just suddenly say, 'No more pride flags on embassies. No more pride celebrations.'"
"I think it will be hard to maintain the same momentum, but I think we can keep doing what we do," said U.S. Ambassador to Vietnam Ted Osius, who was speaking via video from that country. "There's no turning back."
Trump has not yet chosen a secretary of state, but what worries many LGBTQ advocates is his vice president, Indiana Gov. Mike Pence (R), who has long made opposing equality one of his top issues. It seems increasingly likely that Pence will be heavily involved in foreign policy: While Trump has been receiving just one presidential intelligence briefing a week, Pence has set aside time for them at least six days a week.
Guest also predicted that there will be considerable resistance from career foreign service officials if Trump tries to claw back their work on LGBTQ rights. 
"At the State Department, there are really dedicated men and women who, for a very long time, wanted to do more on LGBT rights ― just totally convinced that this was a gaping hole in our holistic human rights policy," he said. "So they were thrilled when President Obama gave them the opportunity to integrate that into what we do as a country to talk about how every person, every citizen, of every country, needs to be treated in the same ways."
The non-political employees of the State Department are the ones who keep the place running. There are just 185 political appointees at the agency, compared to nearly 13,000 non-political civil servants.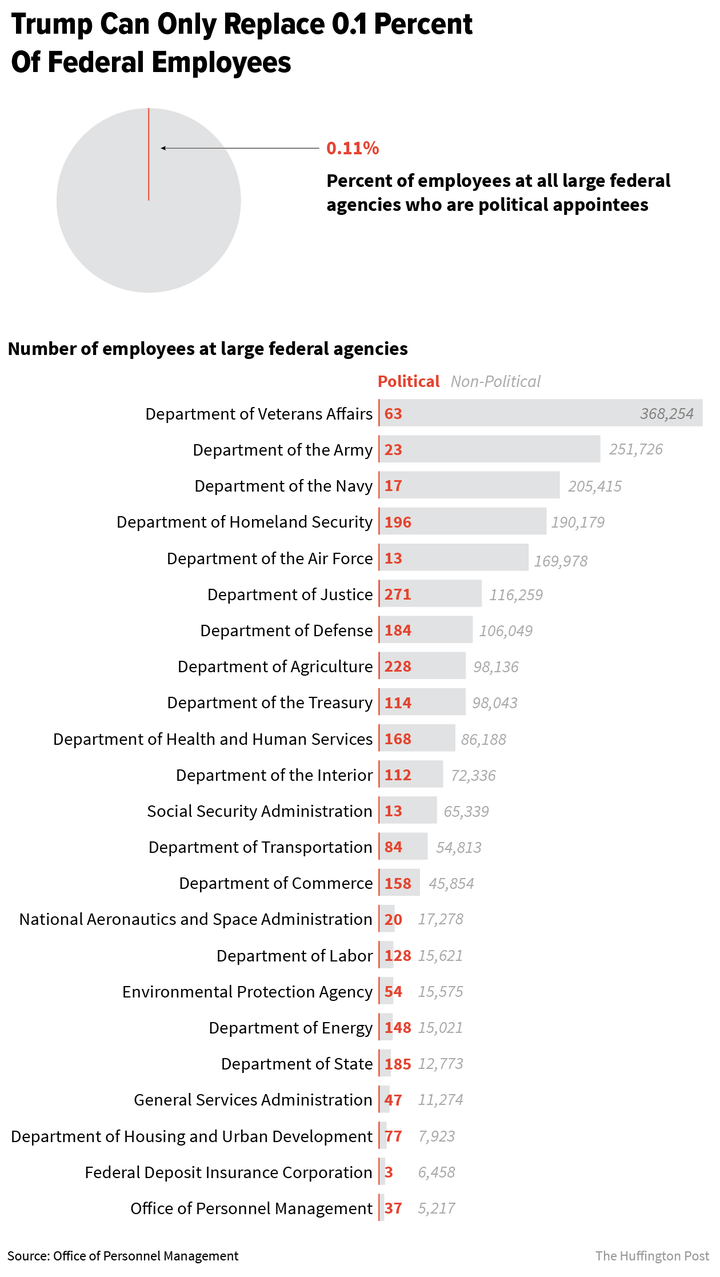 "We do not yet know to what degree LGBT rights abroad will be a priority under President-elect Trump's administration, but are ready to work with his transition team and the new administration to address important issues that impact LGBT employees of foreign affairs agencies," said Kerri Hannan, president of the organization GLIFAA, which promotes diversity and equity in U.S. foreign policy and represents many LGBTQ foreign service workers.
The foreign service officer in Asia said fears are especially pronounced among transgender employees, who have only recently started to receive wider recognition in the Obama administration. 
"Will the incoming Administration give cover to those in the federal government who really never wanted to accept transgender colleagues in the first place? Will the hiring of transgender employees slow down or stop?" the officer said. "Certainly it's hard to envision that there will be high-level transgender political appointees over the next 4 years as there were under President Obama."
The ambassadors at the Victory Institute event stressed the importance of openly LGBTQ people sticking around and continuing to work in foreign policy, citing the need to have diverse representation at the table. 
"I think if we're not visible, then we're giving up," said James Brewster, the U.S. ambassador to the Dominican Republic. 
U.S. Ambassador to Denmark Rufus Gifford said he has been advising his career staff to stick around for the Trump administration because it's important that their passion and expertise gets passed along to the new ― and perhaps inexperienced ― political appointees. When he arrived in Copenhagen in August 2013 to start his job, he said, the career staff were invaluable in getting him up to speed. 
"We have no idea who my successor will be... But please, whoever that is, make them smarter," he said. "Continue to advocate for the issues that are important to you."
"Because if we lose the best and smartest people at this incredibly important moment in time, they would start to really lose," he went on. "So let's not do it. So continue to fight."
Want more updates from Amanda Terkel? Sign up for her newsletter, Piping Hot Truth, here.
Are you an LGBTQ member of the foreign service? Email us at scoops@huffingtonpost.com and let us know what you're seeing and hearing, and if you're thinking of staying in government for the next administration.
PHOTO GALLERY
Most Gay-Friendly Places On The Planet
Calling all HuffPost superfans!
Sign up for membership to become a founding member and help shape HuffPost's next chapter