Ludovic-Mohamed Zahed was 17 years old when he understood that he was in love with his Qur'an teacher. For the next ten years he struggled to separate what was spiritual and true from the Qur'an and what, in his words, are part of the prejudices that are in every culture.
Now an out gay Muslim and founder of the Musulmans Progressiste de France, Zahed spoke to HuffPost Live about his efforts to increase acceptance of gay people in a religion that is perceived as deeply homophobic.
In an exchange that went to the heart of the discussion of homosexuality in Islam, Huffpost Live Host Josh Zepps asked HuffPost Religion reporter Jaweed Kaleem about the strides that are being made to 'make Islam less anti-gay.'
Kaleem responded that he didn't think that Islam was "homophobic as a whole, or that any relgion as a whole is homophobic." Although he admitted that most mosques in America are not fully welcoming of gay people.
Zepps responded: "What about that is not homophobic?' to which Kaleem replied: "That's not the religion itself, that is the practice of the religion. Others on the panel can speak to that because they are gay Muslims."
Zahed, Zepps and Kaleem were joinged by Arsham Parsi, Founder & Executive Director of the Iranian Railroad for Queer Refugees: El-Farouk Khaki, Imam of the el-Tawhid Juma Circle and Founder & Chair of Salaam: Queer Muslim Community.
Do you think that Islam does, or will, accept LGBT people as full members of the religion? Leave your thoughts in the comments section.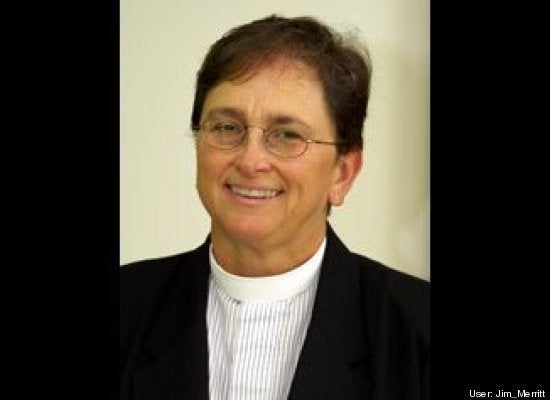 Most Inspiring LGBT Religious Leaders
Popular in the Community