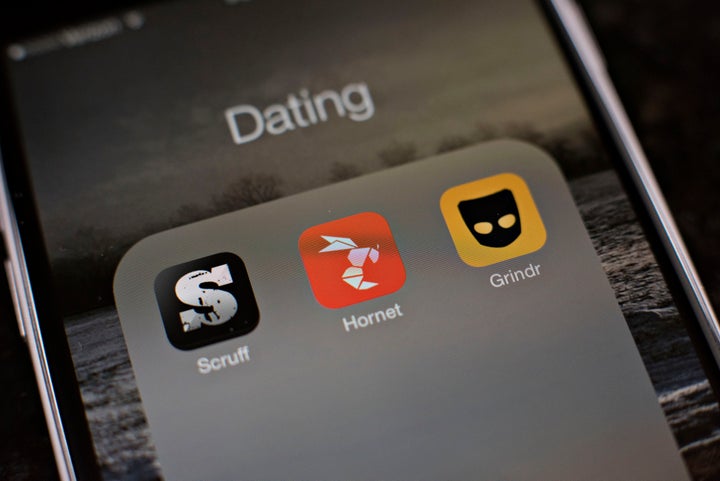 Late last month, the world learned of yet another crackdown on LGBTQ people in Egypt. According to Amnesty International, at least 57 people in four cities people were arrested in this surge of a long-simmering crackdown on queer Egyptians. Some of those recently arrested have already been sentenced to prison after being swiftly convicted of "habitual debauchery".


According to LGBT activists on the ground in Egypt, many of those targeted in this most recent surge in arrests were tracked down using gay dating apps like Grindr and Hornet.
As they have been doing for years, Egyptian police logged into location-based dating apps and pretended to be gay. Then, they arranged dates with real gay Egyptians. When these innocent men went to meet the guys they thought were dates, they were instead arrested — brutalized by an unaccountable police force, humiliated in public, their lives forever changed.
This doesn't just happen in countries like Egypt where gays are routinely jailed. In June, South Korean military authorities logged into Grindr and staged an online raid of this digital gay space by arresting dozens of service members for breaking a military rule that criminalizes homosexuality. They face up to two years in prison.
Sadly, none of this is new. Since location-based gay dating apps hit the App Store in 2009, a clear pattern has emerged: when a homophobic government wants to crack down on its gay citizens, they turn to apps like these to find, lure, and entrap them. Entrapment like this is the easiest way to arrest gay people because we use these apps everywhere and nothing is being done to stop it. We are sitting ducks.
There is no question that apps like Grindr are important community-building tools. In unfriendly places, they let members of an invisibly ubiquitous community connect with ease. For years, apps have sent popups to warn users to exercise caution when they log in from unfriendly countries like Egypt. These measures are clearly not working — the arrests and crackdowns continue to happen with apparent ease. Gay apps must act now to design solutions to prevent and interrupt this type of abuse.
Several of these apps have taken steps to prevent trilateration, an early (and glaring) security flaw that allowed anyone to triangulate another's location down to the meter. Location obfuscation prevents trilateration, it does does not prevent entrapment. After the Egypt crackdown began, Grindr announced that it would introduce a feature that obscures the yellow icon on a user's phone. But that won't help: the feature won't be introduced until 2018, and an obscured Grindr icon does nothing to prevent entrapment.

Users and LGBTQ rights organizations must demand answers from these apps:
What is your plan to monitor and respond to the entrapment of gays users in countries where their presence on your platform puts them at high risk of entrapment and arrest?
When you learn of an ongoing crackdown on your platform, what steps will you take to disrupt it
What steps have you taken to prevent entrapment? Have they been successful?
Have you established direct lines of communication with LGBT activists in countries where users are at risk?
After reaching out to several apps with questions about their plans for preventing and disrupting entrapment, I received a response from Peter Sloterdyk, Vice President of Marketing at Grindr:
We are doing everything at our disposal to protect our users including working with regional activists to draft and send messages in Arabic to let users throughout Egypt know that we're in a time of elevated scrutiny and to take extra precautions.
Like Facebook's hesitation to admit its role in the promotion and distribution of propaganda during last year's election, gay apps are loath to admit that their platforms are a main conduit for state violence against queer people. But in the eight years since these apps have existed, it is clear that they are.
It's time to start demanding that all gay apps take proactive steps to protect their users from unfriendly governments everywhere they are. These apps can make a difference.
Tim Fitzsimons is a Masters of Arts candidate at Columbia University Graduate School of Journalism. Previously he worked as a press officer at Human Rights Watch and as content marketing manager at SCRUFF, a gay social networking app.
REAL LIFE. REAL NEWS. REAL VOICES.
Help us tell more of the stories that matter from voices that too often remain unheard.