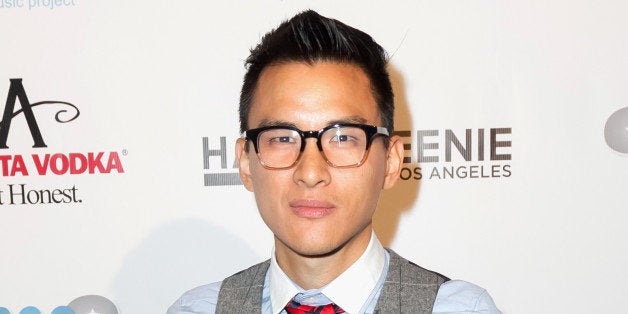 A little over two years ago I wrote a blog post on The Huffington Post titled "The Most Influential LGBT Asian Icons," which was my first piece as a young journalist that went relatively viral. I'm not sure what constitutes "viral" these days, but the piece did well enough to catch the attention of prominent gay Asians, people whom I admired, and, to my humble surprise, many of those people I wrote about have become friends, or at least amazing contacts of mine. I couldn't be more blessed and grateful.
One of those people who's become a good friend is Hank Chen, an openly gay actor who can be seen in Amazon's recently released original series Transparent, and in the upcoming sixth season of Yahoo!'s Community. I didn't include Hank in the list (sorry, Hank!) but when the piece got published, Hank reached out to me (via Twitter, naturally) to tell me the impact it had had on him, and we've been friends ever since.
In addition to being gay and Asian, Hank and I share many things in common, including being born to immigrant parents, having one sister (his is younger, mine older) and growing up in a Christian household.
So when Hank shared his coming-out story with me, I related to it on so many levels, especially when it came to his family and his relationship with his sister.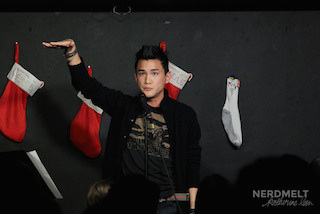 Hank recently recounted his story in Kevin Allison's popular stage show and podcast RISK, "where people tell true stories they never thought they'd dare to share in public." He candidly talks about his childhood struggle for acceptance in his family and church, which I found hilarious, sad and surprising.
Even if you aren't gay or Asian, there are universal truths about family and the holidays that everyone can relate to that makes his story so relatable, and I thank him for allowing me to share it with you.
Listen to Hank's story below. He is introduced at the 37:30 mark.
Calling all HuffPost superfans!
Sign up for membership to become a founding member and help shape HuffPost's next chapter