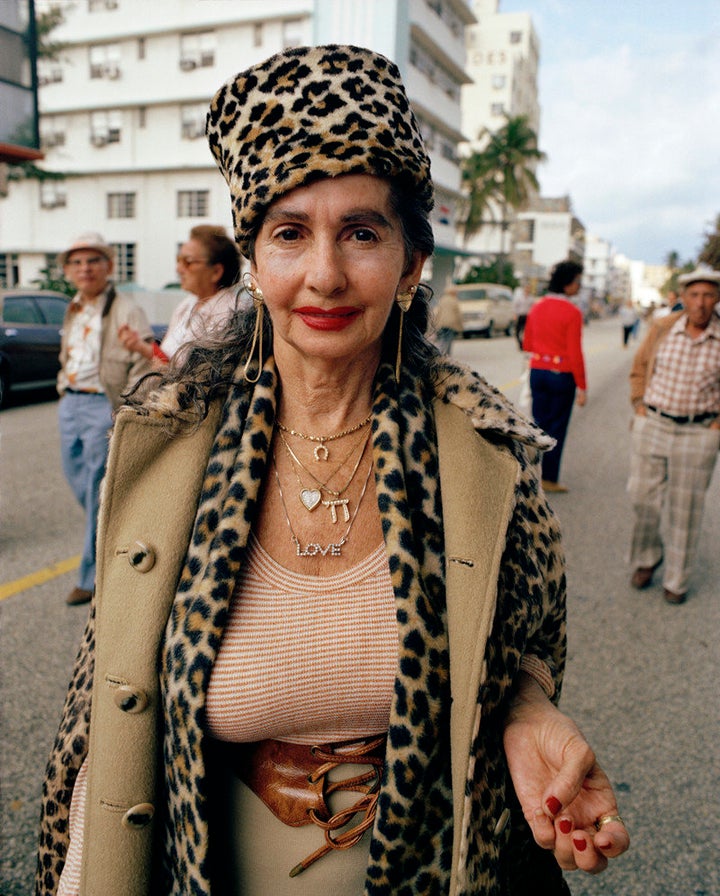 Photographer Gay Block shot Miami Beach at a critical juncture, when Jewish retirees were being forced out of affordable Art Deco hotels in South Beach to make way for Banana Republic, Mangos, and Wet Willies.
From 1982 to 1985, Block turned her lens on the pastel Deco hotels and their snowbird inhabitants.
See a selection of Block's 1982-85 South beach series below.

Block writes about her local inspiration in "About Love:"
When I saw Miami's South Beach for the first time, in 1982, I was awed by the beauty of the small Deco hotels, but I was even more fascinated by the old people sitting on the porches. The first night, when I stopped at one of those porches, it was love at first sight. I knew right away that I would return again and again to talk with and photograph these people. There were the bubbes and zaydes (grandmothers and grandfathers) I had longed for.

Block says she loved their Yiddish accents and envied their simple lives. The retirees lived off social security in one-room apartments, walked to shop, joined their friends on the porch or at the beach, where they sang or retold the stories of their lives.
In the 35-minute DVD that accompanies "About Love," one of Block's subjects explains how she met her husband:
"Do you know who was our matchmaker? Adolf Hitler. We met in the camps. We were all in the same camp and I was his nurse and he liked me so much that he kept me forever."
Block believes her conversations with her subjects contributed to the final tone of the images.
"I feel the people I photograph are beautiful and that their faces and bodies show all the pleasure and all the pain that is a part of life. In most cases, they've just told me about their lives, and they're feeling this mixture," Block said in a talk at the New Mexico Museum of Art.
Her South Beach series was also the first time she didn't shoot in black and white. "I had never photographed in color but Miami WAS color, from the purple / blue water to the aging Deco hotels."
For longtime Miami residents and natives, her series is a flashback to the city as a sun-bleached, slow-paced paradise, which was decades away from serving as the backdrop for films like "2 Fast 2 Furious."
Another of Block's subjects, also captured on film on the "About Love" DVD, explains the lure of the South Beach lifestyle in the mid-1980s: "Florida prolonged my life. It's much easier to live here. You have much more fun. You go to concerts, you go to operas — you live here. In New York, all you do is just think of your death -- tomorrow I'm gonna die and I'll just sit and wait."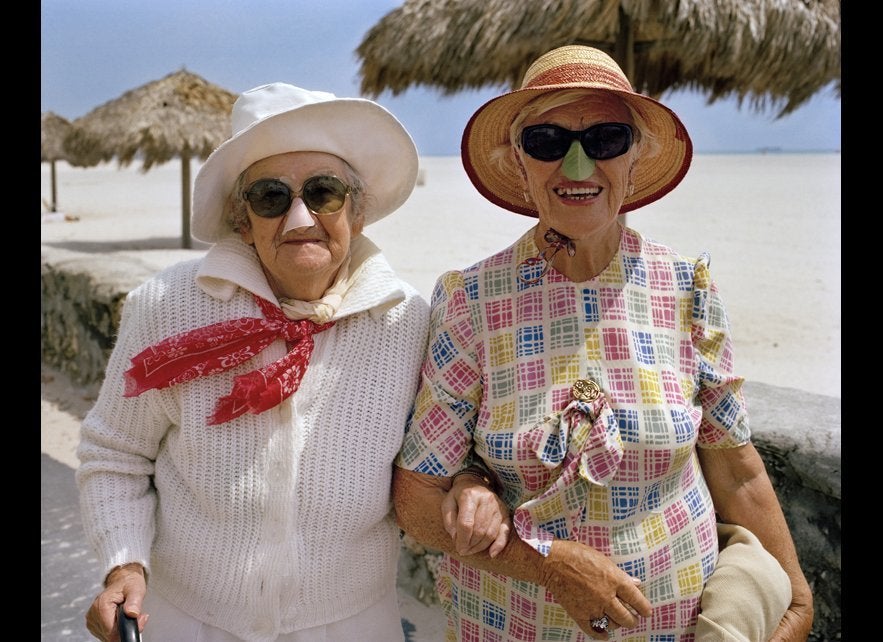 South Beach Retirees 1982-85
Support HuffPost
The Stakes Have Never Been Higher
Related
Popular in the Community