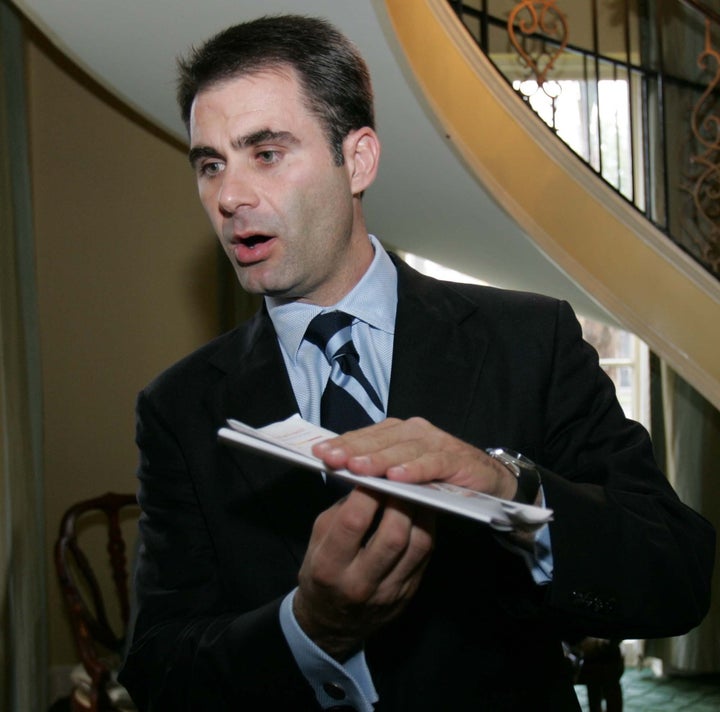 In a letter to South Carolina legislators, a prominent state senator Thursday said Gov. Mark Sanford's supporters were behind recent Internet rumors that Lt. Gov. Andre Bauer is gay. And he encouraged the General Assembly to remove the disgraced governor immediately.

"During the last two months, we have discovered plenty of solid reasons to remove our current governor from office; but now there's one more reason: the people trying to keep Sanford in power have stooped to a new low with this week's false character assassination of Bauer," Knotts wrote.
Blogger Mike Rogers, a gay activist featured in the movie "Outrage," has written on his blog that he is sure South Carolina Lt. Gov. Andre Bauer is a closeted homosexual.
I have confirmed and spoken to four individuals who I have no doubt are telling me the truth. These men have been hit on by Bauer, with one of them telling me it happened at least five times since Bauer's election in 2003. To a varying degree I have met with and believe the sources. And, as you'll recall, I have that 100% record.

This was still not enough for me to report on him. Then another call came in and I met with the source while he was visiting DC recently. "He's gay," the source told me.

"How do you know?" I asked.

"Because I've had sex with him on two separate occasions." That too, was not enough for me to report on without confirmation from others. I was led on a path to chatting with acquaintances of the source and two former employees of Bauer who served on his staff between 2004 and 2007. They reported to me that on on a total of three occasions Bauer spent hours alone with men in hotel rooms.
Rogers has previously outed Sen. Larry Craig (R-Idaho) and Rep. Mark Foley (R-Fla.).
Bauer has moved into the national spotlight recently because of the sex scandal surrounding Gov. Mark Sanford (R). Bauer has pressured Sanford to resign, offering not to run in 2010 after finishing the governor's term.
Bauer denied being gay in an interview with The State in June, having brought up the topic himself. A conservative Christian, he supported an amendment to ban gay marriage in the state
During an interview Monday, Bauer, who is a bachelor, voluntarily brought up the subject of his sexual orientation, which he said has been the subject of rumors.

Asked, then, if he's homosexual, Bauer said: "One word, two letters. 'No.' Let's go ahead and dispel that now.

"Is Andre Bauer gay? That is now the story," he said. "We're a long way from where we were a week ago.
Popular in the Community