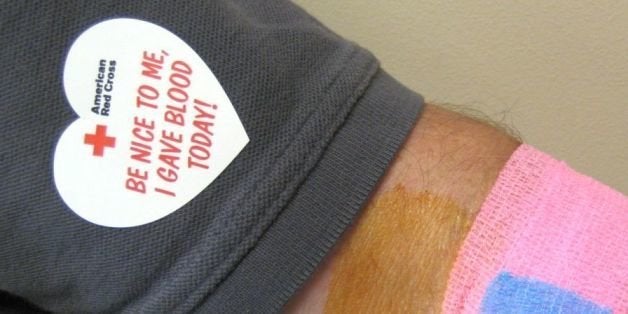 WASHINGTON -- President Barack Obama's administration on Tuesday recommended ending the lifetime ban on gay and bisexual men donating blood, although sexually active gay men will still face hurdles as donors.
The new recommendations are contained in draft guidance issued by the Food and Drug Administration. The public will have 60 days to comment on the policy, and the FDA will later issue final rules.
Men who have had sex with other men, even just once, have been banned from giving blood since 1985, near the start of the AIDS epidemic. As The New York Times has noted, "Restrictions on donors were written when H.I.V. testing was slower and less refined. Today, some tests can detect the virus in blood as little as nine days after infection."
For years, gay rights advocates have blasted the rule as discriminatory and pushed for a change.
The FDA's newly proposed policy -- which has been expected since December -- says men will have to wait at least one year after having sex with another man before giving blood. From the draft guidelines:
Although not making a change would maintain the current level of safety of the blood supply...there is evidence that the [lifetime] deferral policy is becoming less effective over time. In addition, the policy is perceived by some as discriminatory. [...]

Change to a one-year deferral is also support by other evidence, including the experience in countries that have already changed their policies to a one-year deferral (Argentina, Australia, Brazil, Hungary, Japan, Sweden and United Kingdom).
Robert M. Wah, president of the American Medical Association, commended the FDA for "taking a step in the right direction to end the lifetime ban that prohibits men who have had sex with men (MSM) from ever donating blood."
"The AMA fully supports and has been a strong advocate for eliminating these current public policies as we believe that the latest scientific evidence should dictate blood and tissue donation deferral periods to ensure the safety of the national blood supply," Wah said in a statement to The Huffington Post. "The AMA's policy supports using scientifically-based deferral periods that are consistently and fairly applied to donors based on their risk level."
But many lesbian, gay, bisexual and transgender advocates remain troubled by the new policy because it essentially bans many gay men from donating blood. For example, someone in a sexually active monogamous gay relationship would still be barred.
Sen. Tammy Baldwin (D-Wis.) has long been pushing the FDA to change its policy. In response to the recommendations issued Tuesday, Baldwin said, "I am encouraged that the FDA is moving forward with guidance that will revise the discriminatory lifetime ban on blood donations. This is a first step in ending an outdated policy that is medically and scientifically unwarranted, but it doesn't go far enough."
"I look forward to continuing to work with the Administration and stakeholders to implement this first phase swiftly so we can soon achieve our ultimate goal of blood donation policies that are based on individual risk factors, that don't unfairly single out one group of individuals, and that allow all healthy Americans to donate," she continued.
David Stacy, government affairs director at the Human Rights Campaign, also said the proposal was "a step in the right direction" but added that it "falls far short of a fully acceptable solution because it continues to stigmatize gay and bisexual men."
"This policy prevents men from donating life-saving blood based solely on their sexual orientation rather than actual risk to the blood supply," he added. "It simply cannot be justified in light of current scientific research and updated blood screening technology."
In 2012, Ryan James Yezak founded the National Gay Blood Drive, as part of an effort to protest the FDA's ban. He said Tuesday that he was "pleased" to see the FDA's draft guidelines and that he looks forward to "organizing the National Gay Blood Drive in conjunction with the implementation of the revised policy."
The FDA said Tuesday it has taken steps to implement a national blood surveillance system that will help it monitor the safety of the blood supply and determine future actions on blood policy. In other words, it will be watching to see if the rules on donations can be changed down the line.
The FDA's recommended guidelines also state that when donors fill out questionnaires about their history, gender identity should be "self-identified and self-reported."
"In instances where a donor has asserted a change in gender identification, medical directors may exercise discretion with regard to donor eligibility," the guidelines add.
Right now, donor policy is based on sex at birth, according to the FDA. The draft guidance recommends a change so that donors are able to self-identify at the donation site.
"The new policy FDA is proposing is no more evidence-based than the existing one. A real evidence-based policy would focus on the risk activities of donors, not the identity of donors or their partners. A year waiting period also doesn't make sense given that current tests detect HIV much sooner. There's no good way to apply a bad policy, but the FDA hasn't even been clear about whether trans folks can be turned away at the discretion of blood bank staff," said Mara Keisling, executive director of the National Center for Transgender Equality.
The Williams Institute at the University of California, Los Angeles, which studies lesbian, gay, bisexual and transgender issues, has calculated the number of men who would likely donate and the pints of blood that would become available under three scenarios: a complete end to the ban, a 12-month deferral, and a five-year deferral.
This story has been updated to include comment from Baldwin, Stacy and Yezak.
CORRECTION: Due to incorrect information provided by the FDA, this story originally misstated the length of the comment period for the new policy. The public will have 60 days to comment.
Before You Go
The sun will rise in the morning, not because we voted for it, but rather because of some force we have no control over!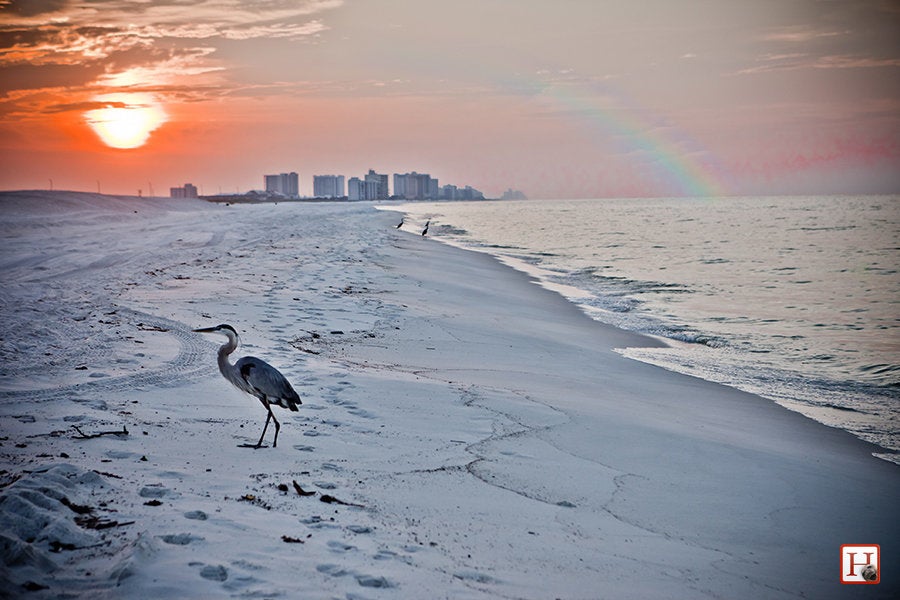 Plants will use that sunlight for photosynthesis and then expel oxygen. Right in public, where children can see!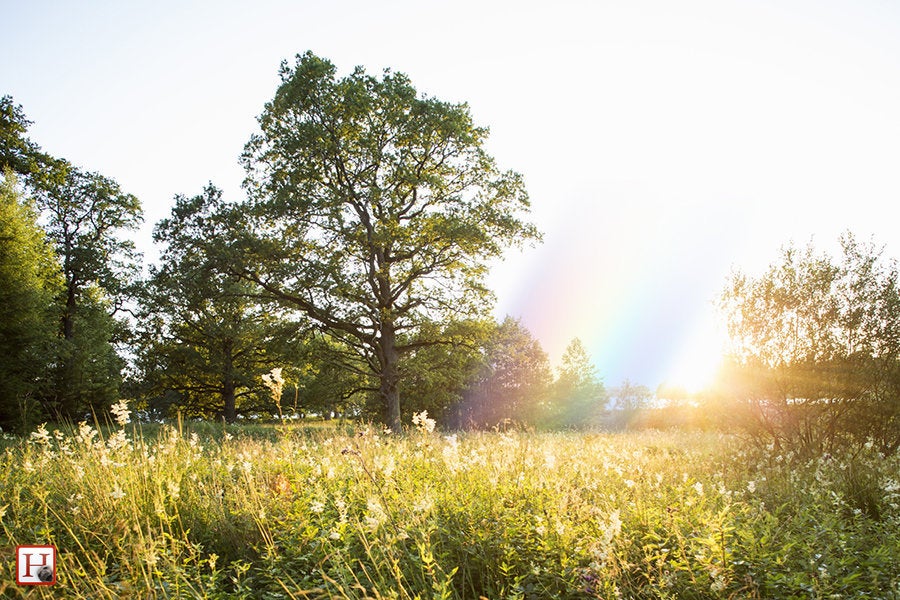 Oxygen will enter your lungs and bloodstream, and you'll have to let it happen if you want to live here!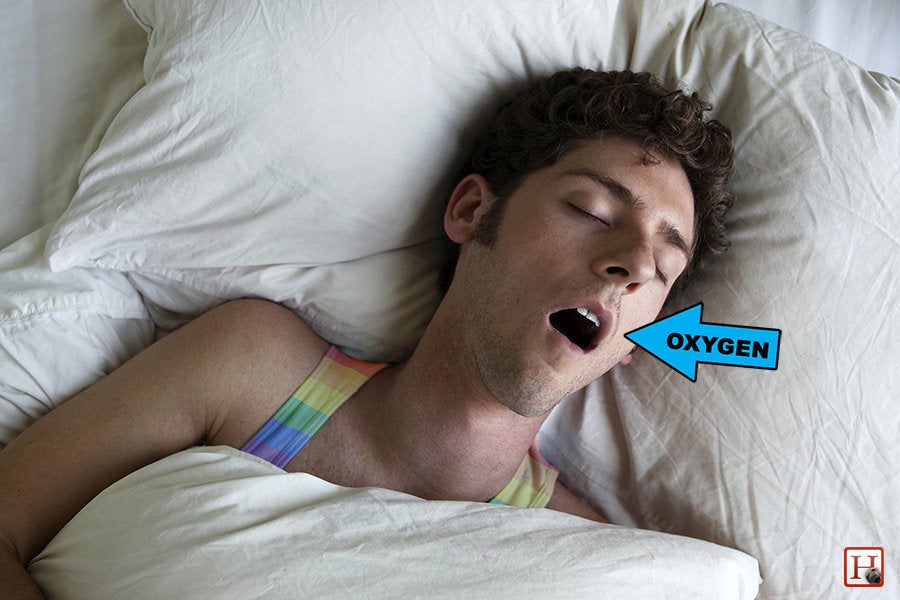 Your muscles will take the oxygen from your blood. Just like that. Oh, you're welcome muscles.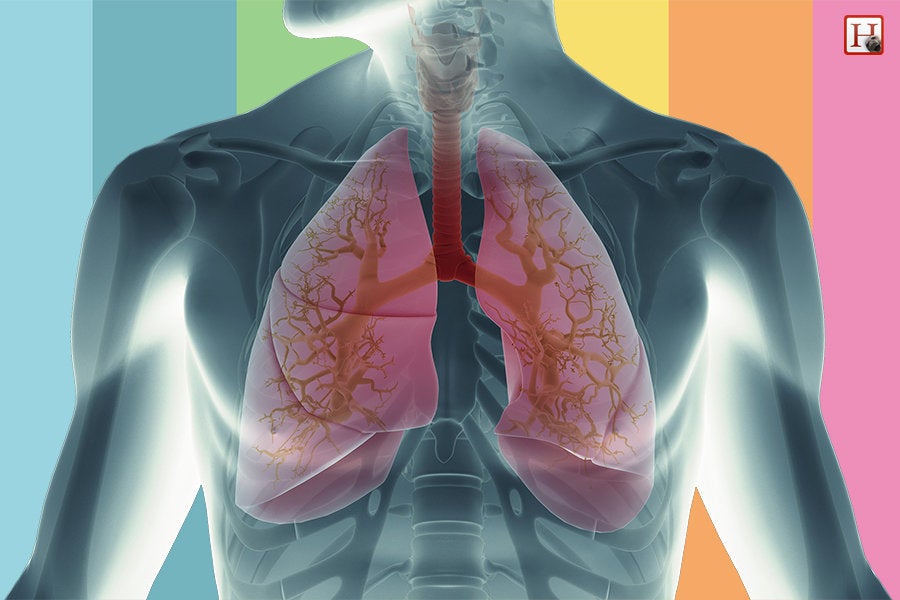 Then, in return, your body is basically ordered to give up its carbon dioxide! You earned that carbon dioxide!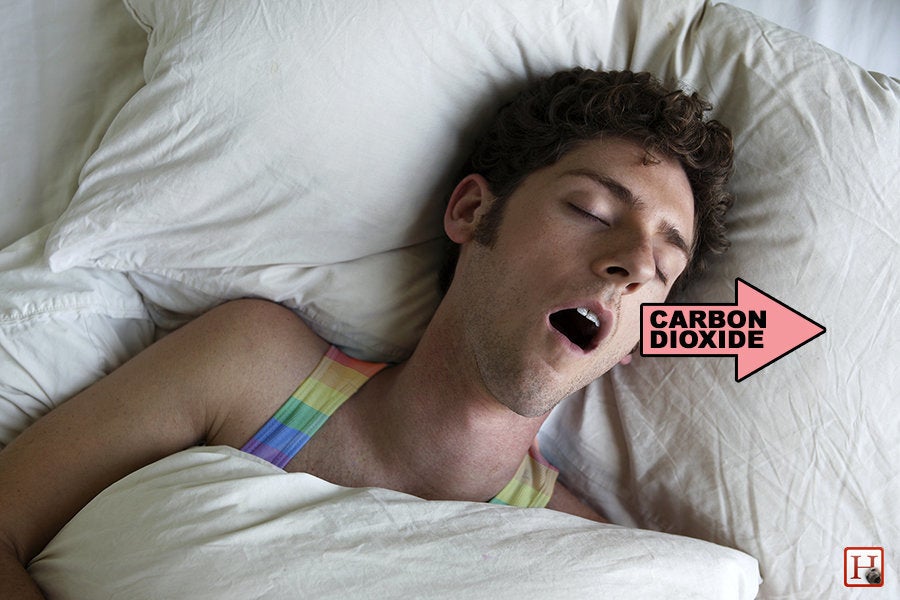 You'll be up and about in the morning because you can't sleep anymore. Again, essentially against your will!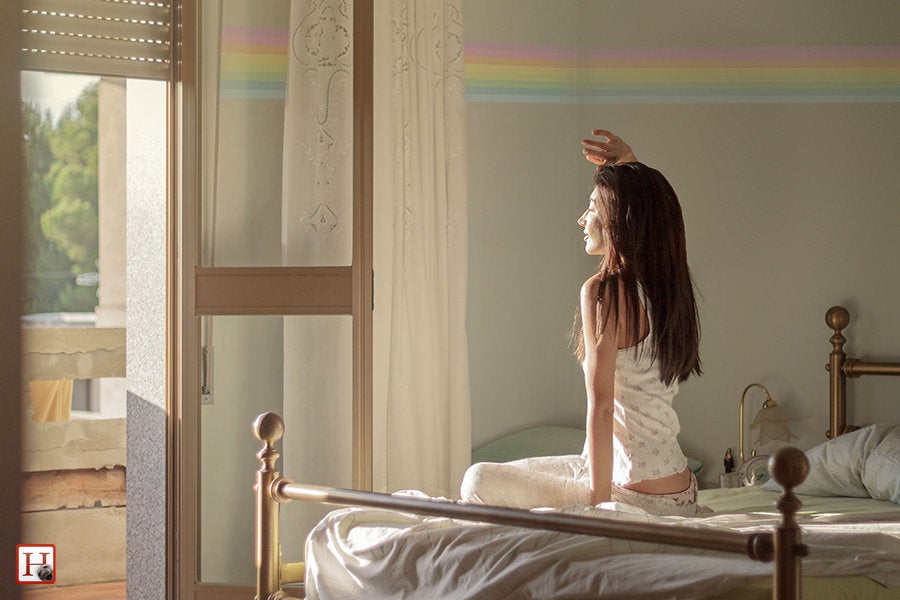 For breakfast you'll toast a bagel and spread some imitation butter on it, which is totally unnatural!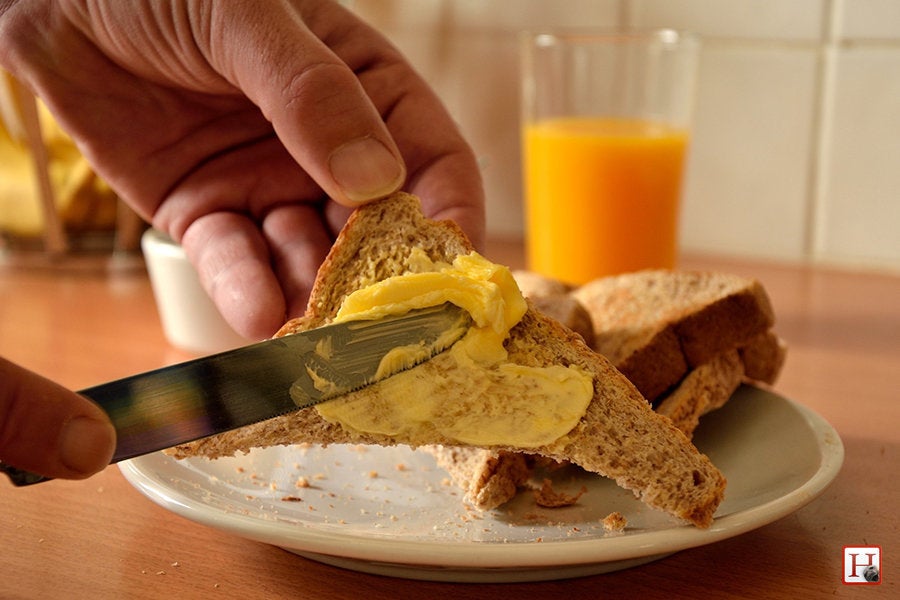 You'll hop into a car and drive to your job -- show us where THAT'S mentioned in the Bible!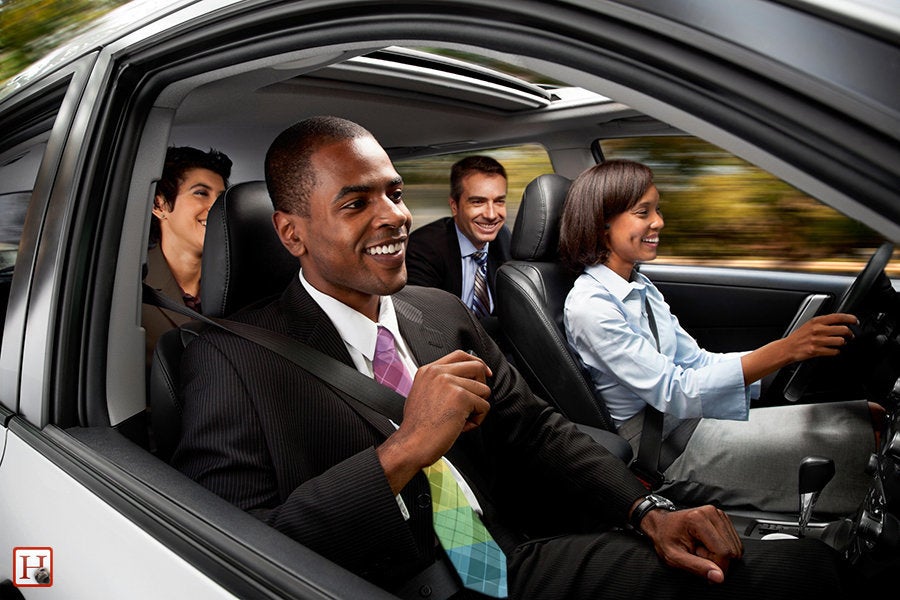 And then you'll return home after a long day's work and watch some TV before falling asleep on your couch. The couch isn't made for that, beds are! Just because you can fall asleep on your couch doesn't make it right!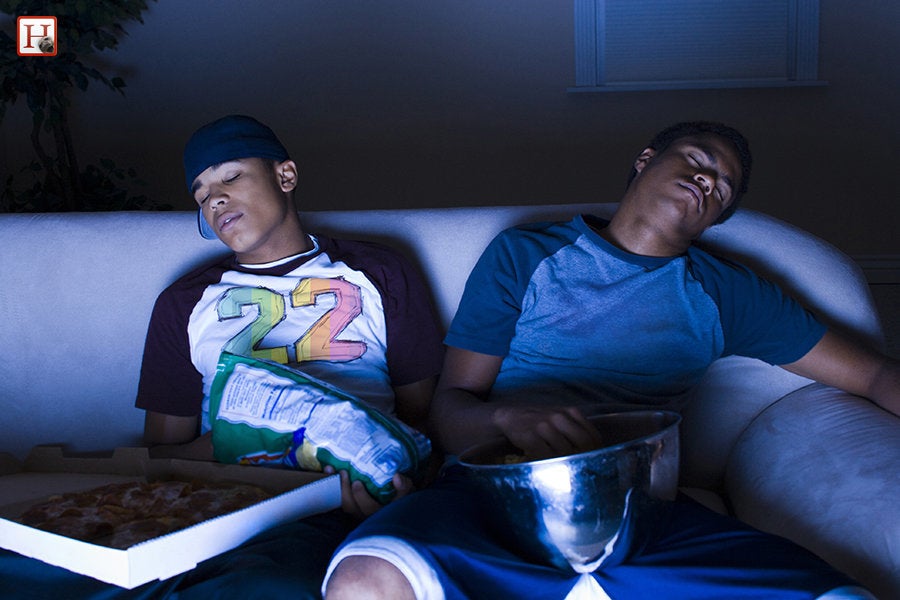 Popular in the Community