Two victorious candidates for Anchorage, Alaska, city assembly are the first openly gay people elected to public office in the state's most populous city.
Christopher Constant, 45, and Felix Rivera, 27, both won seats on the 11-member Anchorage Assembly by wide margins in Monday's municipal election.
The wins were hailed as historic by the Victory Fund, a political action committee dedicated to increasing the number of LGBTQ officeholders.
"These historic wins in Anchorage will reverberate throughout the entire state of Alaska," Aisha C. Moodie-Mills, Victory Fund president and CEO, said in a statement Tuesday. "There are currently zero LGBTQ elected officials serving in all of Alaska ― so Felix and Alex will be much needed voices when they take office."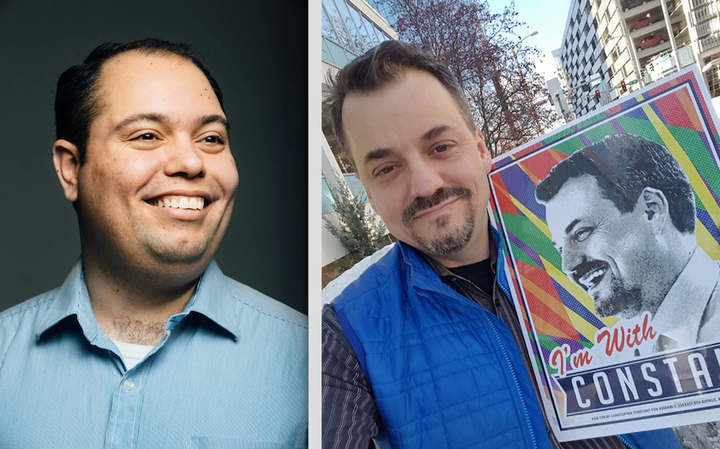 Anchorage, with a growing population of more than 300,000, is home to the most diverse census tract in the U.S., with the highest concentration of Alaska natives, Latinos, Asians and Pacific Islander-identifying transplants. The city also boasts refugees from Africa, East Asia and the Middle East.
Rivera said several other Alaskan cities and villages have elected public officials who are gay (though perhaps not openly). He will also be the Anchorage Assembly's only non-white representative.
Rivera said it's time Anchorage's public officials reflect the city's diversity of ethic backgrounds, religions and sexual identities.
While waving campaign signs to passersby on Monday, Rivera said a homeless man tearfully approached him, upset because his parents had kicked him out of the house when they learned he is gay.
"It's such a moment ― now that we have two openly gay elected officials ― that we can shed a light on this problem," he said.
"We've made some excellent strides, but it always feels like we're in the middle of a battle," Rivera said. He noted that the conservative political group, Alaska Family Action, recently backed a measure to roll back bathroom-choice protections for transgender people.
"We always have to prove that we're deserving of equal protection and equal rights," Rivera said. "Without access, you really can't have justice. And without equity, how can we claim to call ourselves a morally superior society."
Both Rivera and Constant ran in competitive races where the incumbents had reached their term limits. Rivera won 47 percent of the vote in a four-way race; Constant won 51 percent in a six-way race.
Both men's campaigns emphasized typical municipal issues, not sexual identity, Rivera noted. Rivera said he focused on the city's growing homeless problem and public safety. Anchorage homicides hit a record high in 2016.
Victory Fund says Rivera's sexual orientation was raised as a negative factor by one opponent ― Don Smith, a 77-year-old former state legislator who Rivera said had "a lot of name recognition."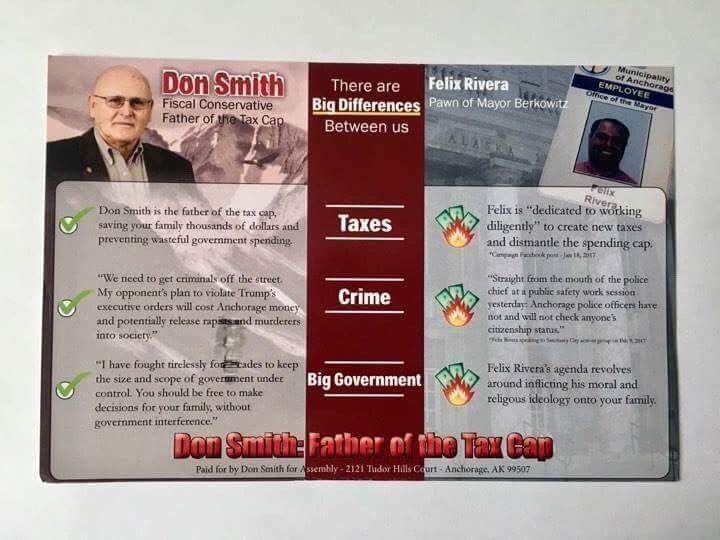 Smith attacked Rivera's advocacy for immigrant and refugee rights and made what Rivera said was a "Trump-like" argument that Rivera's policies would "unleash murderers and rapists on the streets."
Rivera said he hopes the Anchorage election momentum sparks change at the state level. Alaska is one of eight states that have never elected an openly LGBTQ state legislator.
"If we don't advocate for ourselves, no one else is going to do it," Rivera said. "That's the next phase Alaska."
Before You Go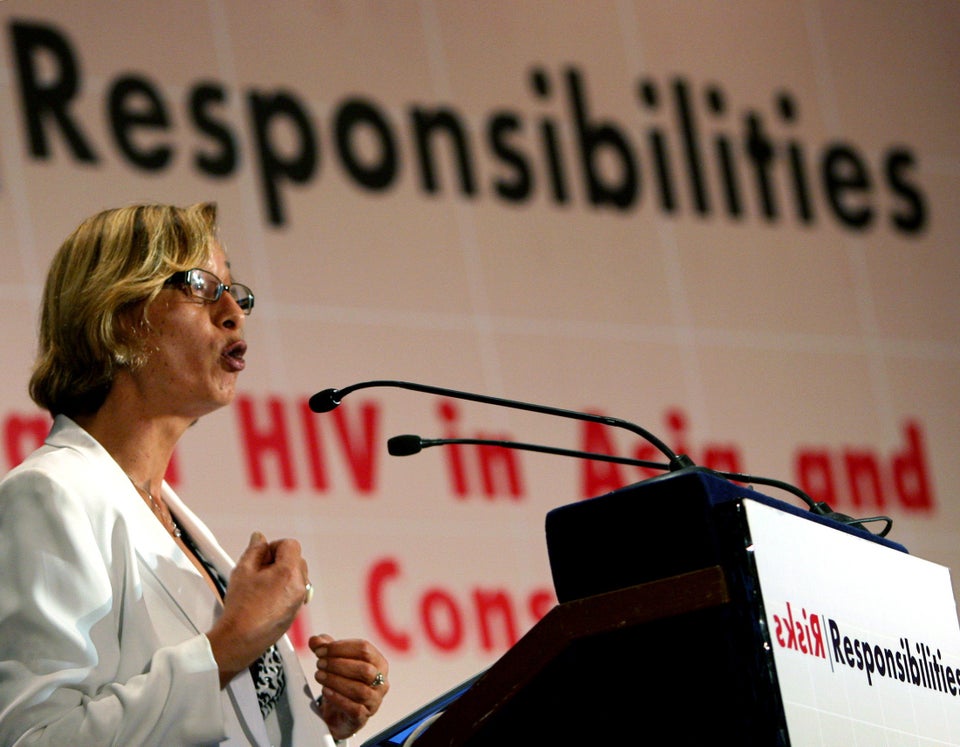 History-Making Transgender Politicians