WASHINGTON -- A group of civil rights organizations are filing a historic consumer fraud complaint with the federal government on Wednesday, charging that a group purporting to change people's sexual orientation or gender identity is engaging in deceptive business practices.
"Anecdotal evidence that change is possible is abundant. ... But the evidence is even much more than anecdotal. In more than 50 years of research, including 48 studies we will reference here, there are data and published accounts documenting easily more than 3,000 cases of change from homosexual to heterosexual attracting, identity and functioning," reads the site.
But as the groups' complaint notes, there is no reliable scientific evidence backing up these claims. Major mainstream medical groups have, however, found that there is evidence demonstrating that conversion therapy can be harmful to an individual. And the entire practice stems from the once accepted -- but now discredited -- belief that homosexuality is a mental disorder that can be cured.
Sarah Warbelow, legal director of the Human Rights Campaign, said the groups chose PCC because it's one of the most prominent organizations of this kind. They hope that by filing this first-of-its-kind complaint against PCC, it could lead to an industry-wide rule forbidding false claims about sexual orientation and gender identity far beyond this one business.
"Most people who are subjecting their kids to conversion therapy are doing so because they want to help them," Warbelow said. "It seems counterintuitive, but they really do love their kid. And this we hope will also dissuade them from pursuing [this course of action]."
The strategy of going after the advertising of groups like PCC is relatively new, arising from a successful lawsuit by SPLC in New Jersey. In June, a jury found that a nonprofit conversion therapy group called JONAH (Jews Offering New Alternatives For Healing) was guilty of consumer fraud for promising that men could overcome their sexual urges toward other men.
One man testified that JONAH had him use a tennis racket to beat a pillow and pretend it was his mother, and he said older men volunteering with the program were told to cuddle with the younger men as a way to develop healthy male relationships.
"Our case shut JONAH down, shed light on PCC's harmful practices, and helped develop this important action to stop PCC and others in this industry from misleading and harming more people," SPLC Senior Staff Attorney Scott McCoy said.
California, Illinois, New Jersey, Oregon and the District of Columbia have laws protecting lesbian, gay, bisexual and transgender youth from conversion therapy, and 21 other states have introduced similar legislation.
In October, the federal Substance Abuse and Mental Health Services Administration released a report calling for an end to the practice for LGBT youth.
"This historic complaint is not only the first clear opportunity the Obama administration has had to end these deadly practices for good," said Samantha Ames, a campaign coordinator and attorney with NCLR, "but, if investigated fully, could very well be the final nail in the coffin of the entire conversion therapy industry."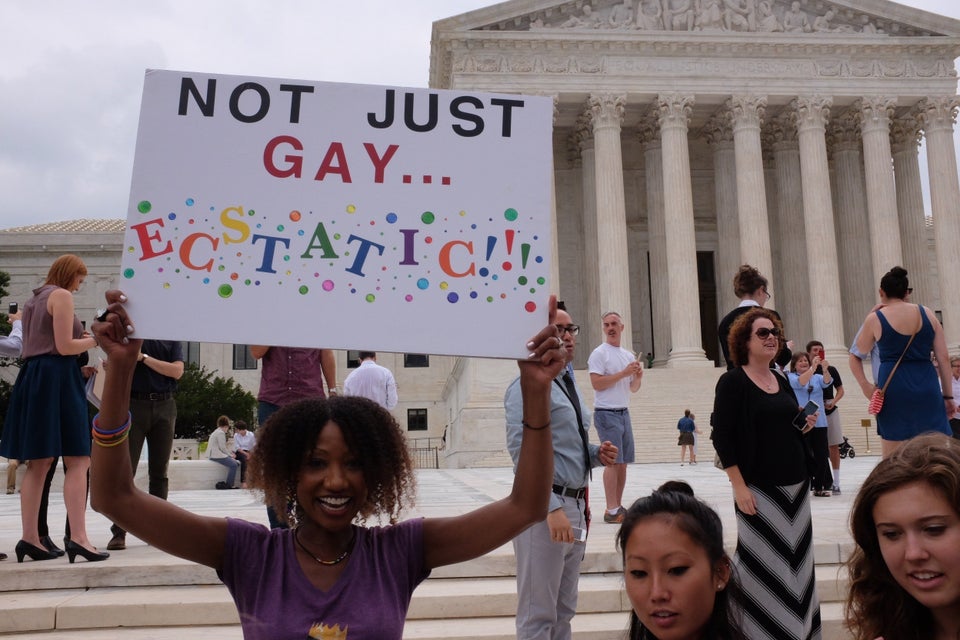 Big Wins, Bigotry and Backlash: The LGBT Political Stories of 2015
Popular in the Community