NEW YORK -- The fight against a controversial therapy that purports to "cure" gay people of their gayness and make them straight has come to New York.
The therapy has been around for decades, but has come under increased scrutiny in the last few years as gay rights supporters have argued it doesn't work and may cause great harm to those who undergo it. Over the past several years, the entire mainstream mental health community has renounced it, and politicians in several states have taken steps to restrict it.
New York's legislation, which will be introduced on Friday, is modeled after a new California law that bans licensed therapists from using the practice, sometimes called conversion therapy or sexual orientation change efforts, on minors. California's bill, the first of its kind, was signed into law last fall and is currently on hold while a federal appeals court considers two lawsuits alleging an unconstitutional violation of free speech and parental rights.
Despite the unresolved legal challenge, two New York state lawmakers from New York City, Sen. Michael Gianaris and Sen. Deborah Glick, both progressive Democrats, said the time was right to propose a ban.
"There are often challenges to any manner of legislation that is protecting of the LGBT community and you can't sit on your hands and wait until things get resolved somewhere else," said Glick, who became the first openly gay legislator in New York in 1990.
Glick's interest in the ban grew out of her work with lesbian, gay, bisexual and transgender youth, who make up more than 40 percent of the young homeless population in America. "You start to hear the same stories over and over again," she told The Huffington Post on Thursday. "'They tried to make me straight and they took me to ...,' or, 'I couldn't become -- and so they threw me out,'" she continued, listing some of the issues she has encountered in her work with this population. "The rate of suicide, the level of depression, the kind of bullying in school that is focused on homophobic epithets, even when students clearly are not gay. So there's clearly an issue about being more supportive toward gay youth," Glick paused. "And then you have folks who have made a business out of this alleged ability to make gay people straight."
Opponents of the California law have argued that it attacks free speech, unconstitutionally regulates what therapists and patients can say to each other, and infringes on parents' authority to seek whatever type of professional help they choose for their children.
Brad Dacus, president of the Pacific Justice Institute, a conservative legal group that brought one of the lawsuits challenging California's legislation, described the law as "draconian and closed-minded."
"It's a civil rights issue involving the rights of individuals, young people in particular, to get the counseling they need, that their parents may feel they need, and most importantly, that a trained licensed psychologist feels they need." Dacus told The Huffington Post. Like advocates on both sides of the debate, Dacus is anxiously watching the California court cases. "If this legislation survives in the state of California, we are very concerned that we will see the same kind of legislation adopted in other states that are highly influenced and controlled by the LGBT movement," he continued. "It's a sad, crying shame that such a politicized dogmatic perspective has the potential to totally close the door on individuals who want counseling."
Supporters of the laws, however, are quick to point out that the legislation does not bar adults from seeking conversion therapy, nor does it prevent parents from taking their children to unlicensed therapists, or to church counseling centers. Rather, these supporters said they see the laws, at least in part, as a way to warn the public about potential dangers of the therapy.
"If you really want to educate the public about the risks of these treatments, the fact that there are states that have outlawed these treatments should be a chilling fact," said Dr. Jack Drescher, a New York City based psychiatrist known for his work on sexual orientation and gender identity.
Opponents of the legislation and advocates for it do tend to agree on at least one point: conversion therapy bans sit at the heart of the culture war over gay rights.
"Its symbolic of the overall debate, and what underlies the belief of those who support this kind of therapy is that there is something wrong with being gay or lesbian," Gianaris said on Thursday. Gianaris said he was moved to introduce the legislation after he read about the bill in California, and saw an opportunity for New York to take the lead.
"We're in the middle of a great cultural battle over sexual orientation right now," Gianaris continued. "And it's important that as we're securing victories in the marriage fights that we don't let attacks on our gay and lesbian youth occur in other forms."
Before You Go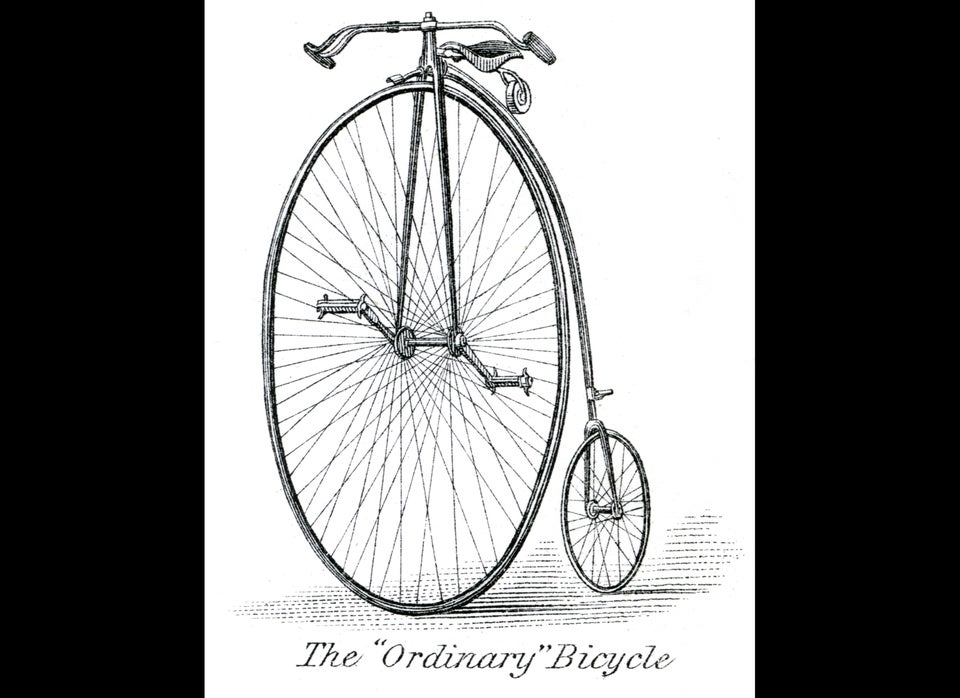 Ridiculous 'Cures' For Homosexuality
Popular in the Community