The Supreme Court this weekdeclined to hear a case challenging California's ban on "therapies" meant to turn lesbian, gay and bisexual youth straight, clearing the way for the state to enforce the law. Amid losses for women's health care coverage inBurwell v. Hobby Lobby, which could haveunexpected ramifications for LGBT Americans, it's one small victory gay rights advocates can take away from the court's choices this term.
New Jersey is the only other state with a ban in place on gay conversion therapy. Other states have introduced bills banning the practice, but none have passed yet.
Story continues below map.
California state Sen. Ted Lieu (D), the California law's sponsor, said of the court's decision on Monday, "The Supreme Court has cemented shut any possible opening to allow further psychological child abuse in California. The Court's refusal to accept the appeal of extreme ideological therapists who practice the quackery of gay conversion therapy is a victory for child welfare, science and basic humane principles."
Lieu also voiced his support on Twitter:

Lieu's bill, which banned licensed therapists from engaging in efforts to change the sexual orientation of minors, was signed in 2012 by California Gov. Jerry Brown (D). The law applies only to professionals licensed by the state, and does not ban religious groups from attempting to change someone's sexual orientation.
The 9th Circuit held that a ban on a certain type of counseling is not an unconstitutional restriction of freedom of speech, as the plaintiffs claimed, and that the state had a right to ban certain types of medical treatment for minors even if parents sought the treatment for their children.
The Supreme Court's decision not to hear the case means that California's ban, which had been on hold, can now be implemented. New Jersey's ban was similarly challenged and upheld by a federal court. An appeals court will hear arguments this July against the New Jersey law.
One online survey of 417 people who had undergone an attempt to change their sexual orientation found that for many, the treatments began at a young age and left lasting scars. More than 90 percent of the survey respondents said they experienced at least some harm from the attempts, and 16 percent said it "devastated their lives." Those who have been through ex-gay counseling tell of disturbing treatments and of self-hatred they felt was caused by the experience.
Though more research needs to be done to fully understand the effects of conversion "therapies" on LGB youth, studies have shown that they experience depression and thoughts of suicide at higher rates than do their straight peers. There is also evidence that rejection by their families and communities is linked with even higher rates of depression, suicide attempts and other negative health outcomes.
Before You Go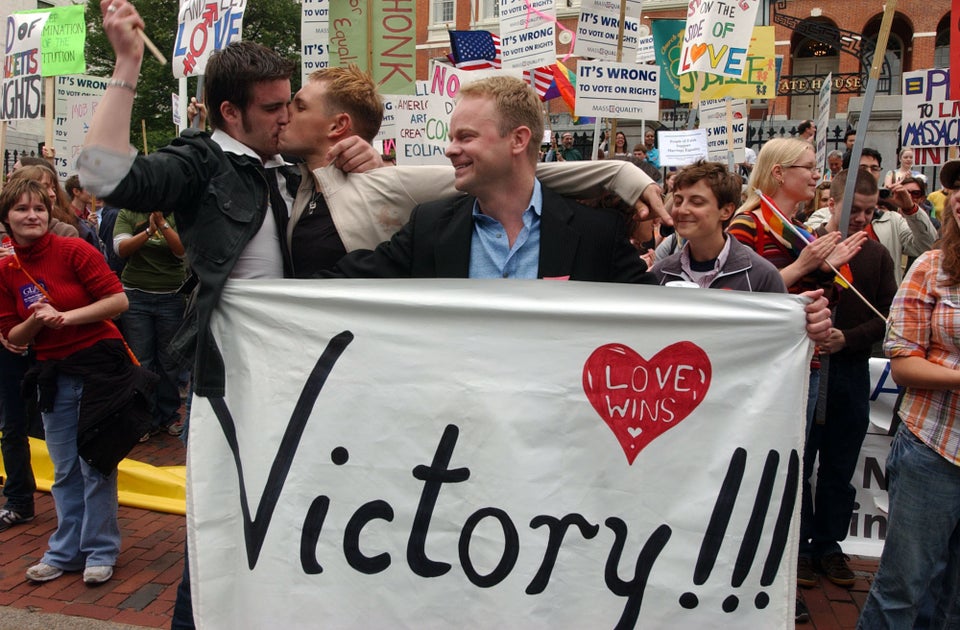 10 Incredible Improvements For LGBT People Since The First State Legalized Gay Marriage
Popular in the Community