Two gay men who've been together for more than two decades recreated a photo of their first Pride march ― and have effectively melted hearts across the internet.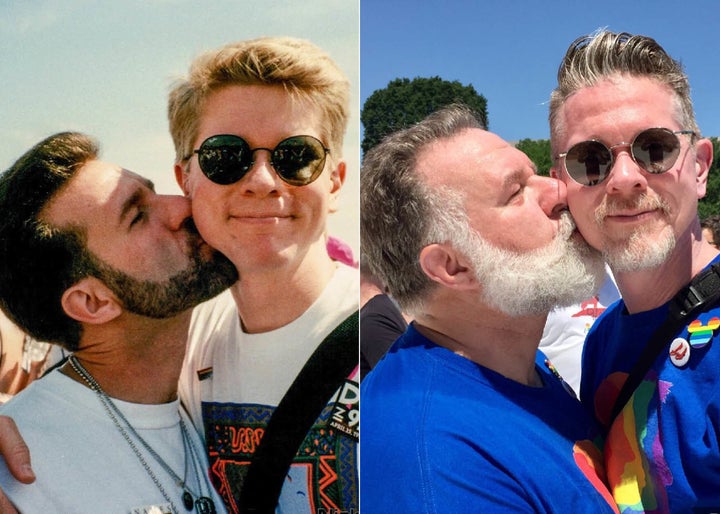 The pair first met in 1992, and the rest was history.
"People ask how we lasted for 25 years? That is a good question especially since the structure of our society is set up to pull us apart," the pair told HuffPost. "We have decided to promote positive change in society by coming out to our families, at work, on social media, and with neighbors. We also decided to involve ourselves with groups that positively influence politics such as Equality Florida, Lambda Legal, and the American Civil Liberties Union. It takes work, no denying it, but in the end Love Will Win!"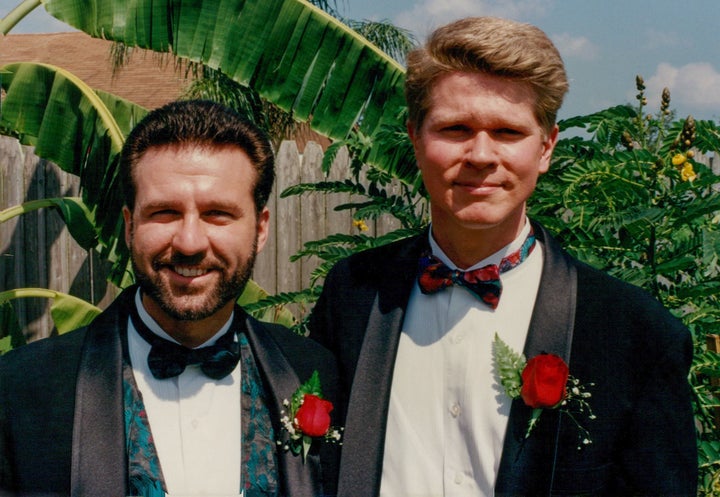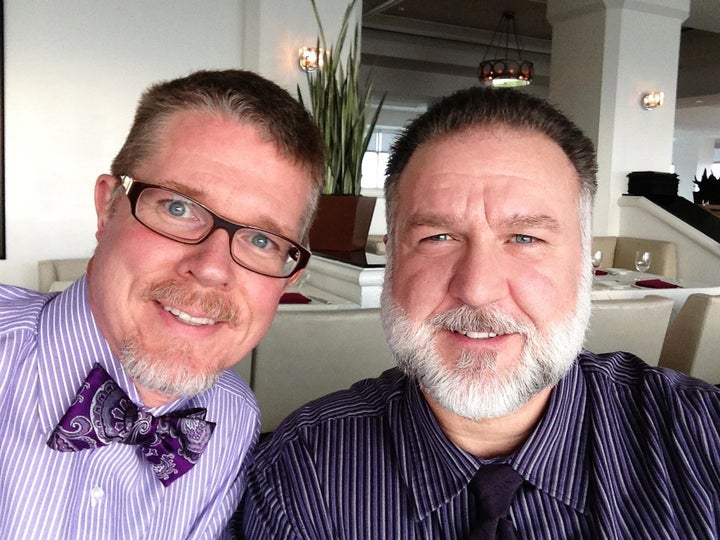 Cardello and English had no idea that their story would resonate with others in such a profound way.
"We could never have imaged the incredible response to this that we received," they continued. "We were deeply touched by people's personal stories and comments from around the world about the challenges that they experience in their personal lives and in their particular cultures. Many times we have been moved to tears by reading the comments."
They also told HuffPost that they think the photos are especially important since we see so few examples of same-sex couples growing old together in entertainment and the media.
"The youth needs to see that it is possible to find a loving partner ― and that the relationship can last," they said.