"Today, we love living in Saint Petersburg, but understand that people like us can't have a quiet life here," Dasha and Victoria, two twentysomething Russian women, explain. "Hopefully one day we'll get a Jack Russell terrier. Right now, we just want simple human happiness."
Victoria and Dasha are just two of the fourteen LGBT subjects profiled in photographer Anastasia Ivanova's touching series, "From Russia with Love." The project, covered in the queer arts and culture journal, Muff Magazine, features images of gay women living under Putin's presidency, a regime that's become infamous for its harsh anti-gay legislation.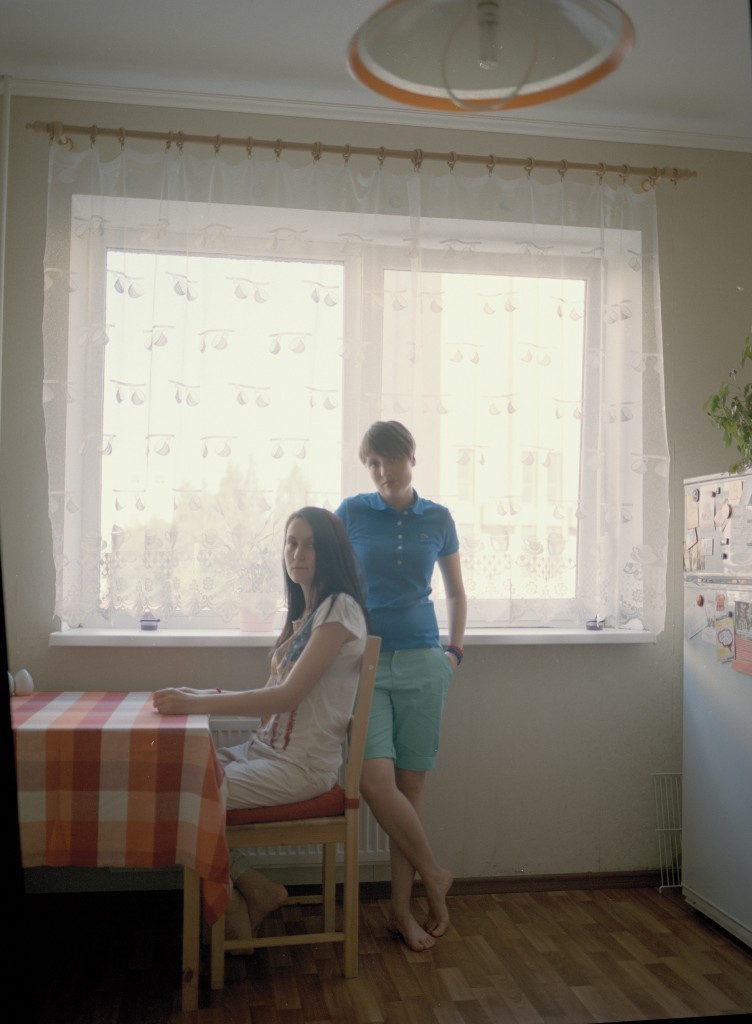 Victoria, 24 and Dasha, 27
"Sometimes our gay friends in Germany, America or England talk about their lives, and we feel as though it's another world," Olgerta and Lisa, two other subjects, told Ivanova. "No doubt they think the same about us, when we tell them of the situation in Russia. Our future is simple. We must leave."
Ivanova, and artistic director EA Bukanova, present the images of LGBT couples of all ages accompanied by personal stories about their relationships and personal lives. The women freely discuss how they met their significant others, the hardships they face as LGBT individuals, and the various hopes and dreams they have for their country. The stories range from beautiful accounts of romance in cities like Moscow and St. Petersburg to disheartening experiences that shed further light on the dismal human rights situation occurring overseas.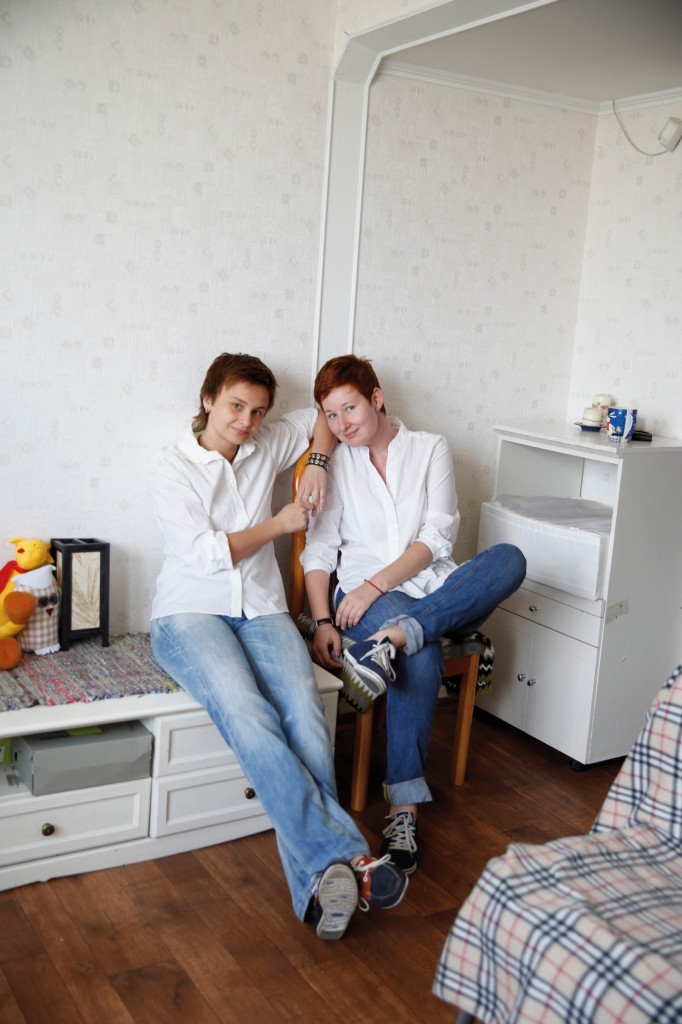 "In the future, all we want is to keep our little family together. Maybe if we're lucky one day we'll have a child." -Irina, 27 and Antonina, 31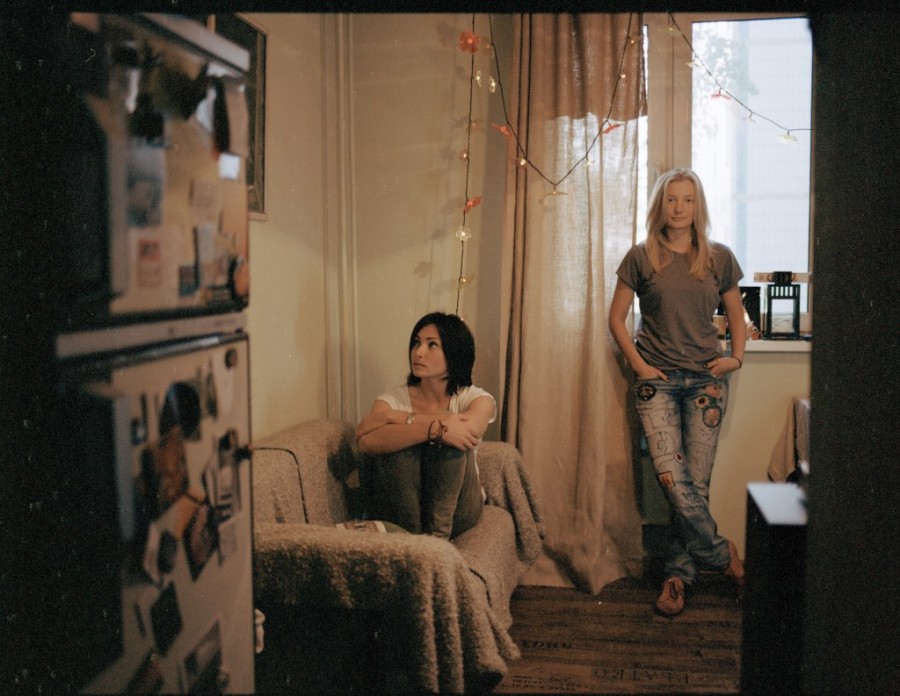 "In public, we try not to hide our feelings, and are determined to hold hands and kiss each other freely, but the gay rights situation in Russia will end badly. The way we live makes us outlaws." -Kate, 29 and Nina, 32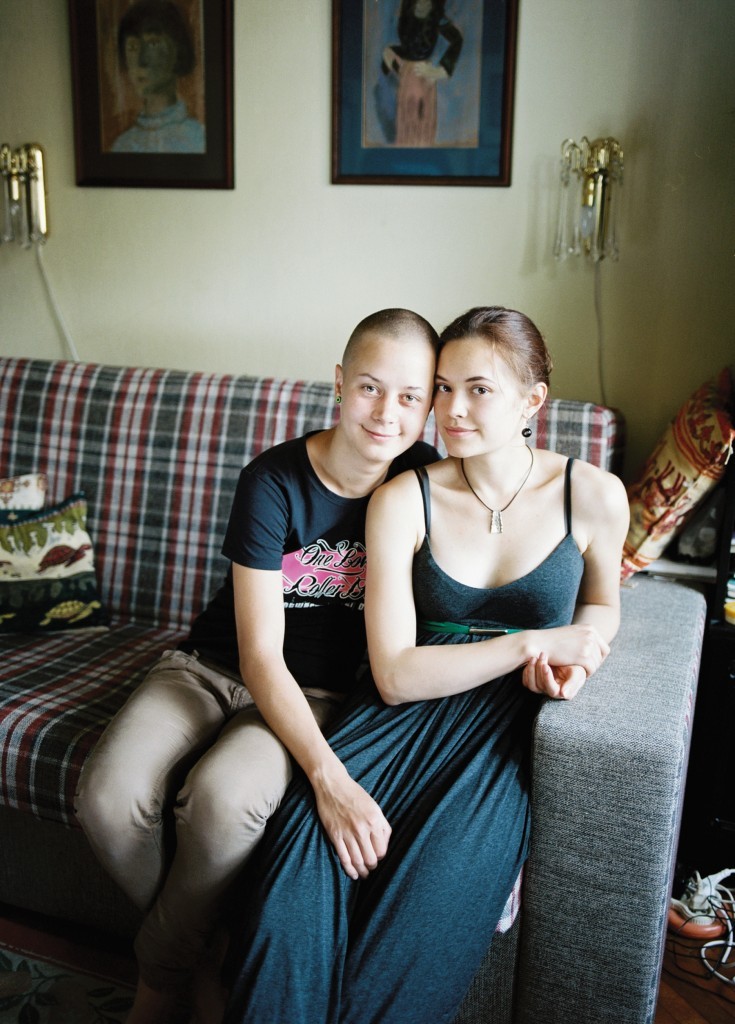 "We like to believe that one day the country will be free and happy, but in reality the policies our government is trying to implement do not seem to be ones that lead to a bright future." -Katerina, 20 and Zhanna, 25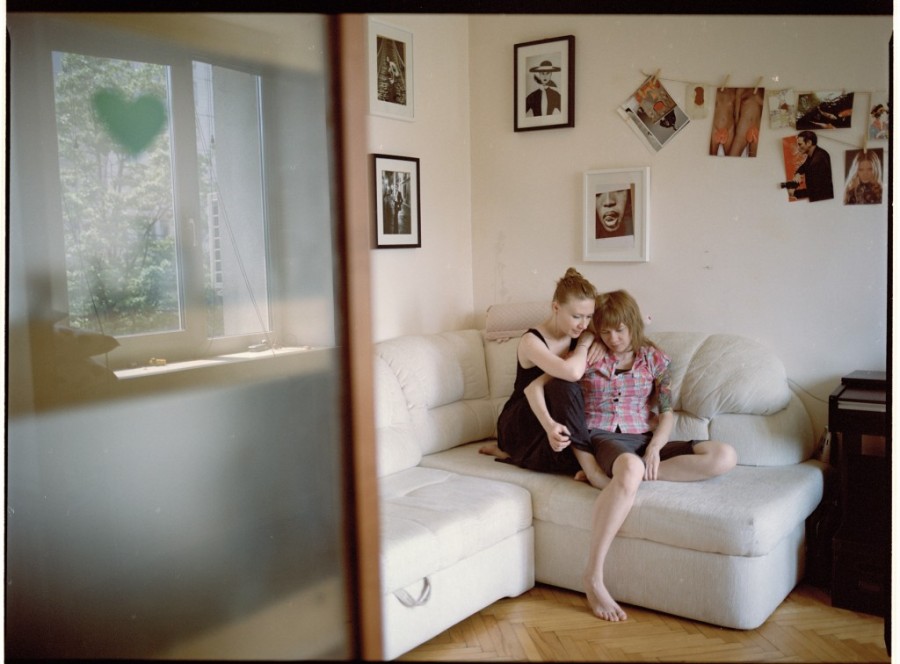 "There are no gay rights in Russia. Fighting for them feels like being involved in a criminal cabaret show and we don't want any part of it." -Olga, 32 and Ulia, 28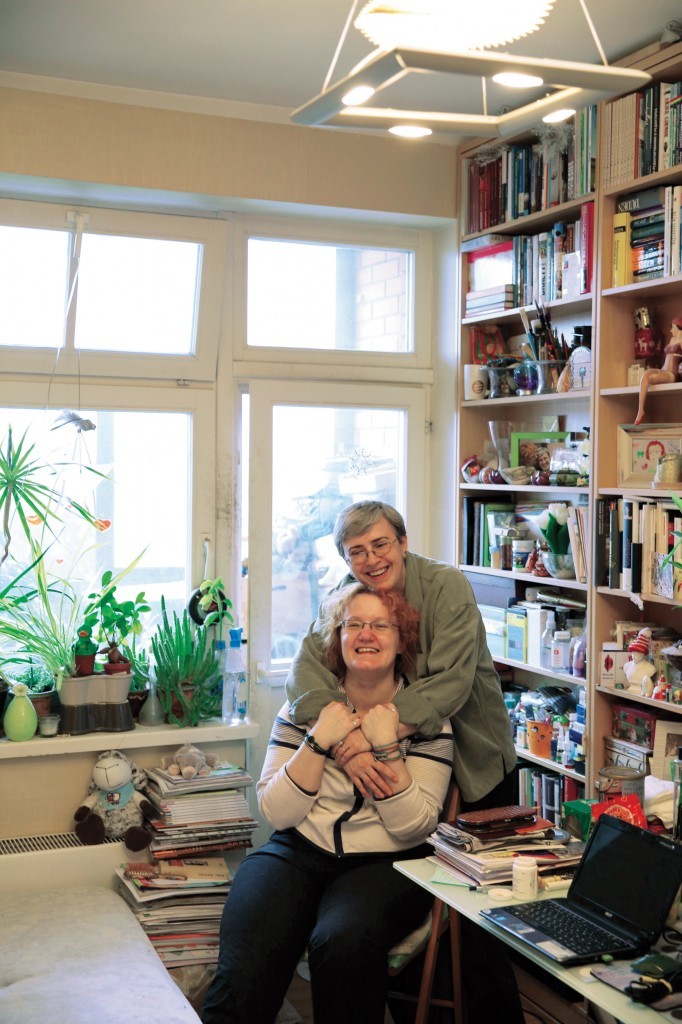 "We've been activists for almost fifteen years. A lot of the things that were achieved in Russia over the last century have been wiped out in the last two [years]." -Olgerta, 54 and Lisa, 48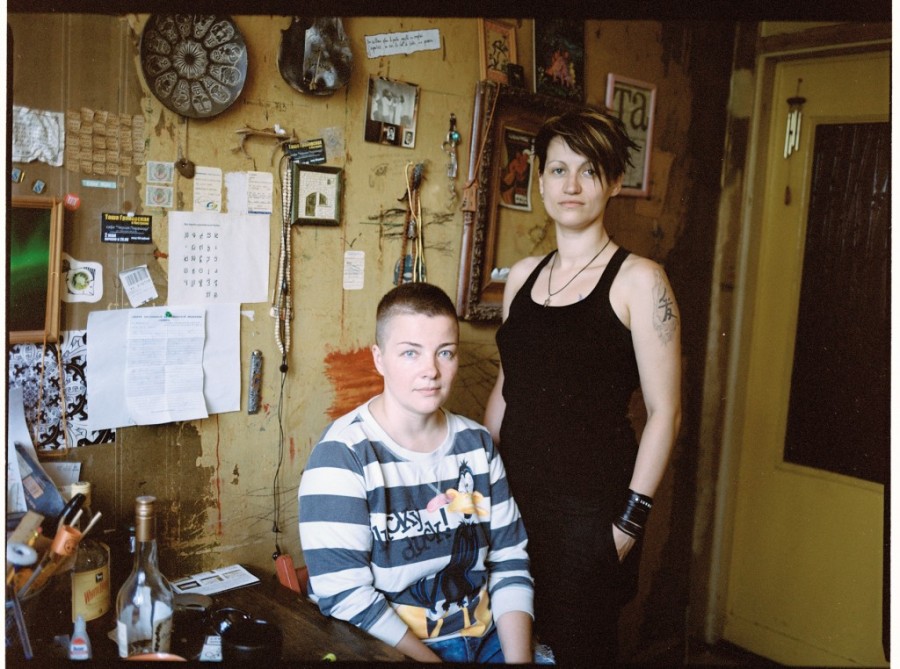 "We've never had any negative reactions, but there are no gay rights here in Russia. Right now, we are looking for an 'escape route.'" -Tasha, 33 and Ksenia, 39
Support HuffPost
The Stakes Have Never Been Higher
Related
Popular in the Community