In California and New Jersey, lawmakers, gay-rights advocates, therapists, and religious organizations are fighting over the future of a controversial therapy that purports to "cure" gay people by making them straight. The debate is the latest iteration of a longstanding culture war over whether being gay is a choice, and groups on both sides said they expect the clash to soon expand to other states.
New Jersey and California lawmakers who support banning the therapy said laws would protect children from a practice that is both ineffective and harmful. Last weekend, California became the first state to prohibit licensed therapists from attempting to change the sexual orientation of patients under age 18. "This bill bans nonscientific 'therapies' that have driven young people to depression and suicide," tweeted Gov. Jerry Brown (D) after signing the legislation. As soon as next week, New Jersey Assemblyman Timothy Eustace (D) said he will introduce similar legislation. "This is about getting rid of child abuse," Eustace told The Huffington Post.
Meanwhile, two Christian legal groups have filed separate lawsuits on behalf of therapists, patients and families who say that the therapy can help change a person's sexual orientation and that a ban would violate constitutional rights to free speech and religious liberty. "The government doesn't have the right to tell clients what kind of counseling they can receive, parents the kind of counseling they can provide to their minor children, or counselors the kind of counseling or viewpoints they can express," said Mat Staver, the founder of Liberty Counsel, which sued California on Thursday.
Staver adamantly said the focus of his suit was not whether the therapy was "good or bad," but he insisted some people have "benefited by it." Referencing a report from 2009, he added, "Even the American Psychological Association said that there's some evidence of benefits from counseling."
In fact, the American Psychological Association said in that report that "efforts to change sexual orientation are unlikely to be successful and involve some risk of harm." Although there are no rigorous scientific studies that show definite harm or benefits from the therapy, anecdotal reports of depression and suicide abound. The medical establishment, from the American Psychiatric Association to the World Health Organization, has roundly renounced it.
Even among medical professionals who say the therapy is harmful and unprofessional, there are mixed views of laws banning it, primarily because doctors and therapists are wary of government intrusion into therapeutic practice.
"We were kind of dealing with two very very conflicting principals that intersected," explained Randall Hagar, the director of government affairs for the California Psychiatric Association, which opposed the legislation when it was first introduced. "On the one hand, we consider the practice to be an egregious and illegitimate therapy," he said. "But on the other hand, we don't want to open the door for people down the road to go after another type of therapy they don't like."
Ultimately, Randal's organization withdrew its opposition, but stopped short of endorsing the bill. The American Psychological Association, which also initially opposed the bill, did end up supporting it, after working with the senator who introduced it to exclude more traditional therapeutic practices in which a patient and therapist might naturally
discuss the patient's sexuality.
Dr. Jack Drescher, a New York psychiatrist and expert on issues of gender and sexuality, said he doubted the effectiveness of the California law, even if lawsuits don't derail it. "I can only assume that this subset of conversion therapists and ministries will not have their enthusiasm dampened by secular laws that intrude upon their religious belief systems," he said.
Fifty years ago, the mainstream medical establishment had a very different take on the idea of a gay cure. In the years after World War II, when homosexuality was still considered a mental illness and "sodomy" a crime, the therapy became widespread in the U.S., and was seen as a humane alternative to institutionalization or jail. But in the 1970s, the American Psychiatric Association removed homosexuality from its list of mental illnesses, and most psychiatrists and psychologists abandoned the therapy. Around the same time, though, organizations that include the nonprofit group Exodus International were formed, and Christian groups picked up where mainstream therapists had left off.
Recently, several famous supporters of the practice have reversed course. In June, the head of "ex-gay" Christian group Exodus International declared at its annual meeting that there was no cure for homosexuality and that the promise of one offered false hope to gays. Perhaps even more significantly, Robert L. Spitzer, a psychiatrist who in 2003 published one of the most widely cited studies that supported therapy to "cure" homosexuality, recanted his findings in May and apologized for the study. "I believe I owe the gay community an apology," he wrote in the journal where the original paper appeared.
Diehard proponents of the therapy, however, continue to cite Spitzer's work. "The therapy is legitimate, the therapy has basis in mental health science," insisted Greg Quinlan, the president of Parents and Friends of Ex-Gays and Gays, and a self described ex-gay himself. To prove his point, Quinlan forwarded a document from his group that states, "There are many clinical studies and individual reports of people who, of their own free will, change their sexual orientation." The first point of evidence in the document is Spitzer's study. The second is the fact that Ann Heche, "former lesbian partner of Ellen DeGeneres, left Ms. DeGeneres to marry a man." (The document doesn't say whether or not Heche went through the therapy herself, but Heshe's mother, the Rev. Nancy Heche, recently spoke at a conference promoting the idea that homosexuality can be "healed" by the power of God's love.)
In interviews this week, proponents of the idea that some gay people can -- and should -- become straight said they were as committed as ever to protecting the practice and filing more lawsuits, if necessary.
"I will fight this with everything in me," said Quinlan, who lives in New Jersey. When the legislation is introduced in New Jersey, Quinlan said he plans to testify against it, and to pursue a lawsuit if necessary.
It is unclear how many licensed practitioners of the therapy there are. Most organizations that support it are secretive about their methods and numbers. The National Association for Research and Therapy of Homosexuality, the largest national organization that supports the practice, refused to divulge its membership numbers, as did the head of Jews Offering New Alternatives for Healing, or JONAH, an organization that supports sexual orientation change efforts in New Jersey. "I just don't want to," founder Arthur Goldber said when asked why he would not say how many licensed therapists are connected with his organization.
Chaim Levin, a 23-year-old gay activist who went through several years of trying to change his sexual orientation with counseling at JONAH, called the experience "a big illusion." Levin attended sessions with a non-licensed counselor. He was hopeful when he started, back when he was 18 and desperate to be straight so he could fit in with his Orthodox Jewish family. But after a while, he said, "the misery started sinking in, the realization that this isn't really working.
"They were constantly telling us you have to give it time, it gets better and things change, and you just have to keep working, keep coming back, keep spending your money," Levin continued. The turning point was in October 2008, when Levin said his "life coach" told him to slowly undress and touch himself in front of a mirror while the life coach stood several feet away. The exercise lasted about an hour, and all Levin could think about was how badly he wanted to leave the center and never go back. Afterwards, he went home and vowed never to tell anyone about it.
Before You Go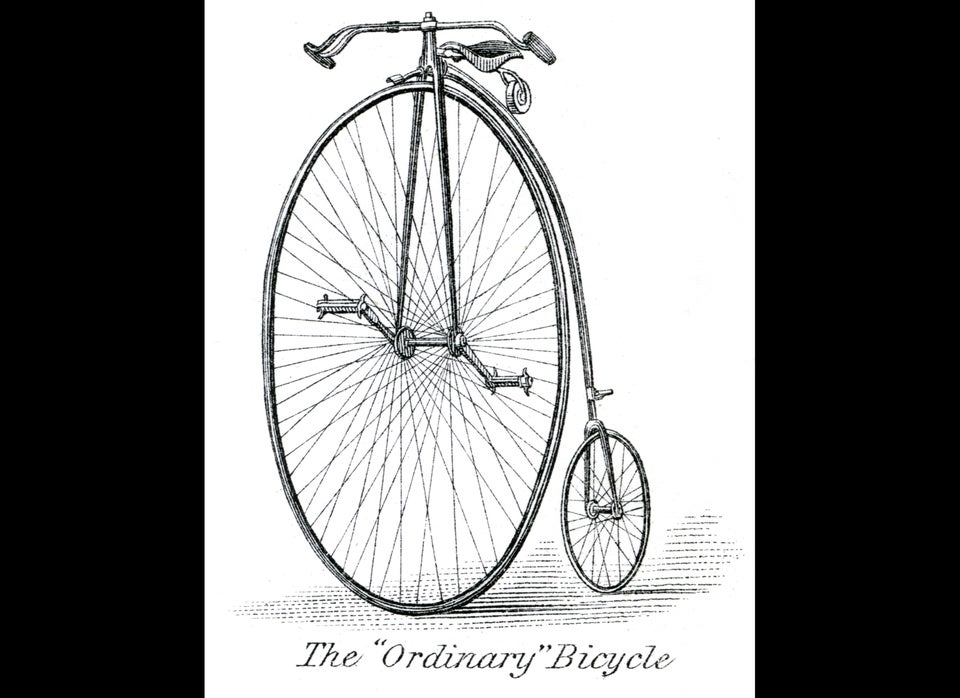 Ridiculous 'Cures' For Homosexuality
Popular in the Community